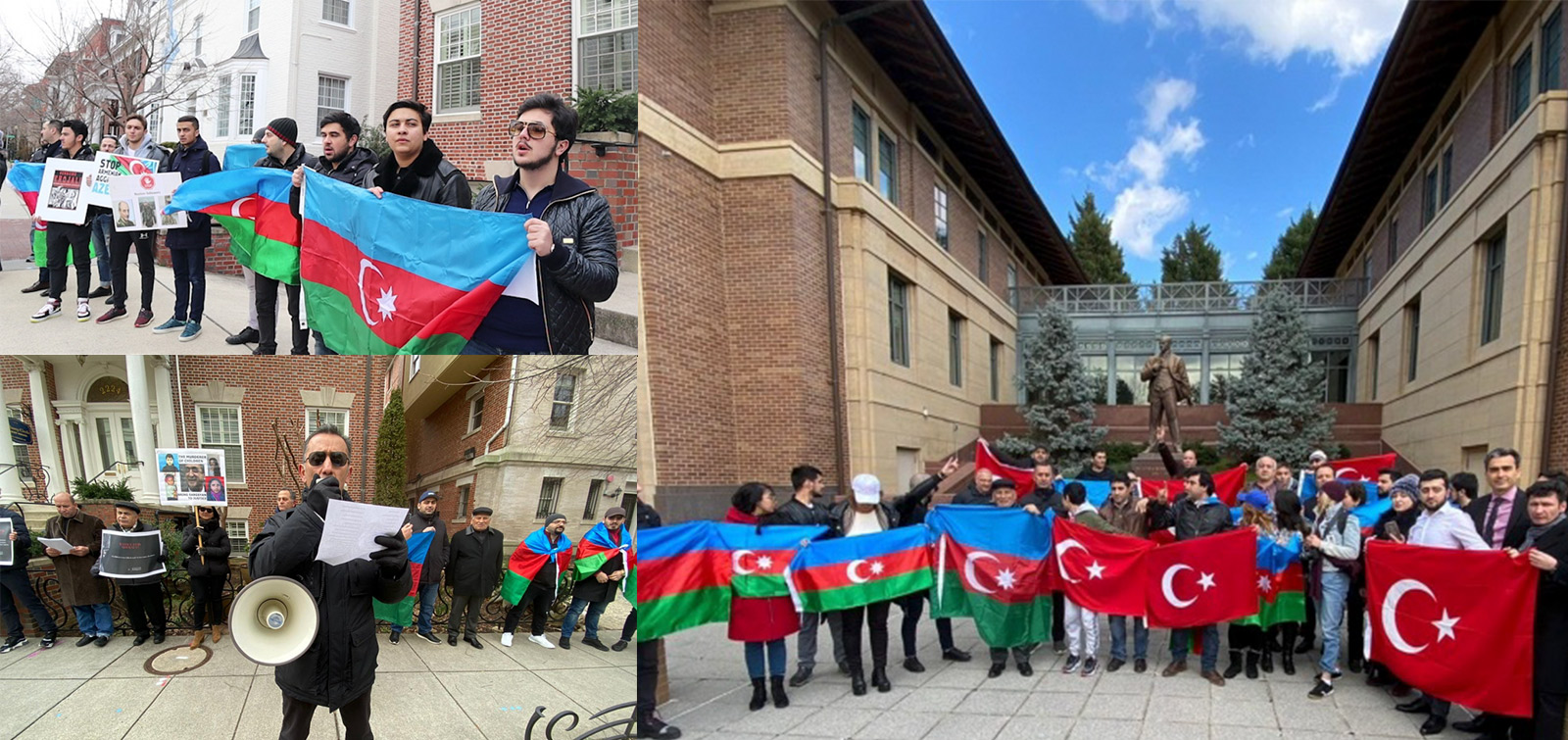 Recognition of Khojaly genocide was demanded from Armenian Embassy in Washington
On February 28, a protest was held in front of the building of Embassy of Armenia in Washington on the 28th anniversary of the Khojaly genocide.
The rally organized by the US Azeris Network (USAN) was attended by the members of the Azerbaijani community operating in and around Washington and New York. Protesters hold flags of Azerbaijan and the United States, posters reflecting the facts of Armenian aggression against Azerbaijan and the Khojaly genocide.
The event started with the singing the national anthem of Azerbaijan by the participants. Then, the slogans such as "Condemn Armenian terrorism!", "Khojaly massacre should not be repeated!", "Armenia, get out of Karabakh!", "Baby Killers!", "We will not forget Khojaly!", "Armenia, Follow International Law! "," Kocharyan, Sarkisyan, Ohanyan are criminals "and so on were stated.
Speaking to the heads of the Armenian diplomatic mission in Washington during the speech, co-chair of the US Azeris Network Badir Mammadli reminded that on February 26, 1992, 613 civilians were killed by Armenian militants in Khojaly.
Then, the protesters gathered in front of the Embassy of Turkey in Washington. Our compatriots expressed their condolences to the brotherly country regarding the death of Turkish soldiers in Syria and expressed their support on behalf of the Azerbaijani community.
It should be noted that the US Azeris Network holds protest in Washington every year for demanding recognition of the Khojaly massacre, and conduct various campaigns to attract the American public to the Khojaly genocide and other military crimes of the Armenians.