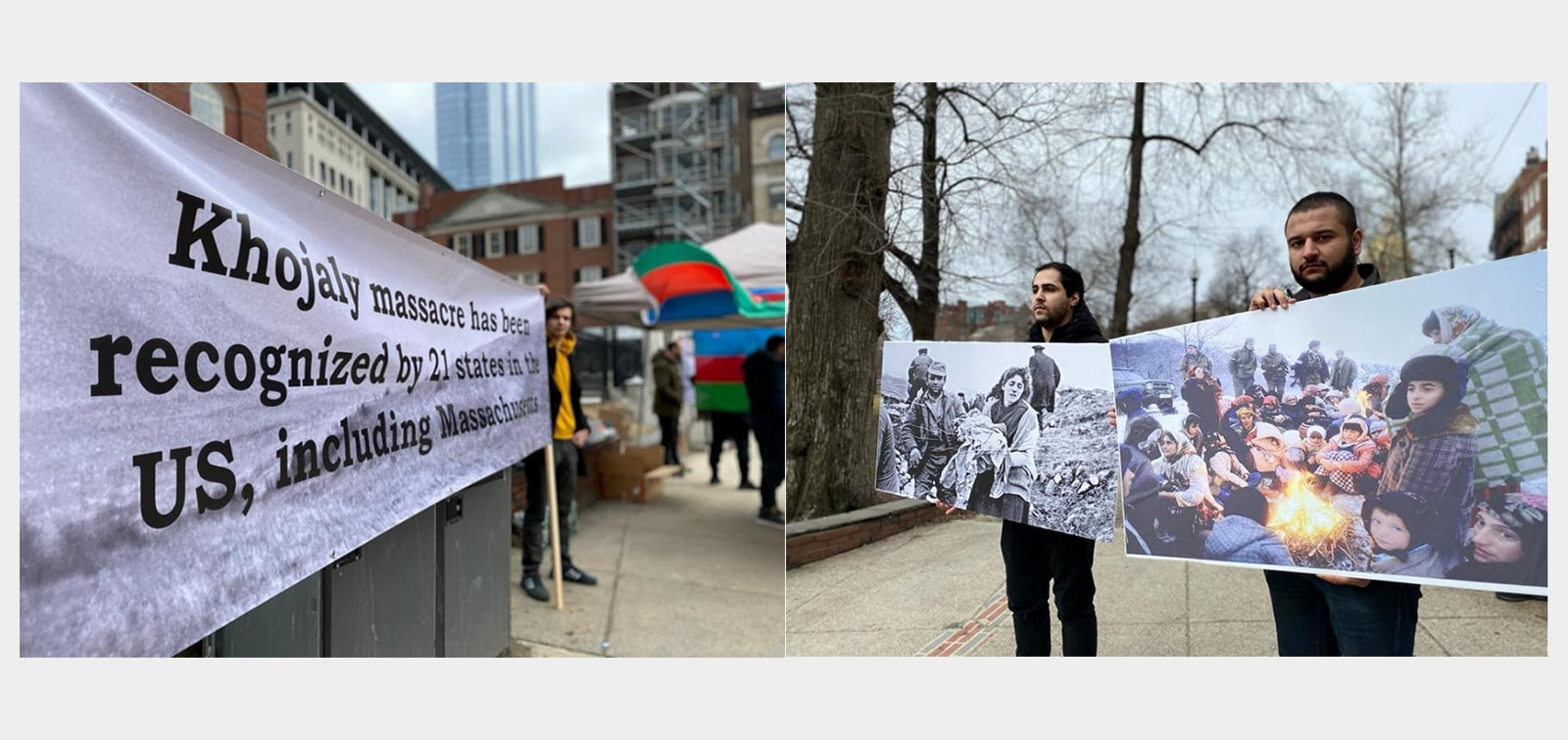 Justice was demanded to Khojaly in Boston
A rally dedicated to the 28th anniversary of the Khojaly tragedy was held in Boston, Massachusetts, USA.
The meeting was attended by members of Azerbaijani communities living in and around Boston. The posters in the hands of the demonstrators reflected the facts of the Armenian aggression against Azerbaijan and the Khojaly genocide.
The protesters appealed to the world community with the slogans on the banners, drawing attention to the importance of recognizing the Khojaly genocide at the state level. The information about the facts that the tragedy was recognized and condemned as genocide by more than 20 states of the United States, including Massachusetts was delivered .
During the campaign, brochures reflecting the facts of Khojaly genocide were distributed to the city's residents.