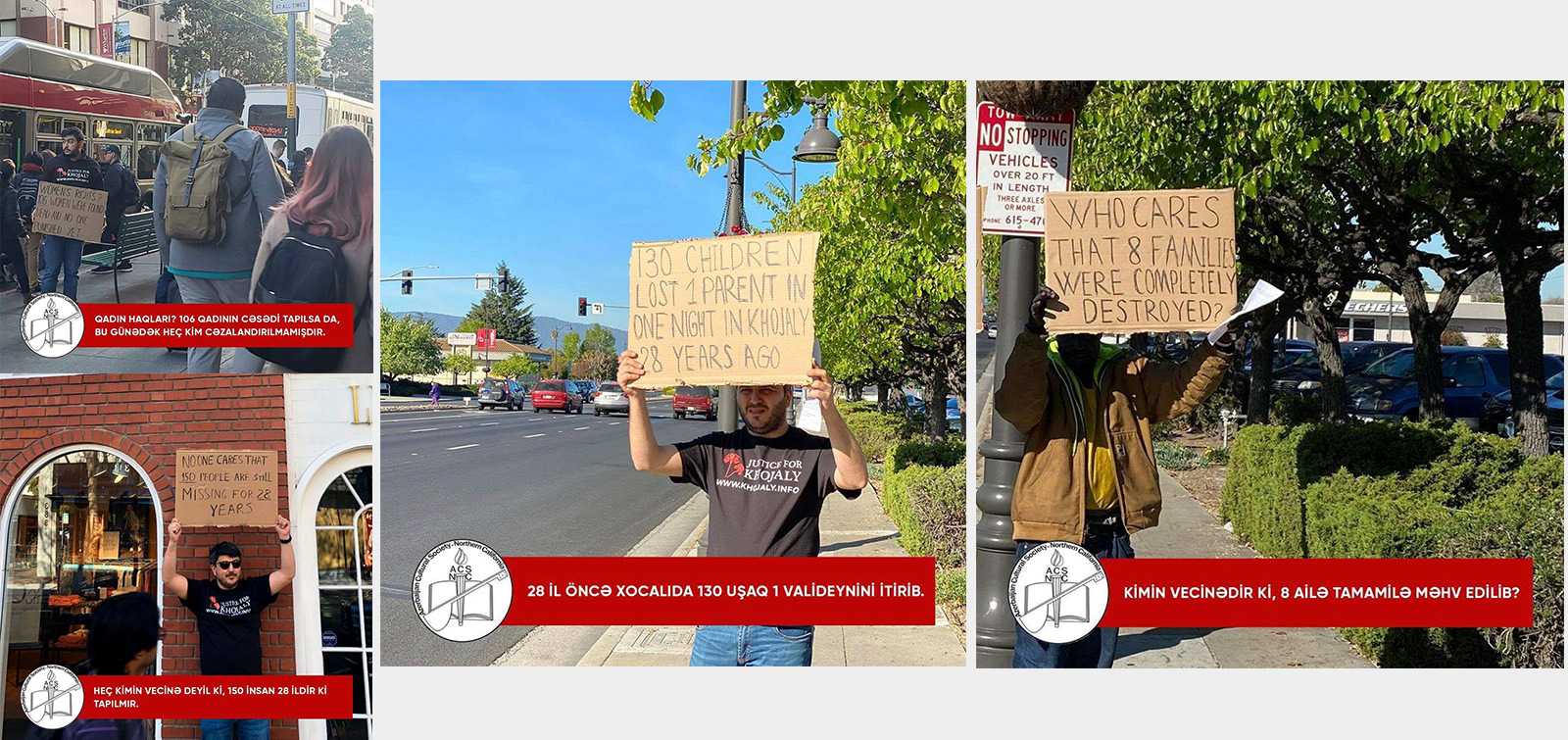 The Khojaly genocide was protested with individual pickets in San Francisco
The individual rallies devoted to 28th anniversary of the Khojaly genocide were held in San Francisco, California.
The purpose of individual pickets, organized by Azerbaijan Cultural Society of Northern California, was to attract San Francisco residents to the Khojaly genocide. The activists of the association demonstrated the posters on Khojaly genocide in various places of the city and in the crowded places.
In those posters, the statements such as "613 bodies found on February 26, 1992", "Women's rights? 106 women's bodies were found, but no one was punished so far", "Imagine you lost both parents last night. 25 children really lost" , "130 children lost one parent in Khojaly 28 years ago", "Who cares that eight families were completely destroyed?" ,"No one cares that 150 people are still missing for 28 years" and so on were written. Thus, our compatriots expressed their strong protest against armenian killers who committed Khojaly genocide still not punished, violation of fundamental human rights of Azerbaijanis by Armenia, the negligent attitude of the world community to the Khojaly genocide.
It should be noted that individual pickets were also held in cities around San Francisco.
It must be reminded that till now Khojaly genocide was recognized by 16 countries and 24 states of the United States.