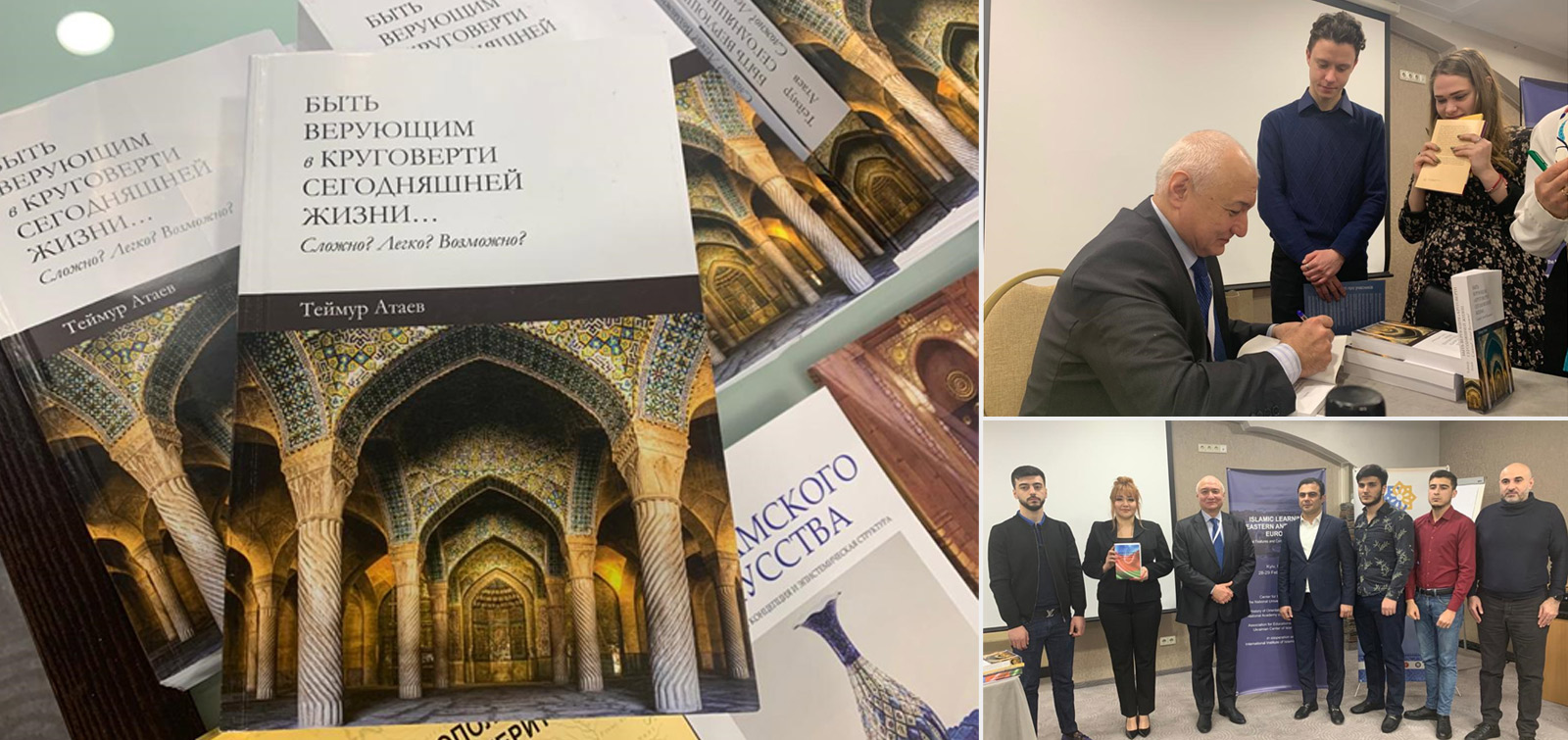 The book of the Azerbaijani researcher was presented at the international conference in Kiev
An international conference on "Islamic education in Eastern and Central Europe: historical features and modern perspectives" was held in Kiev on February 28-29. At the event, presentation ceremony of the book named "To be confident in the realities of today's life ... Is it difficult? Is it easy? Is it possible?" by the expert of the State Committee on Work with Diaspora and researcher Teymur Atayev was organized. The book reflects the problems of the modern state of the Islamic Union.
The presentation ceremony was attended by co-chairman of the Ukrainian Azerbaijanis Rada, Chairman of the United Diaspora of Ukrainian Azerbaijanis Hikmat Javadov, Deputy Chairman Murad Jafarov and members of the Azerbaijani community in Kiev.
In the event, the author spoke about the history of the establishment of the monograph, the current socio-political situation in Azerbaijan and the ongoing reforms. It was noted that the ideas of multiculturalism in Azerbaijan characterize the religious environment in the country.
Drawing attention to the participation of Azerbaijani diaspora activists at the event, the author informed that Ukrainian Azerbaijanis, operating in various fields, are the core to strengthening mutual understanding between the two countries.
The event ended with the answers to the questions and the signing ceremony.