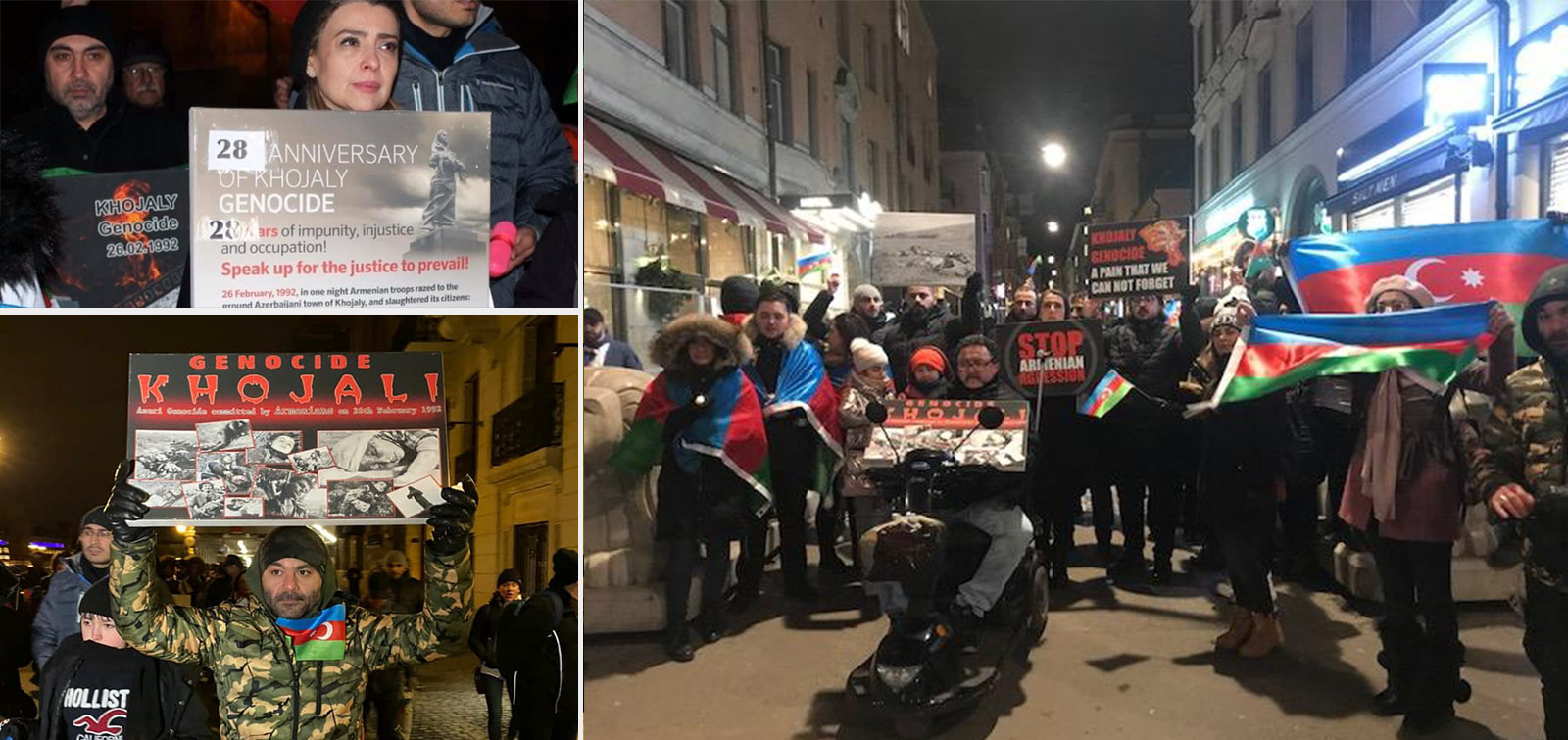 A "silent" march was held in Stockholm
A "silent" march devoted to the 28th anniversary of the Khojaly genocide was held in Stockholm, Sweden.
The action, organized by the Sweden-Azerbaijan Association (SAA) and Stockholm Azerbaijan Cultural Center (SACC) was attended by our compatriots living in the country, as well as community members of different nations.
The protesters marched from the Mynttorget Square in front of the Swedish parliament to the city center - a metro station that is more crowded with tourists and locals, with Azerbaijani flags and posters about the Khojaly genocide and occupation policy of Armenia against Azerbaijan. Brochures about the Khojaly genocide in Swedish and English were presented to city residents during the march.
The silent march was accompanied by the sounds of Azerbaijani musicial compositions "Sari Galin", "Karabakh shikastasi" and others.