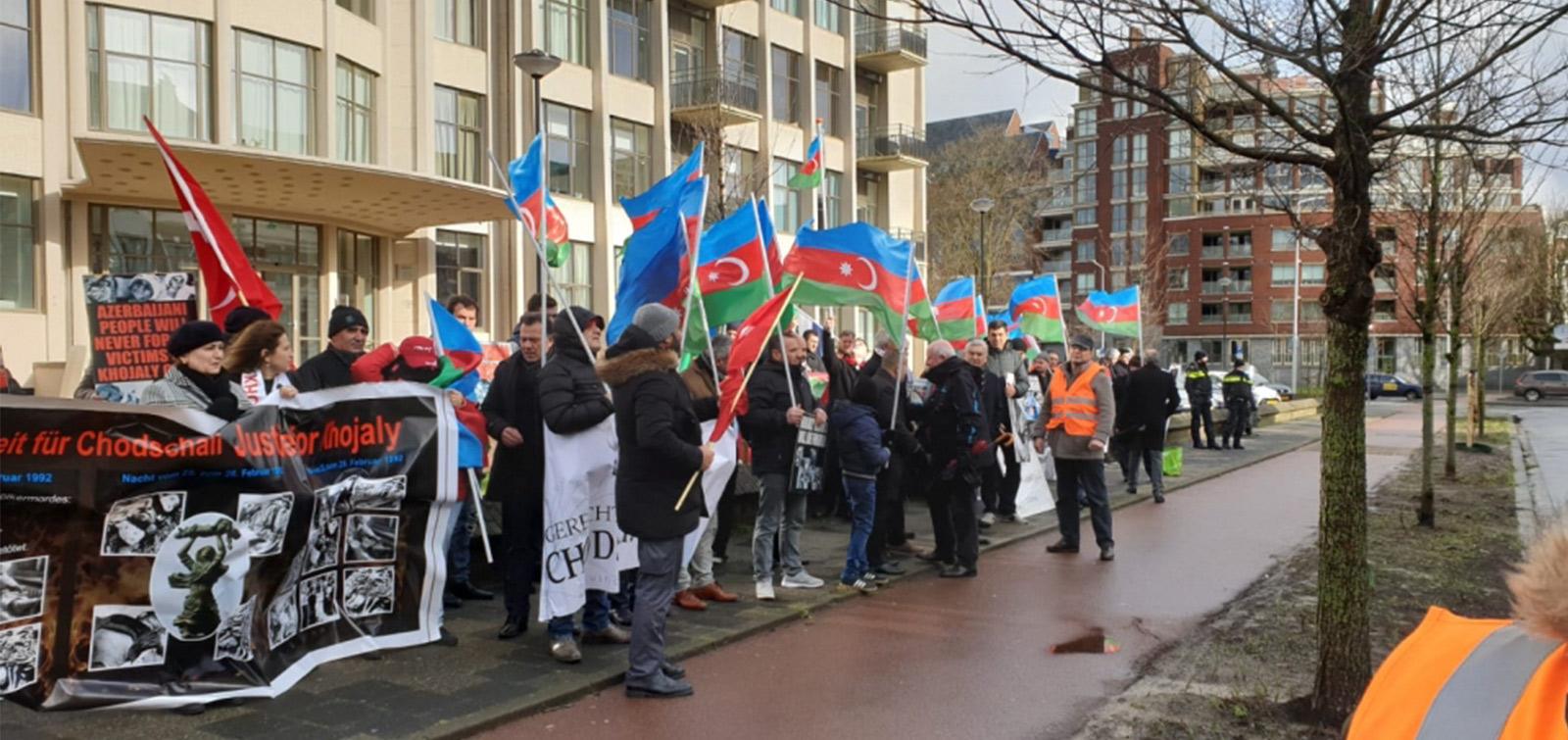 A protest on Khojaly genocide was held in front of the building of Armenian Embassy
On February 26, a protest was held in front of the building of Embassy of Armenia in The Hague, Netherlands.
The event devoted to the 28th anniversary of the Khojaly genocide was organized by the Netherlands Azerbaijani-Turkish Culture Association. The picket, which was attended by representatives of Azerbaijani and Turkish diaspora organizations, condemned the brutal massacre committed by Armenians in Khojaly.
Protesters, holding Azerbaijani and Turkey flags, posters reflecting the images of Khojaly tragedy, stated slogans in various languages such as "Justice for Khojaly!", "Khojaly victims will live forever!", "Karabakh is Azerbaijan!" "Armenians, get out of Khojaly!" and so on. It was assured that justice would prevail, the perpetrators of such terrible crimes as the Khojaly genocide would be punished one day and the Armenians would leave the occupied Azerbaijani lands.
Finally, the petition was presented to the Armenian Embassy.