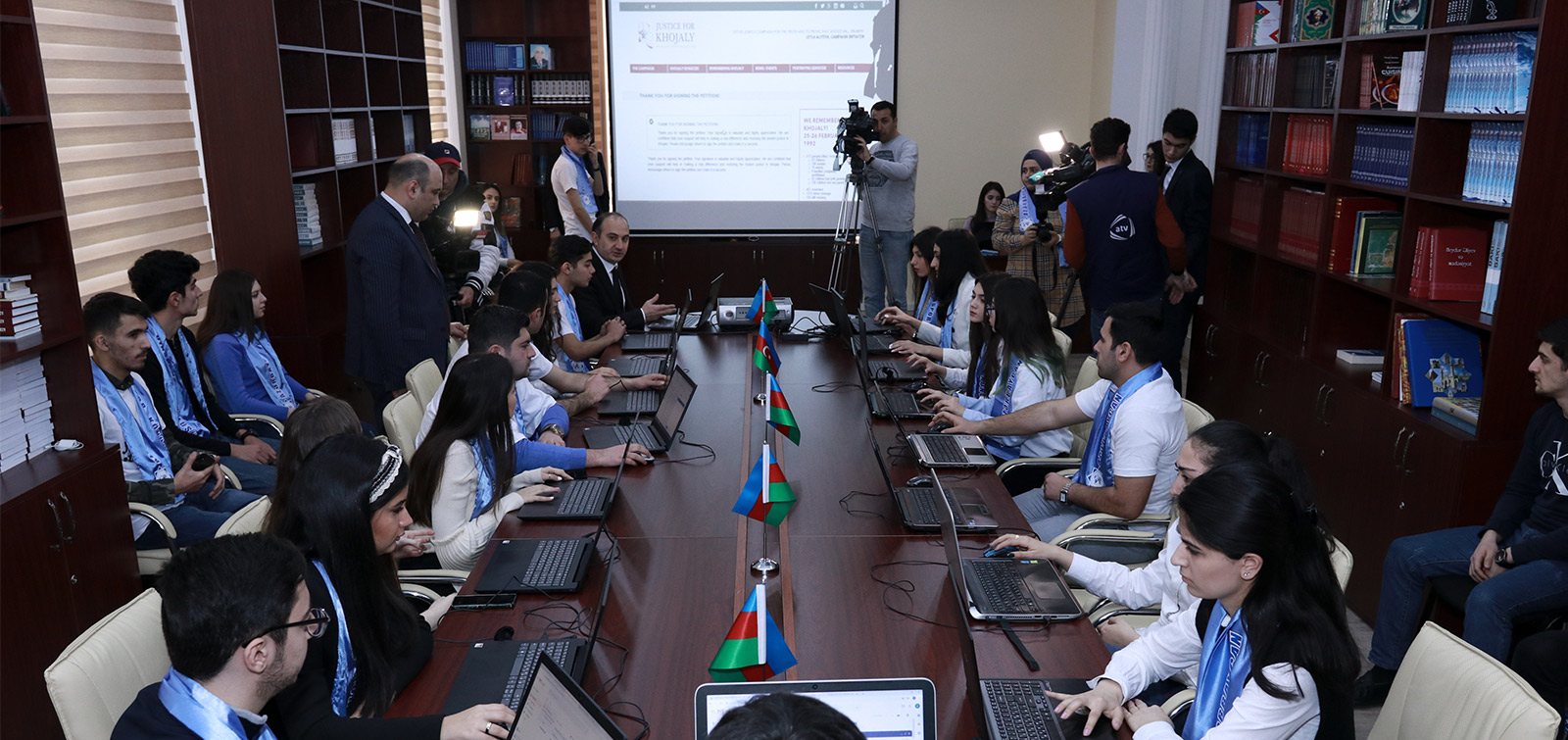 Diaspora volunteers appealed to foreign MPs
Today, a special campaign dedicated to the 28th anniversary of the Khojaly genocide was held at the initiative of the diaspora volunteers. As part of the action, hundreds of diaspora volunteers, most of whom are refugees and IDPs, addressed mass appeals to the parliaments of various countries for recognition of the Khojaly genocide internationally and give a fair political and legal assessment to the tragedy.
The text of the petition on "Justice for Khojaly!" campaign was also included in the appeals sent to MPs from more than 50 countries including the United States, Germany, France, Italy, Sweden, Norway, Hungary, Turkey, Russia .
Participants also supported the international campaign "Justice for Khojaly!" via the internet during the event.
Volunteers who met at the State Committee on Work with Diaspora have sent an appeal via their private emails to more than 10,000 MPs representing various countries.