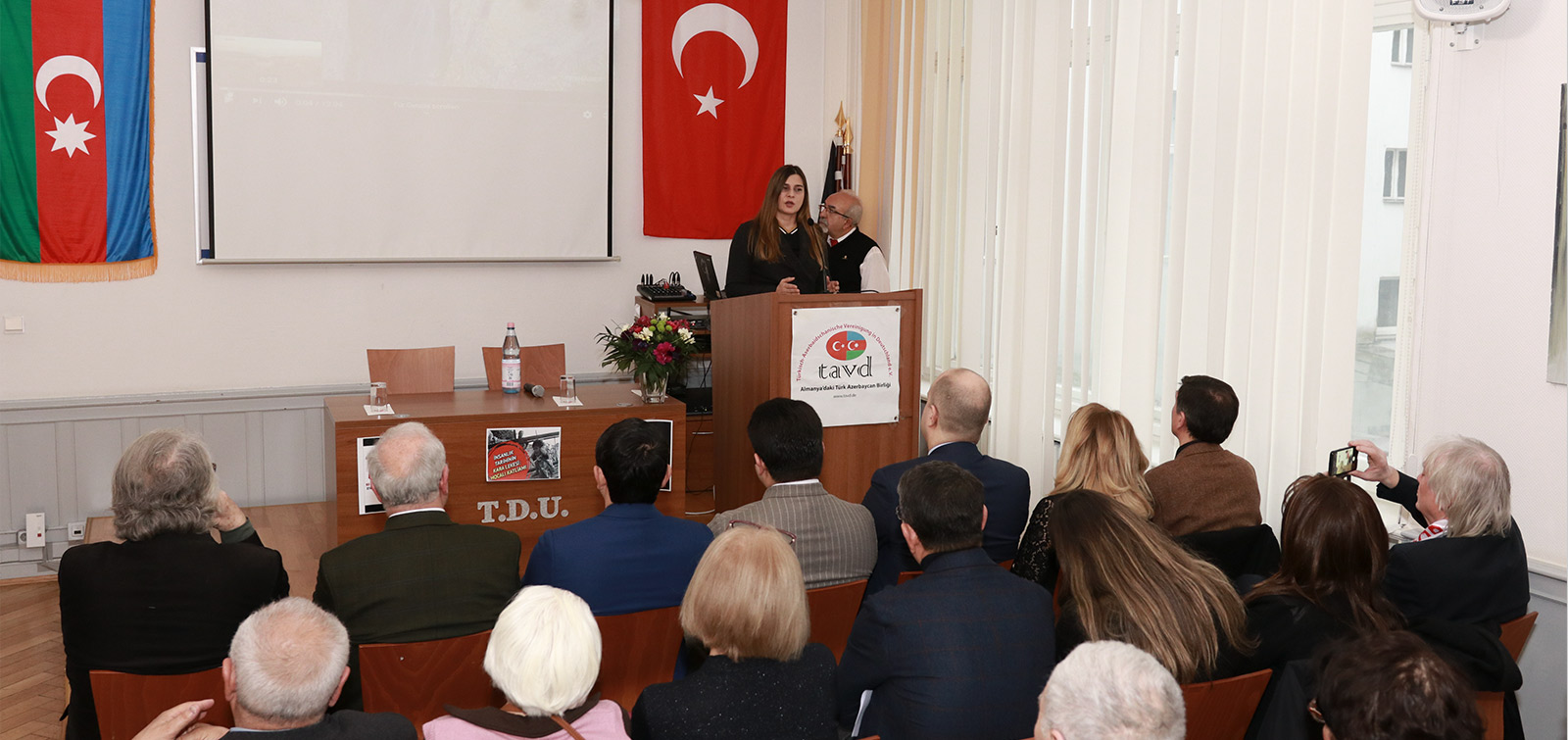 Khojaly victims were commemorated in Berlin
An event dedicated to the 28th anniversary of the Khojaly genocide was held in Berlin on February 23.
Representatives of Azerbaijani and Turkish communities in the country, Chairman of the State Committee on Work with Diaspora Fuad Muradov and public members attended the event organized by the Turkish-Azerbaijani Union in Germany.
Khojaly martyrs were commemorated with a minute of silence at the event that began with the national anthems of Azerbaijan and Turkey.
In their speeches, Chairwoman of the TAU Kamala Ismailova and other speakers said that Armenia, which has committed a horrific genocide like Khojaly against peaceful Azerbaijanis, still doesn't give up it's occupation policy and refuses to withdraw their armed forces from occupied Azerbaijan territories. It was noted that Armenia, which does not give up fake genocide claims against the Turks, is currently trying to keep the international community away from the facts such as the occupation of Azerbaijani lands and the Khojaly genocide.
At the end of the event, a documentary on Khojaly genocide was demonstrated.