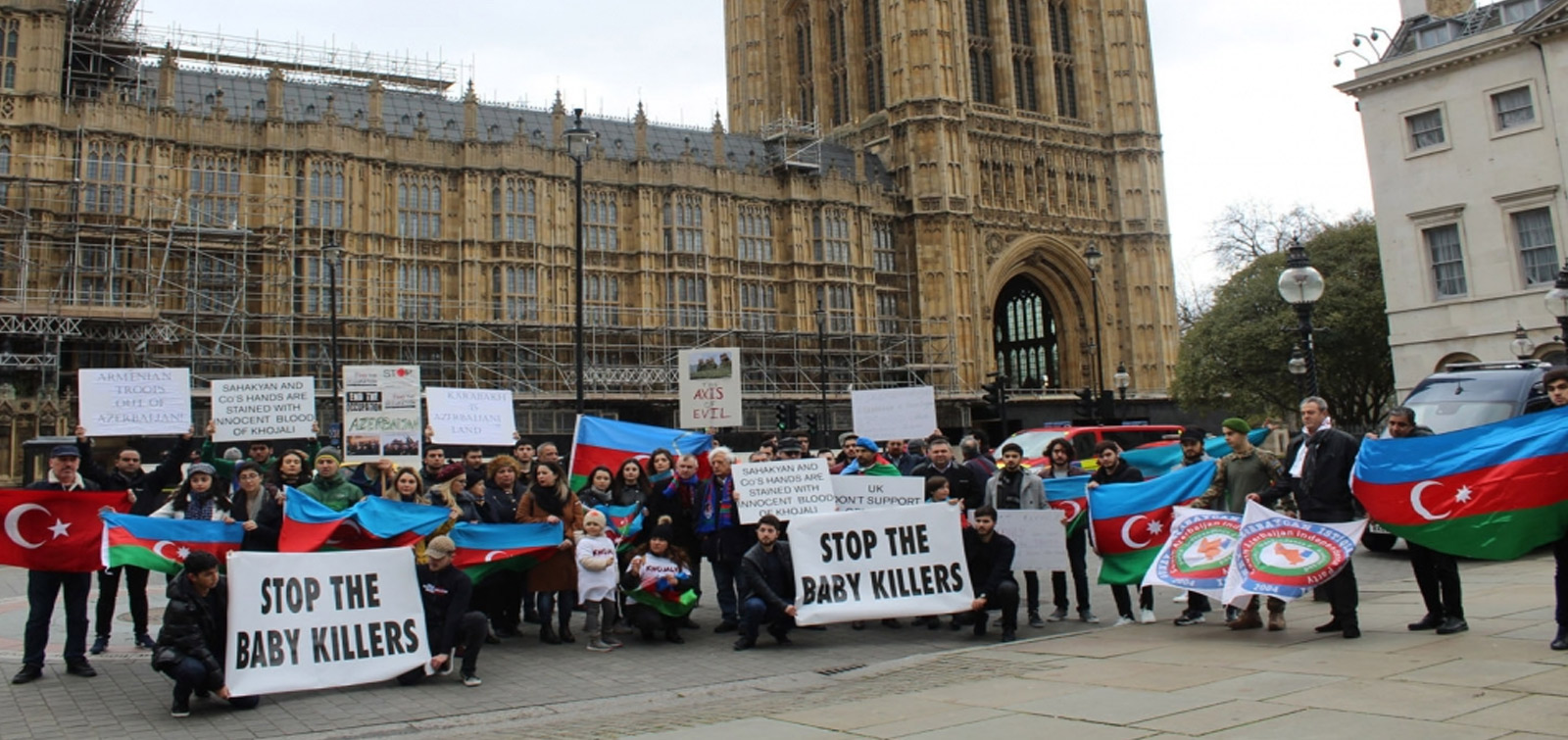 A protest was held in London
A protest dedicated to the 28th anniversary of the Khojaly genocide was held in London, Britain.
The protest in front of the British parliament was organized by the Azerbaijani House in London. Members of our diaspora attracted attention to the fact on brutally killing of 613 civilians in Khojaly (including 63 children, 106 women, 70 elderly) by Armenian armed groups, completely destroying eight families, losing two parents of 25 children and one parent of 130 children, 487 wounded (76 of them were children), 1275 hostages, 150 missing people 28 years ago, and occupation of ancient Azerbaijani lands Nagorno-Karabakh and its surrounding regions by Armenia.
The protesters demanded from the British Parliament justice for the victims of the Khojaly genocide, and support for the liberation of Nagorno-Karabakh from occupation.
The participants of the action said slogans such as "End the Armenian occupation policy!", "Karabakh is ours and will be ours!", "Justice for Khojaly!", "Stop child killers!", "Great Britain, do not support genocide perpetrators!".