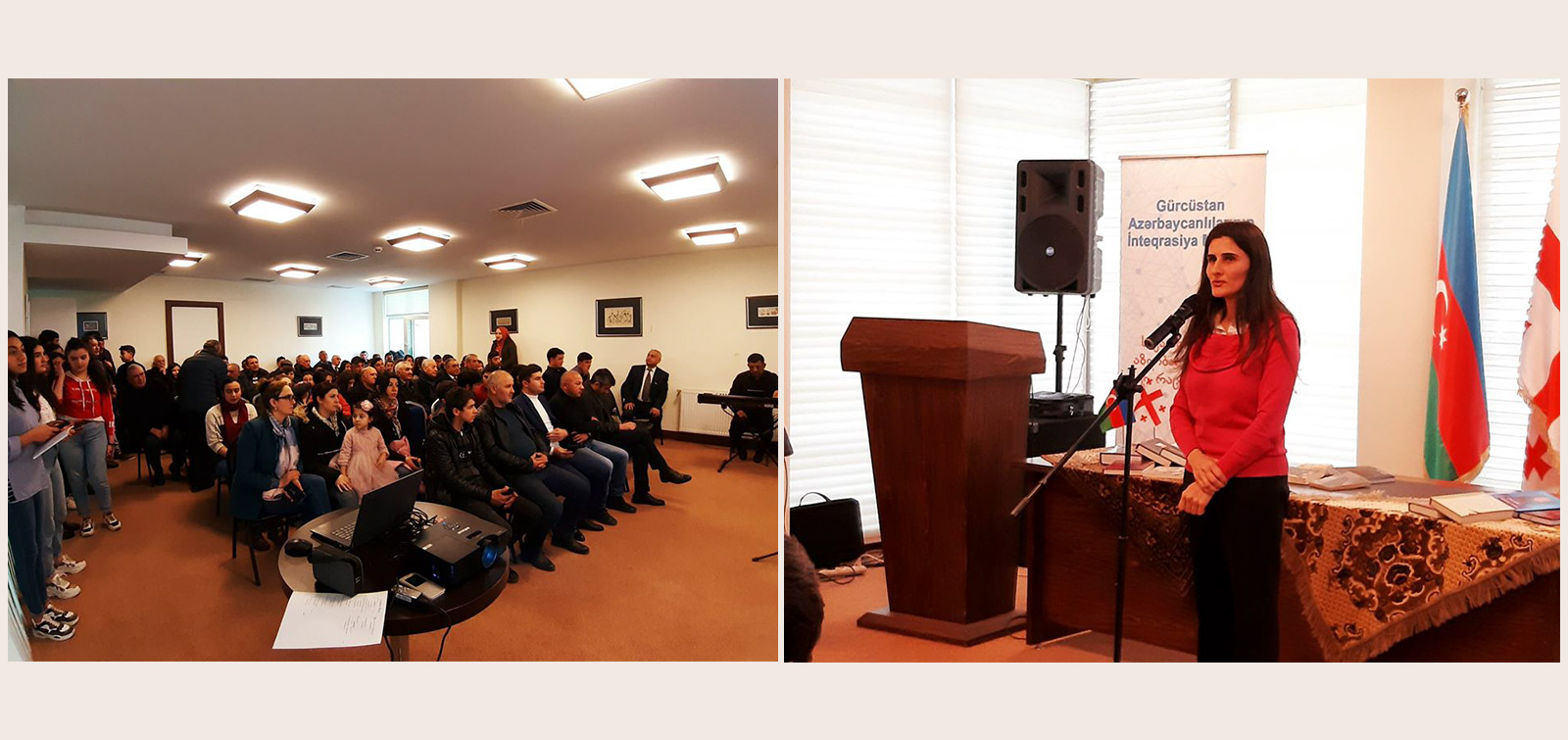 International Mother Language Day was celebrated in Marneuli
A literary-art event dedicated to the International Mother Language Day was held at the Integration Center of Georgian Azerbaijanis (ICGA) in Marneuli on February 21.
Speaking at the event, Executive Director of ICGA Aygul Isayeva, Azerbaijani Language and Literature teacher of Center, Fatma Aliyeva, and others spoke in detail about the importance of International Mother Language Day, the richness and harmony of our native language, and its historical roots. It was informed that the native language is our national-cultural wealth, our existence, our identity, our pride, and it is our sacred and moral duty to preserve, develop, follow the norms of literary language.
Then the young people studying at the center sang parts from the works of outstanding Azerbaijani poets and writers. Mugham and folk songs were performed by the students of the mugham master Asim Mammadov, as well as the member of the Norwegian Music Association, the kamancha master Shabnam Asif.
It should be noted that in November 1999, at the initiative of the Bangladesh Ambassador, UNESCO declared February 21st the International Mother Language Day. This event was made to commemorate the killing of four students fighting for the being official language of their native tongue in Bengal, Bangladesh on February 21, 1952. The goal is to preserve the diversity of language and culture.