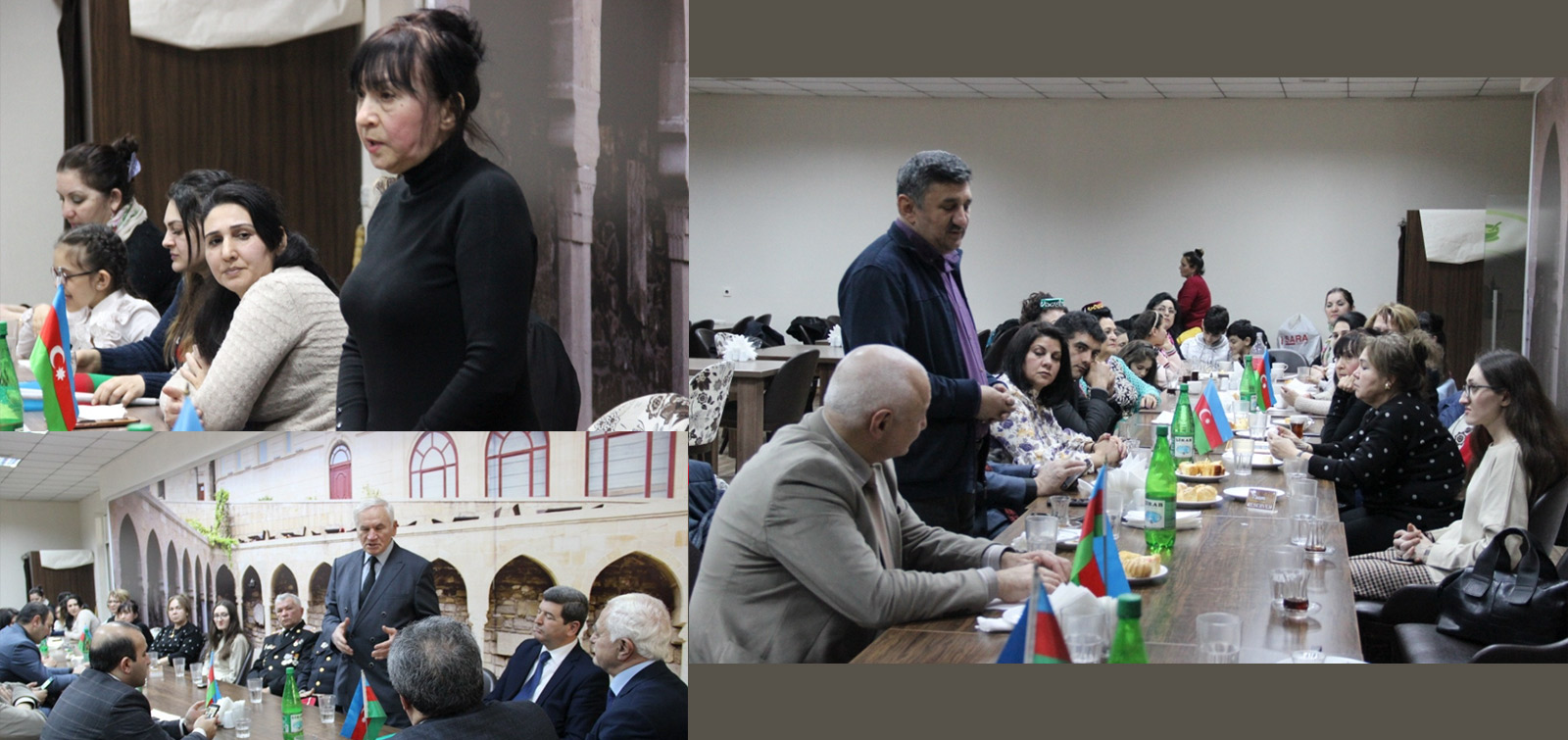 Azerbaijan's contribution to the victory in World War II was remembered
The "Tatarstan" public union and the "Torch of Friendship" society held a joint event to mark the 75th anniversary of the Victory in World War II.
Chairman of the "Tatarstan" public union Abas Minyayev, Karabakh war veteran, public figure Larisa Namazova, expert of the State Committee on Work with Diaspora Teymur Atayev and others spoke at the event.
The speakers said that this event is important for the citizens of our country as Azerbaijan has made a great contribution to this victory. It was noted: "700,000 compatriots went to the frontline, provided the country with fuel, oil. Most of the factories went into arms production, Azerbaijanis worked in the background without interruption, and treated the wounded in hospitals. It is noted that every fifth resident of Azerbaijan fought in the World War II. In 1941, 681,000 (of whom more than 10,000 were women) of 3.4 million people went to the frontline. 15,000 nurses and medical assistants, 750 communications personnel and 3,000 drivers were trained for the military. The Azerbaijani population has donated 15 kilograms of gold, 952 kilograms of silver and 320 million rubles form their personal property to the Defense Fund. The great Azerbaijani composer Uzeyir Hajibayli donated 25,000 rubles to the fund for the creation of tank columns and aviation squadrons. Work in the enterprises did not stop even for a moment. The whole city worked day and night for frontline. "