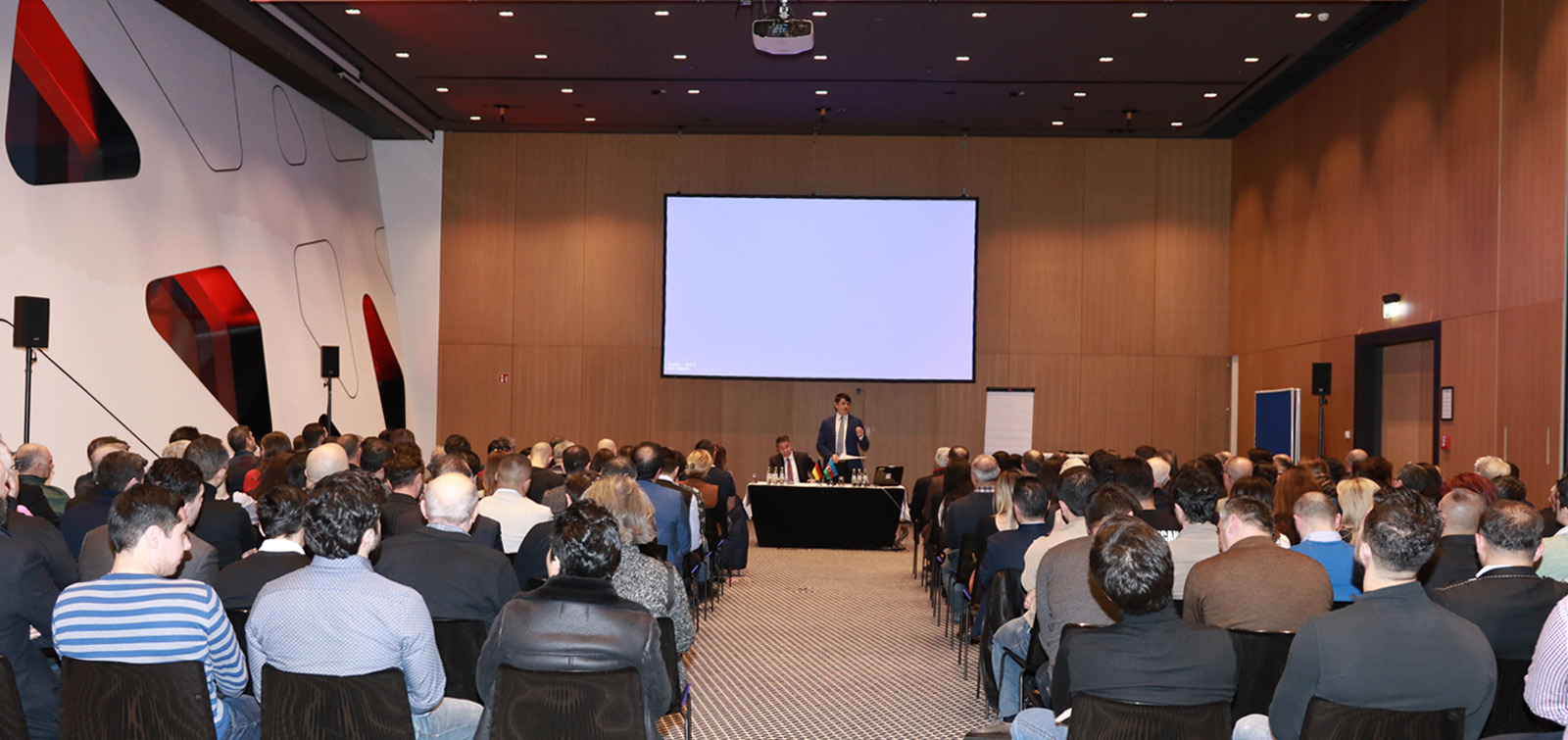 The meeting with our compatriots was held in Berlin
A meeting was held in Berlin, Germany with Azerbaijanis living in different countries.
The event was attended by Chairman of the State Committee on Work with Diaspora Fuad Muradov, Azerbaijani Ambassador to Germany Ramin Hasanov, our compatriots who came from about 30 countries to Berlin, heads of Azerbaijani houses and "Karabakh" Azerbaijani schools.
Delivering a speech, the Chairman of the State Committee spoke about the activities of the organization led by him, numerous projects implemented in recent years for high-level organization of diaspora organizations, provision of Azerbaijani weekend schools abroad with "Azerbaijani language" textbook and other issues.
The Ambassador highly appreciated the participation of our diaspora in the European Karabakh rally. It was noted that diaspora organizations have become much stronger and developed significantly. The role of the work done in uniting and coordinating of our compatriots, in general, in enhancing their activity, the consistent and tireless work of our compatriots in strengthening the position of Azerbaijan and delivering the facts about Karabakh problem to the world community was emphasized.
Speaking at the meeting, the leaders and members of the organizations praised the work done to strengthen the diaspora movement around the world.
The speakers spoke about the importance of the European Karabakh rally organized by the Alliance of Azerbaijanis in Germany initiated by Azerbaijani houses and weekend schools, diaspora organizations. It was stressed that such measures are important for delivering the voice of the world Azerbaijanis to international organizations, increasing the unity of the diaspora organizations, and encouraging our compatriots.
Proposals have been made to intensify such initiatives, to expand their coverage, delivery of information about Karabakh, preference for new formats adopted by the international community in accordance with international standards.