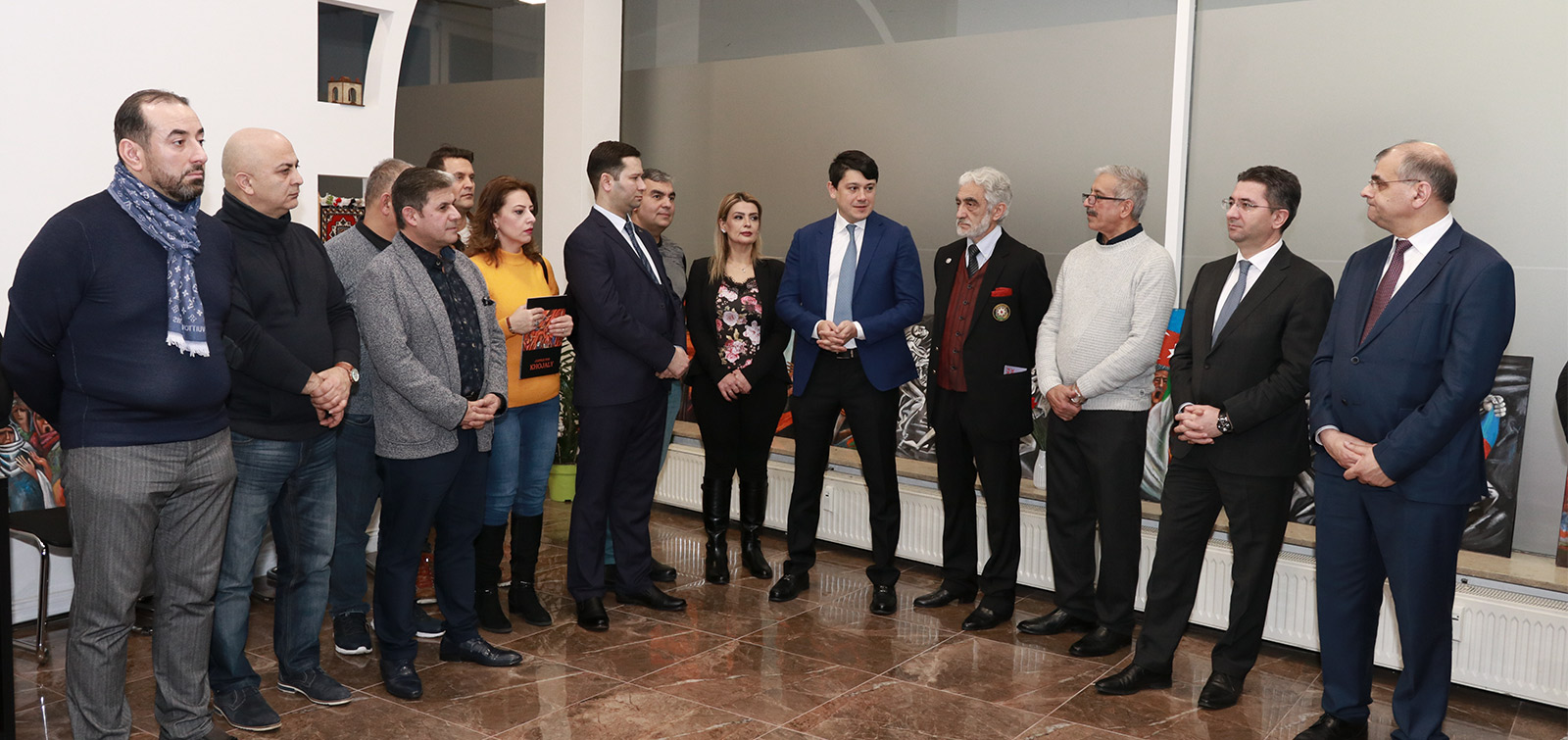 An exhibition dedicated to the Khojaly genocide was organized in Berlin
An exhibition of works by People's Artist of Azerbaijan Ashraf Heybatov dedicated to Khojaly was organized in Berlin, Germany.
The exhibition was held at the Azerbaijani House in Berlin, organized by the Alliance of Azerbaijanis in Germany. The event was attended by representatives of the State Committee on Work with Diaspora and the Embassy of Azerbaijan to Germany, as well as hundreds of our compatriots who arrived in Berlin from around the world to participate in the European Karabakh rally.
Chairman of the State Committee Fuad Muradov and Azerbaijani Ambassador to Germany Ramin Hasanov delivered a speech at the event. The speakers spoke about the Karabakh realities, the role of the diaspora in delivering the facts about the Khojaly genocide to the international community, the activities of the Azerbaijani house, and the importance of such works of Ashraf Heybatov, a well-known artist living in Germany. It was noted that such events have led to the coming together of Azerbaijanis, discussions about the Khojaly genocide and other issues. The importance of unity and solidarity of our compatriots around the world in the fate of Azerbaijan was emphasized.