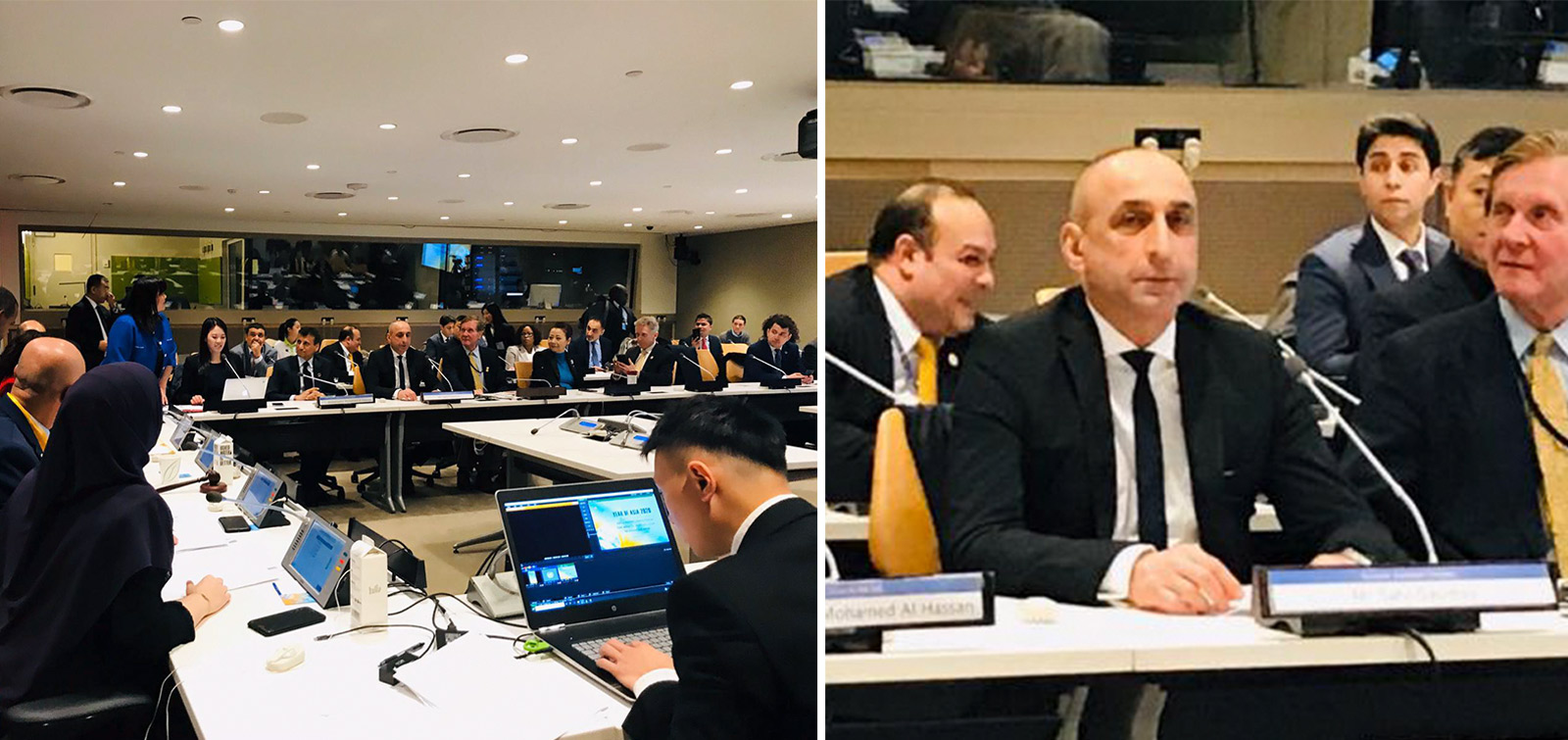 The UN forum covered occupation policy of Armenia and Khojaly genocide
As part of the 58th session of the United Nations, the Social Development Commission held a forum entitled "Towards more fair world: ways of solving the problems of homelessness, social protection, poverty and deficiency in Asia". Representatives of various countries, including European Azerbaijanis Congress (EAC), attended the forum held at the UN headquarters.
EAC President Sahil Gasimov began his speech with the view of the Vice President of the Heydar Aliyev Foundation Leyla Aliyeva: "Multiculturalism, respect for ethnic and religious minorities has been a national peculiarity of the people of Azerbaijan" and gave detailed information about the Nagorno-Karabakh conflict and the Armenian occupation policy.
It was noted that more than 1 million Azerbaijanis were deported from their native land, home, during the occupation of 20% of Azerbaijan's lands by Armenia, as a result, the fundamental rights of our compatriots were severely violated. He gave detailed information about Khojaly genocide and noted that the UN Security Council adopted four resolutions (822, 853, 874 and 884) on the Nagorno-Karabakh conflict.
These resolutions confirm the fact of occupation of Azerbaijani territories by Armenian armed forces, and also require their immediate withdrawal from Kalbajar, Aghdam, Fuzuli, Jabrayil, Gubadli and Zangilan.
It was emphasized that, despite the recognition and support of the international community for the territorial integrity and sovereignty of Azerbaijan, Armenia does not implement many decisions and resolutions of the authoritative international organizations on the settlement of the conflict.
The head of the EAC concluded his speech with the opinion of First Vice-President of Azerbaijan Mehriban Aliyeva: "Multiculturalism is a national policy in Azerbaijan and we cooperate with international organizations on this issue and contribute to it".
As a part of the event, the "Peace" prize, established by the Peace and Security - World Federation of United Nations was presented to the EAC.