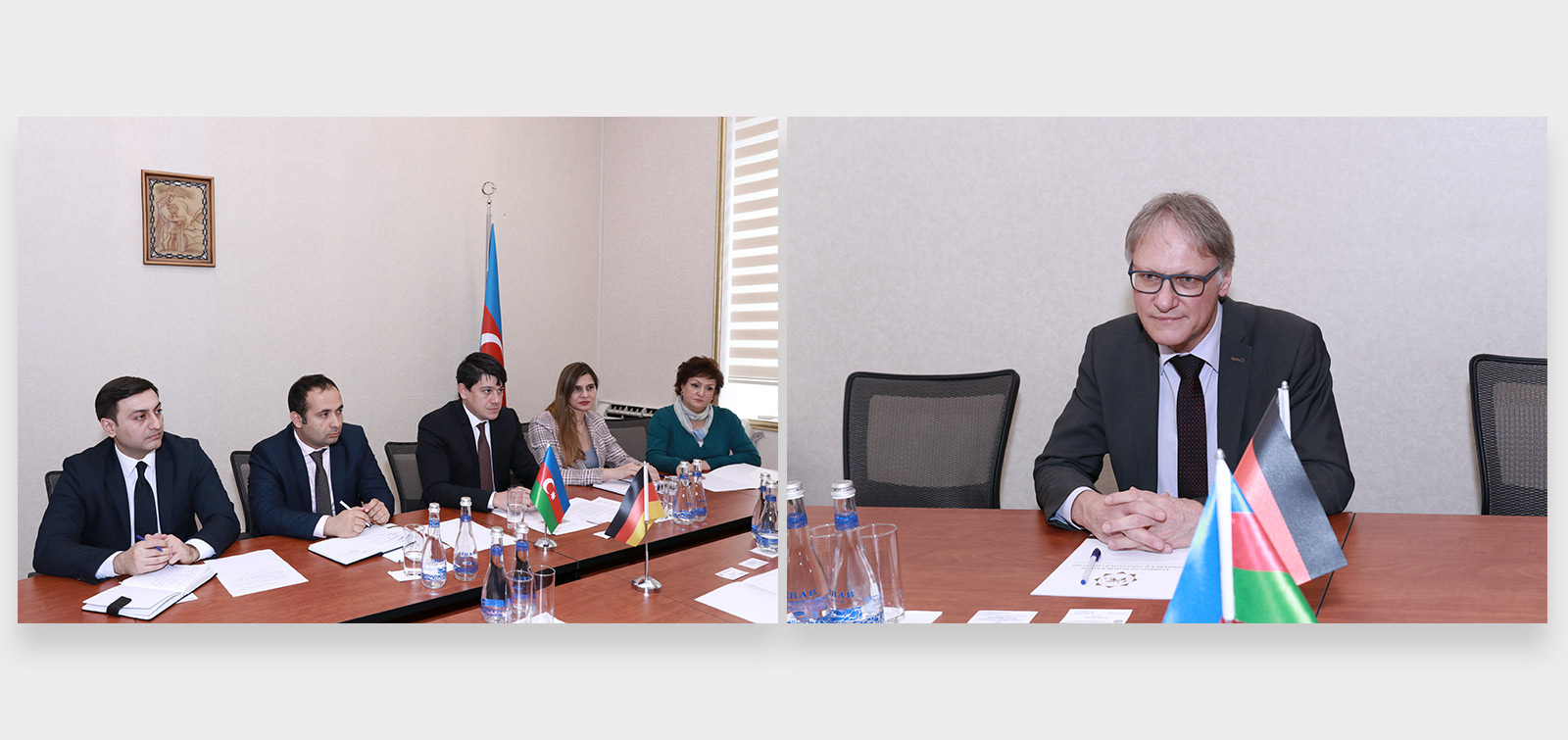 Ambassador of the Federal Republic of Germany to the Republic of Azerbaijan visited the State Committee
Chairman of the State Committee on Work with Diaspora Fuad Muradov has met with the Ambassador of the Federal Republic of Germany to Azerbaijan Wolfgang Manig.
The chairman of the committee informed the ambassador about the diaspora policy of Azerbaijan and the projects that are part of this policy, in particular, organizing of the Summer Camps of Diaspora Youth.
Expressing his satisfaction for the warm reception, the ambassador said that relations between the two countries in the field of diaspora policy develops successfully and cooperation is deepened.
During the meeting, the sides exchanged views on the activities of Azerbaijani diaspora organizations in Germany, the activities of Azerbaijanis living in this country, integration into the society where they live in, the successful representation of Azerbaijan by our compatriots and their contributions to the German society.