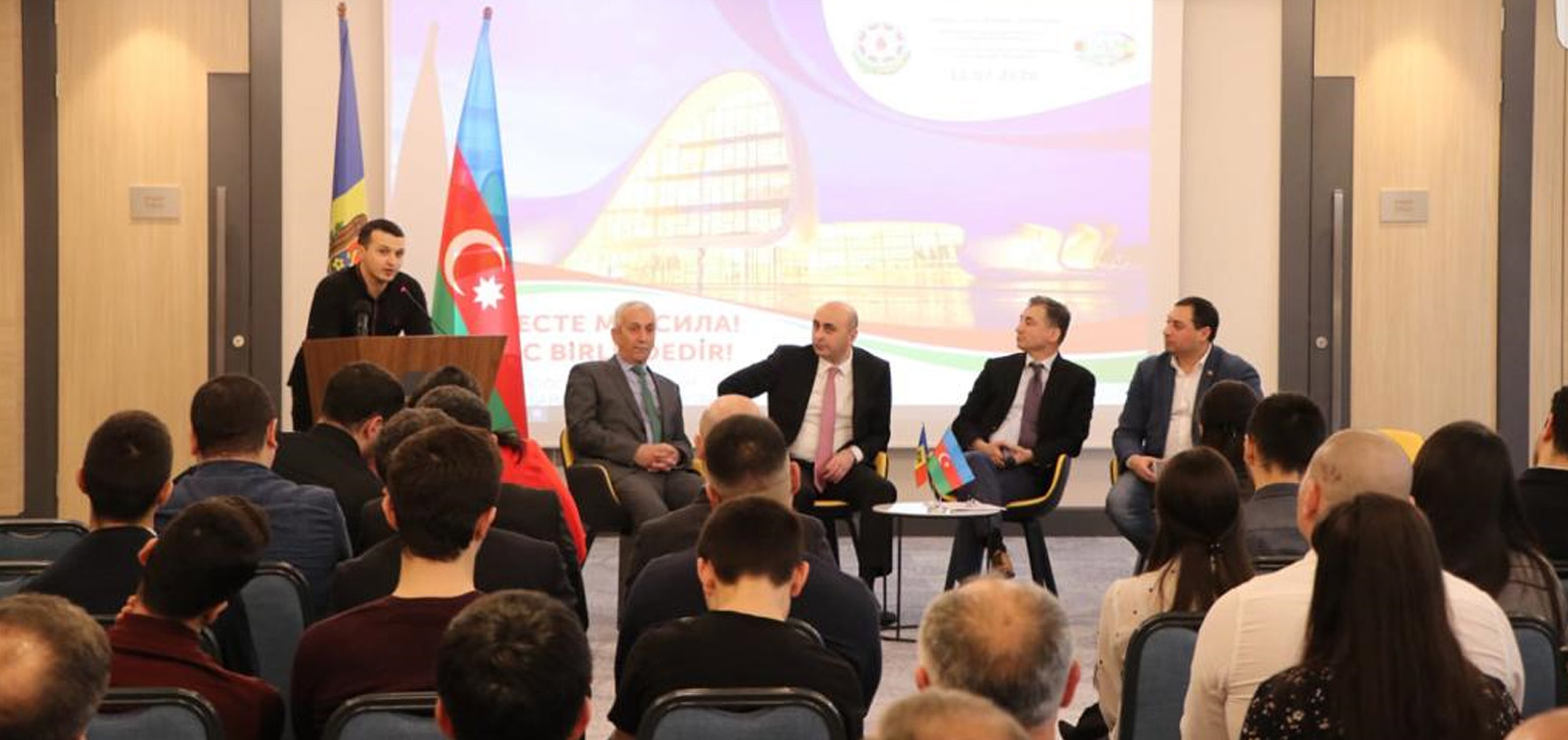 A youth forum was held in Moldova
Forum of our young compatriots titled "We Are Strong Together" was held on February 15 in Chisinau, Moldova.
The event was organized by the Congress of Moldova Azerbaijanis (CMA)with the support of the Embassy of Azerbaijan in this country. The aim was to bring together Azerbaijani youth living in all regions of Moldova, to listen to their problems, their integration into the local community and exchange of views on these issues.
Representatives of the Moldovan government, the Azerbaijani embassy, the State Committee on Work with Diaspora, members of the diaspora and the CMA and local media attended the forum which held at the "Mariott" Hotel Conference Hall.
The event began with the national anthems of Azerbaijan and Moldova anthems and video clip about the performance of Samad Vurgun's famous poem "Azerbaijan" by national leader Heydar Aliyev.
Chairman of the CMA Heybat Majidov, Secretary of Moldova's Ministry of Education and Culture Ivan Gheorghiu, Director General of the Interstate Agency NikolaI Reditsa, Azerbaijani Ambassador to Moldova Gudsu Osmanov and Head of the Department of the SCWD Ruslan Guliyev spoke at the forum. The speakers congratulated our young people on the occasion and expressed their readiness to work with them, to support their activities and projects.
Greetings and kind regards from the Chairman of the SCWD Fuad Muradov were delivered to the forum participants. Detailed information was provided on the activities of the organization, its projects and application to the Fund for Support to Azerbaijani Diaspora.
Young people are advised to work hard on themselves, to learn the official language perfectly of the country where they live, to integrate into the local community, to have a successful career through literacy and skills, as the same time not lose their native language and national identity, and to protect the interests of their historical homeland.
The members of the CMA told about their impressions on the meeting of Azerbaijani youth in Vienna on the occasion of the Youth Day on February 2 and called on our youth to organize and support each other.