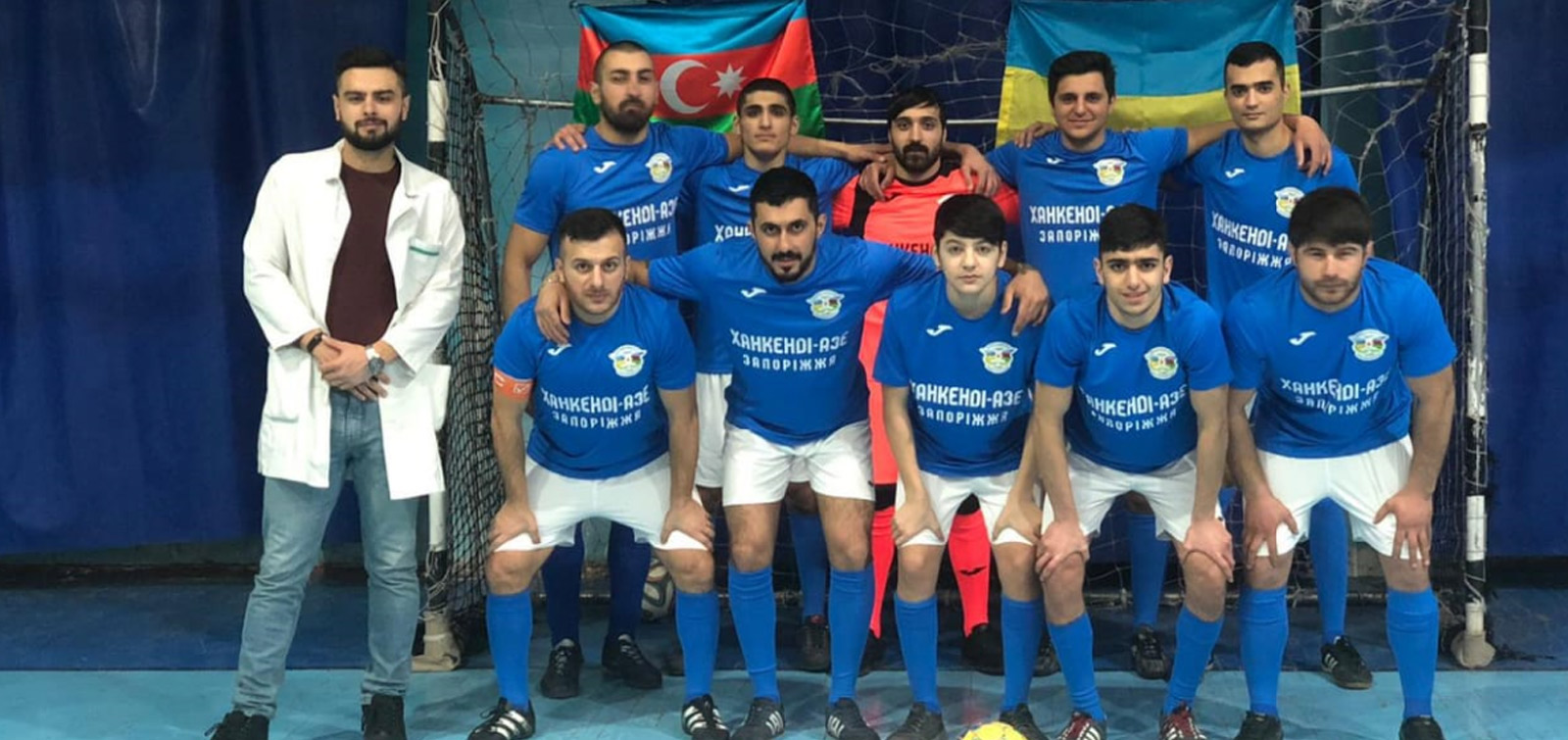 "Khankandi-Aze" football club has been established in Ukraine
An amateur football club titled "Khankandi-Aze" was established on the initiative of our compatriots in Zaporizhia, Ukraine. Co-chairman of the Ukrainian Azerbaijanis Rada (UAR), chairman of the United Diaspora of Ukrainian Azerbaijanis (UDUA), Doctor of Law Hikmet Javadov said the club was founded by Azerbaijani youth. The head of the diaspora noted that UDUA sponsors for the "Khankandi-Aze" club headed by Turkhan Seyidli. The name of the club was chosen to make the Nagorno-Karabakh realities more widely known to the Ukrainian public.
On February 9, the match between "Khankandi-Aze" and "Alliance" teams was held and ended with a score of 2-2. This is the third time the new team has played. The UDUA chairman said: "… we always support the projects in the spirit of patriotism suggested by our young people.
We believe that "Khankandi-Aze" will prove itself and will once again declare to the public that Nagorno-Karabakh is an integral part of Azerbaijan.