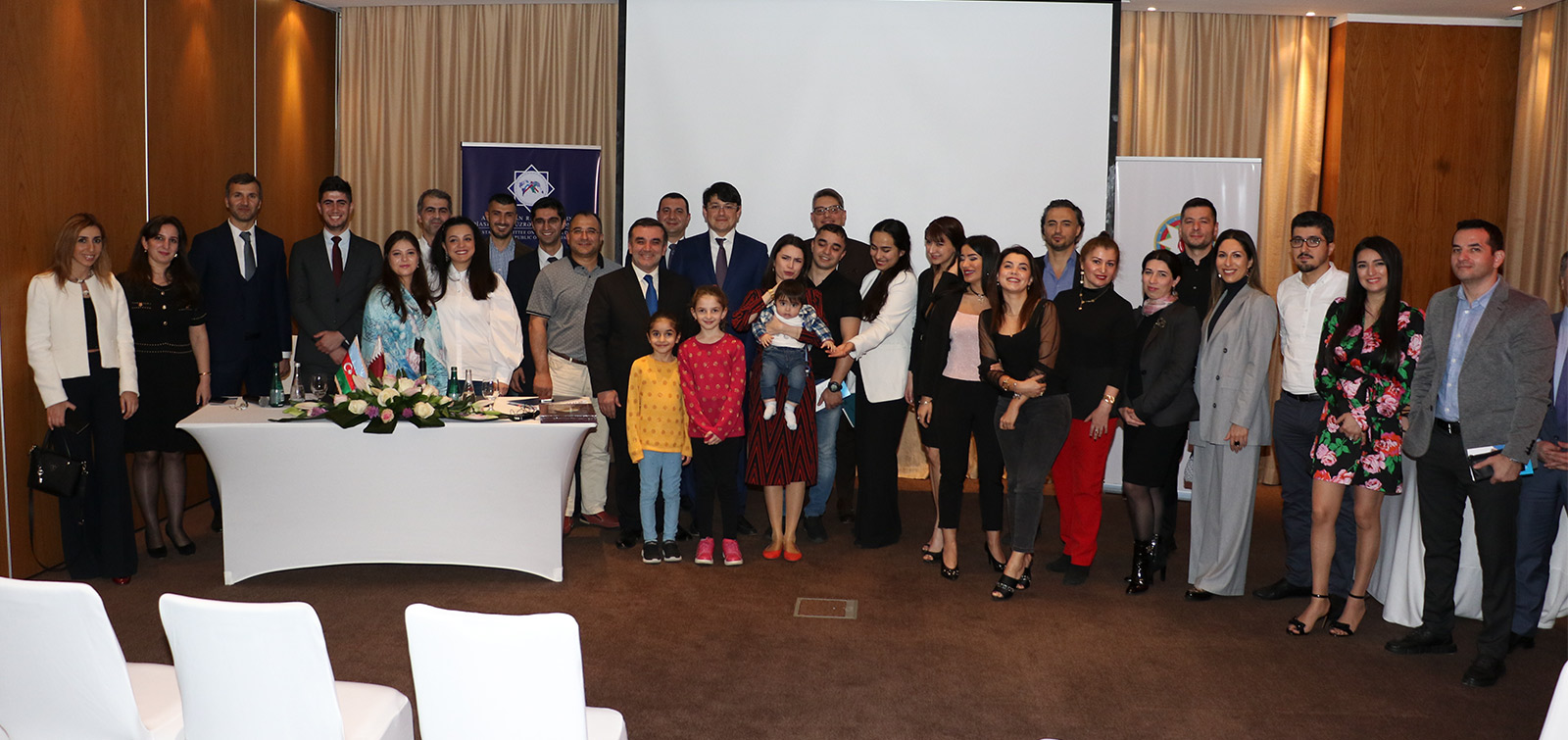 A meeting with our compatriots was held in Doha
A delegation of the State Committee on Work with Diaspora has met with the Azerbaijanis living in Doha. Before the meeting, the delegation visited the bust of national leader Heydar Aliyev at the building of embassy and laid flowers in front of it.
A video clip on the activities of the State Committee on Work with Diaspora was demonstrated at the meeting, which began with our national anthem.
Chairman of the State Committee Fuad Muradov gave detailed information about the activities of the organization, implemented projects, establishment of Coordination Councils in 29 countries, creation of Azerbaijani house in 11 countries and application process for the Support Fund to Azerbaijani Diaspora on the projects.
Our compatriots stressed that, Azerbaijani community in Qatar has been established for a year and they asked the chairman of the State Committee numerous questions about the ways to achieve organizing and systematic functioning of the diaspora organization, and how to perevent the provocations of Armenian lobby against our country.
The chairman of the committee said that, patriotism is at the root of diaspora activity, so this work must be done by our compatriots at all times. It was underlined that the State Committee supports all the initiatives of our compatriots living abroad to protect the interests of our country, to promote Azerbaijan's truths in the world, to prevent the propaganda of Armenian lobby against our country.
On behalf of the State Committee a plaque of appreciation was presented to Mehdiyeva Nazanin Adibala for her active work in the protection of the national identity of our compatriots and promoting our cultural heritage.
Ambassador of Azerbaijan to Qatar Rashad Ismayilov also attended the event.