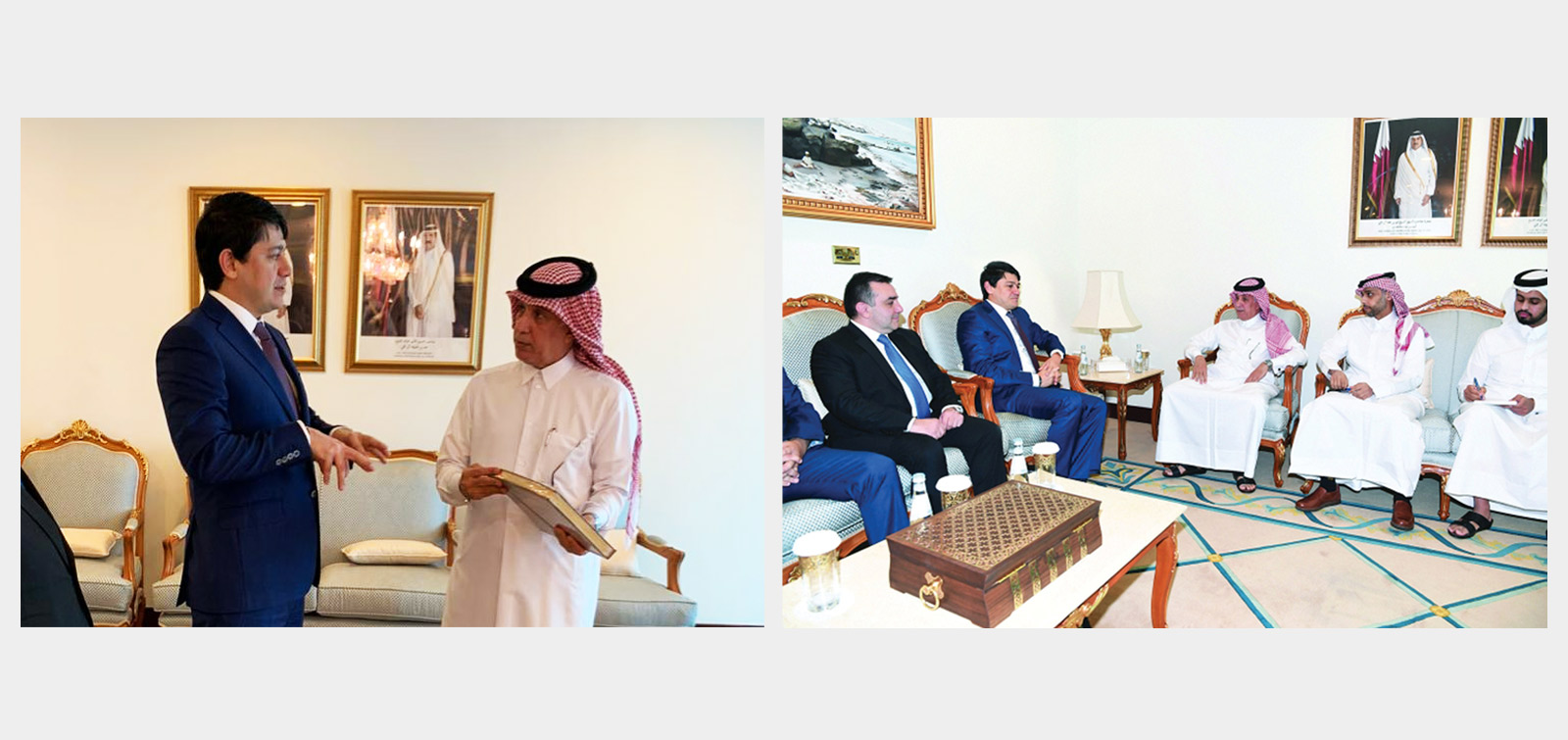 Chairman of the State Committee met with Qatar's State Minister for Foreign Affairs
Delegation of the State Committee on Work with Diaspora has met with Soltan bin Saad Al-Muraikhi, Qatar's State Minister for Foreign Affairs.
During the meeting, Chairman of the State Committee Fuad Muradov informed that, the aim of the visit is to get acquaintance about the activities of the Azerbaijani community here. He noted that about three hundred Azerbaijanis live in Qatar and our compatriots do not encounter with any problems. It was noted that, the Azerbaijani diaspora has recently begun to be formed in other Arab countries, but our community in Qatar has been established for a long time.
It was noted that high-level personal relations between the President of the Republic of Azerbaijan and the Emir of Qatar are very important from the point of view of relations between the two countries, and this political interest push the development of friendly relations of the countries and nations .It was specially noted that, Qatar which have a strong influence on the world, always supports Azerbaijan's fair position in international organizations and condemns Armenia's aggressive policy against our country.
Speaking about important international events to be held in Qatar, Sultan bin Saad Al-Muraikhi informed that Azerbaijanis were involved in the projects implemented in the country and they played a special role. The Minister mentioned that he had visited Azerbaijan many times, admired Baku and he has great respect to Azerbaijanis.