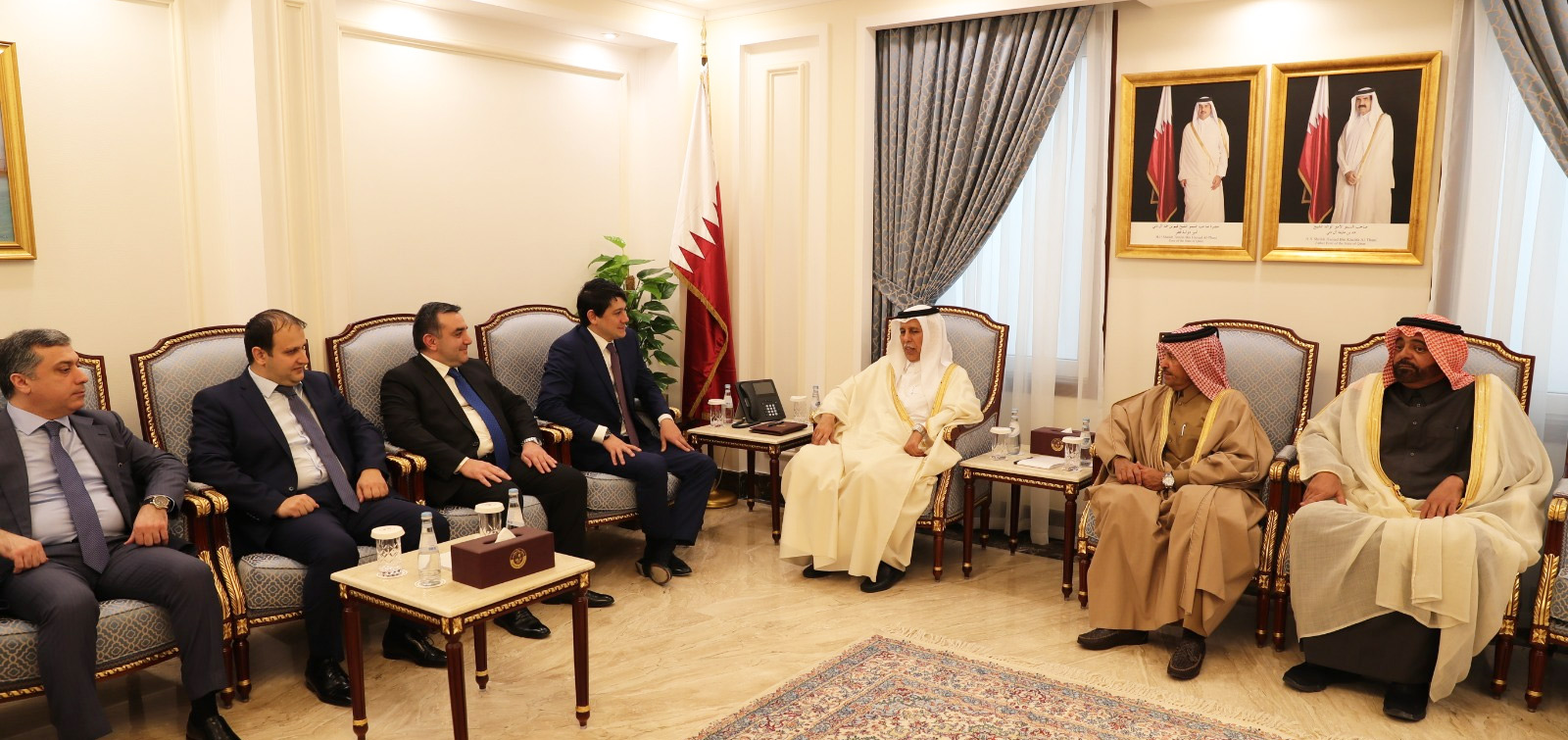 The delegation met with the speaker of the Qatar parliament
Delegation of the State Committee on Work with Diaspora met with speaker of Qatar Parliament Ahmed Bin Abdullah Bin Zaid Al Mahmoud as a part of the visit to Qatar.
The Speaker welcomed the Azerbaijani delegation in front of the Parliament building with great respect. The activities of the legislative bodies and inter-parliamentary friendship groups of the two countries were discussed during the talks.
Chairman of the State Committee Fuad Muradov said that as a result of political and economic reforms by President Ilham Aliyev in our country early parliamentary elections were held and most of those who participated in the democratic and transparent campaign for being MPs were youth.
During the exchange of views on the education of young people, the issues related to the studying of Azerbaijani youth in prestigious universities of Qatar and the internship of the young people of Qatar in Azerbaijan were discussed.
Ahmed Bin Abdullah Bin Zaid Al Mahmoud noted that he was pleased that countries like Azerbaijan and Turkey support Qatar at the background of the events in the world.
The Speaker of the Parliament welcomed the invitation of the Chairman of the State Committee to visit Azerbaijan.
The meeting ended with a delegation's visit to the parliament building and a memory photo.