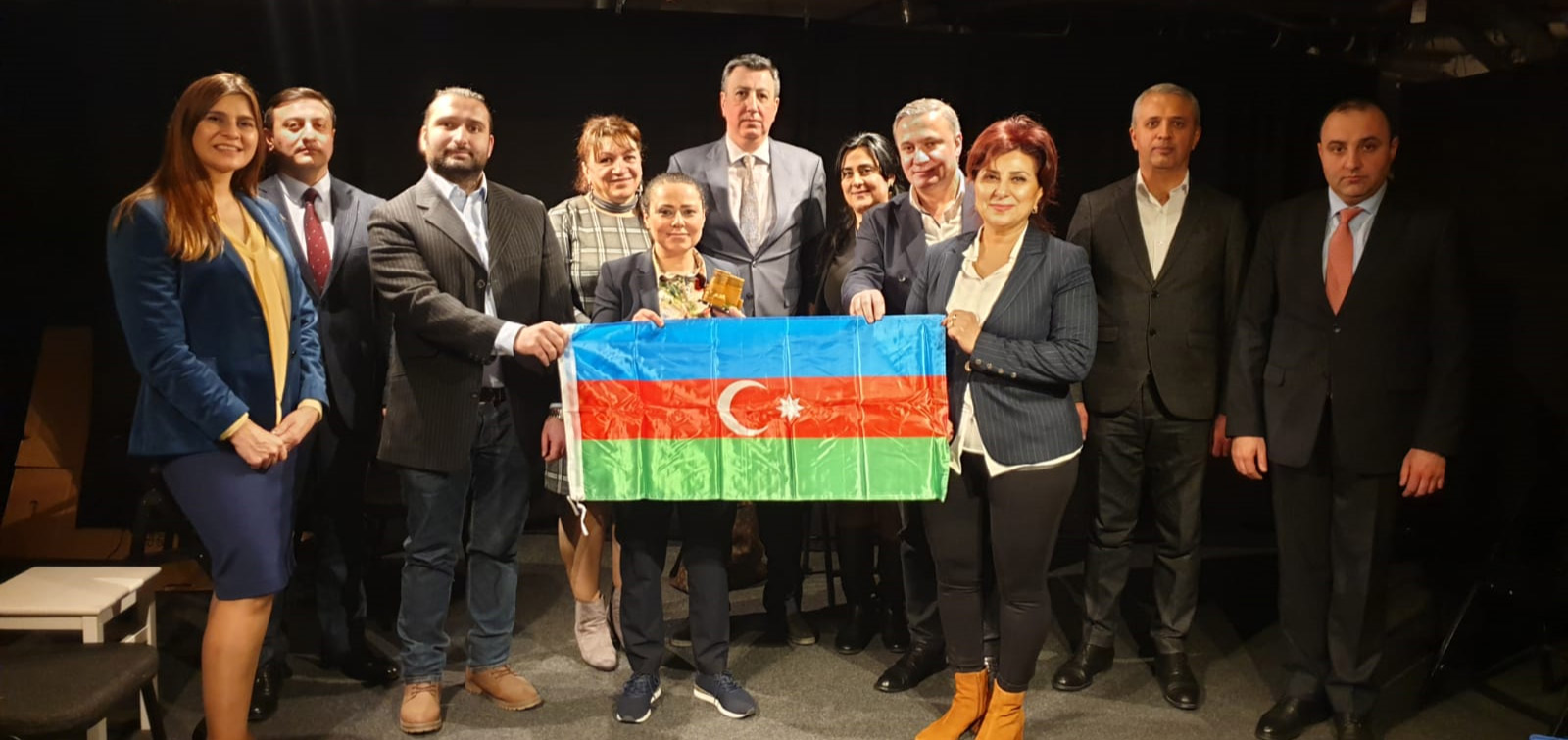 Representatives of the State Committee got acquainted with the activities of the "Tumurjug" Theater
During the visit to the Sweden, the delegation of the State Committee on Work with Diaspora got acquainted with the activities of the Azerbaijan Drama Theater "Tumurjug" in Stockholm.
The meeting was attended by the new Coordinator of the Coordination Council of Scandinavian Azerbaijanis on Sweden Irada Aliyeva, the head of the Sweden Azerbaijanis Congress Emil Mirzoyev, who always supports the theater's activities, well-known representative of the Azerbaijani diaspora living in Sweden, an active member of the Social-Democratic Party Leyla Kiani and other diaspora activists along the delegation of the State Committee on Work with the Diaspora.
During the meeting, the guests were acquainted with the working conditions and collective of the theater and they informed about future activity plans. The head of the theater, Sevinj Nazarli said that "Tumurjug" will strive to strengthen its activities, expand its repertoire and promote the Azerbaijani culture more effectively. The collective of the theater sees the way to achieve these goals, in close cooperation with the State Committee and in the solidarity of our compatriots.
It should be noted that, the premiere of the theater, which began functioning in 2018, was held on June 2, 2019, with the play "Grandchildren of 101 children", dedicated to the 101st anniversary of the Azerbaijan Democratic Republic."Tumurjug" Azerbaijan Drama Theater also works closely with the Turkish theater in Sweden.