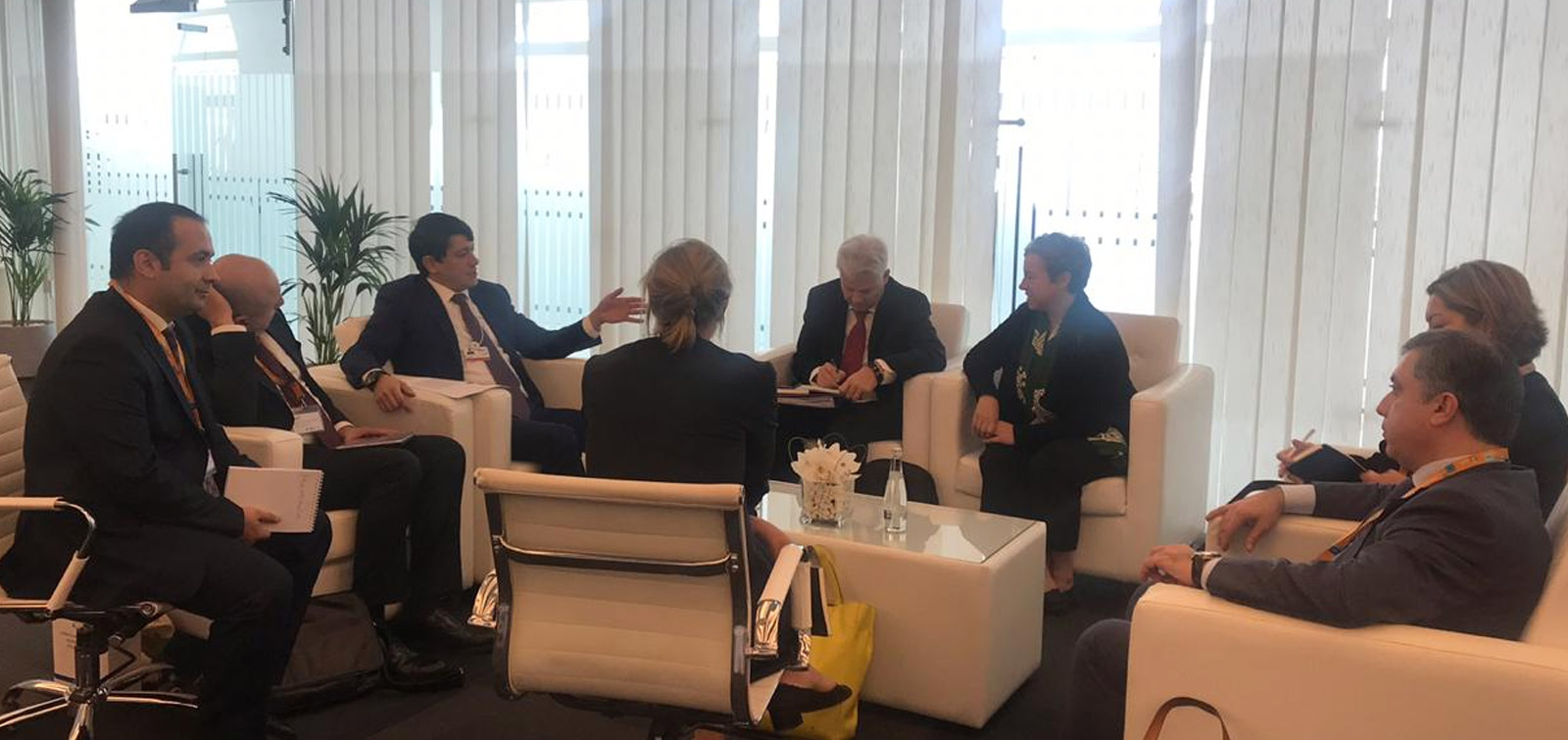 Chairman of the State Committee met with a representative of the UN-Habitat
During the visit to the United Arab Emirates, Chairman of the State Committee on Work with Diaspora Fuad Muradov and the delegation of the Committee met with a delegation led by Rafael Tuts, Director Programme Division of UN Human Settlements Program(UN-Habitat). The meeting was held within the 10th session of the World City Forum in Abu -Dhabi.
At the first joint high-level meeting in the history of the two organizations, the activities of Azerbaijani communities abroad and the implementation of joint programs were the subject of discussion. The sides discussed perspectives of cooperation and discussed the implementation of joint projects.