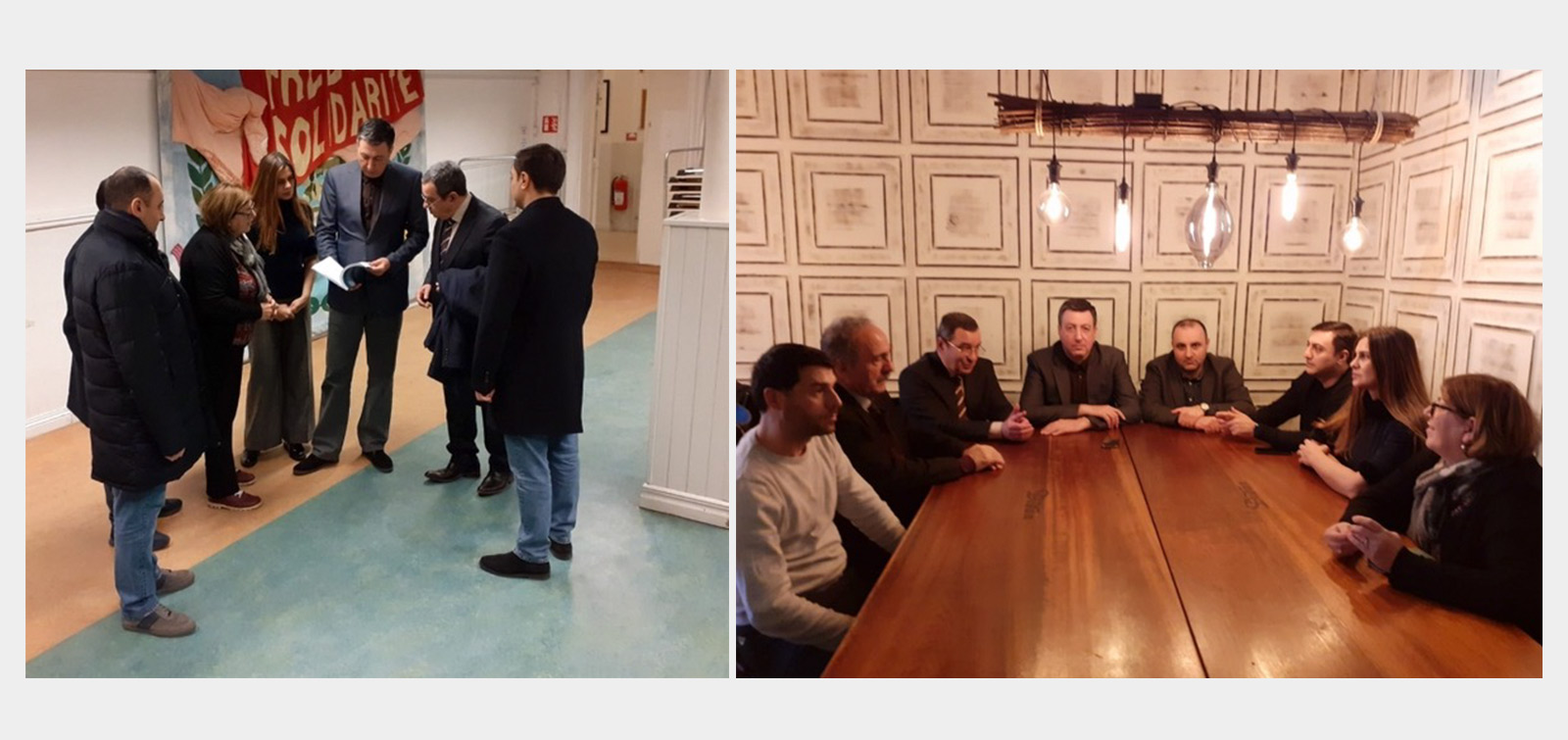 Meeting with diaspora organizations was held in Sweden
Delegation of the State Committee on Work with Diaspora in Sweden has held a series of meetings in the offices of several diaspora organizations. One of these meetings was held at the Azerbaijan Federation of Sweden operating in Gothenburg.
The sides exchanged views on the activities of the Azerbaijan Federation in Sweden and its affiliated organizations, integration of our compatriots into the local community, involvement of young people in diaspora activities, prevention of assimilation cases, and promotion of national values during the meeting attended by some members of the board. Priority directions of the State Committee's activities, principles of effective cooperation with diaspora organizations were stressed and new projects were discussed.
During the discussions the importance of the organizing and networking of our compatriots was emphasized.
Deputy Chairman of the State Committee Faig Guliyev said that Azerbaijan state has always supported our compatriots and noted that they are trying to solve their problems in a legal context, regardless of where they live.
President of AFI Eldar Garadaghli, board members Azar Farrukhi Adl, Ajdar Tagizade and others said in their speeches that being a strong and powerful state of independent Azerbaijan is the most important and urgent issue for each of our compatriots, and they will strive to support our state and statehood through their activities.
Later, the delegation got acquainted with the Azerbaijani house in Gothenburg and presented "Azerbaijani language" textbook and books on Azerbaijani realities and culture to the Azerbaijani House.
It should be noted that, "Azerbaijani language" textbook has been published on the initiative and support of the State Committee on Work with Diaspora. This book week will be used as a textbook in Azerbaijani schools.
The meetings was also attended by the first secretary of the Embassy of our country in Sweden Vagif Seyidbayov.