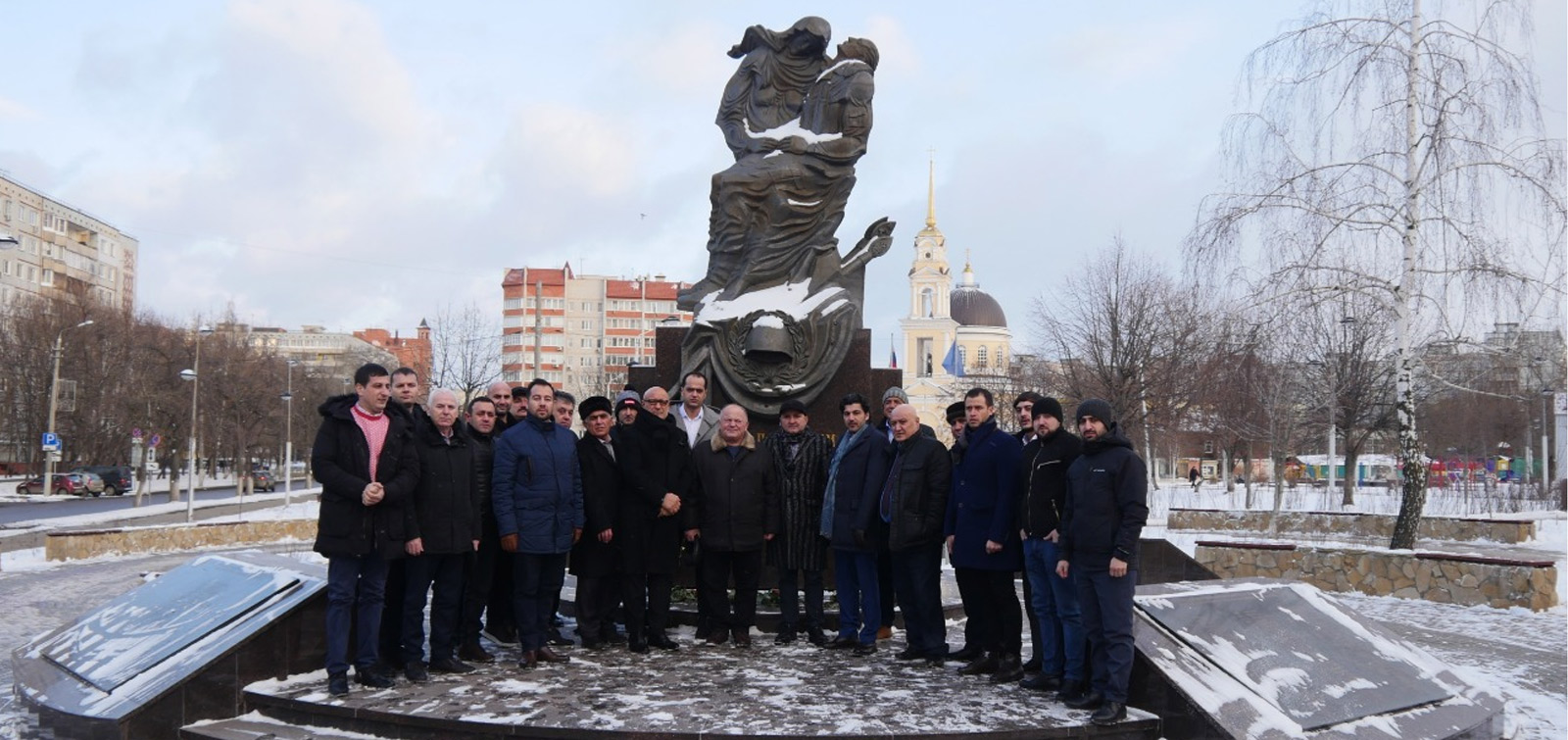 The memory of Mubariz Ibrahimov has been commemorated in Tula
An event devoted to the birthday of the national hero of Azerbaijan Mubariz Ibrahimov was held in Tula, Russia.
The event was attended by the delegation of the "World Azerbaijan Cultural Foundation" International Public Fund and activists of the regional diaspora. They visited the monument of the "Brotherhood of War" in Tula and commemorated the memory of Mubariz Ibrahimov, who died for the sake of Motherland, and as well as the Russian's memory.
Later, Fuzuli Mammadov, head of the Fund of "Mubariz" fighter-sport club acting in Tula, spoke about the braveness of the motherland's hero. It was noted that bearing the name of Mubariz Ibrahimov, a symbol of courage, requires a double responsibility and that the struggle of the fighters in the sport fields is always supported.
It should be reminded that the "Mubariz" fighter-sport club, an Ltd of the Foundation, has been included in the Unified State Register of the Russian Federation on November 8, 2019. There are currently 35 athletes in the club's gym in Tula. They are headed by Khalid Rzayev, a respected Russian boxing sports master.