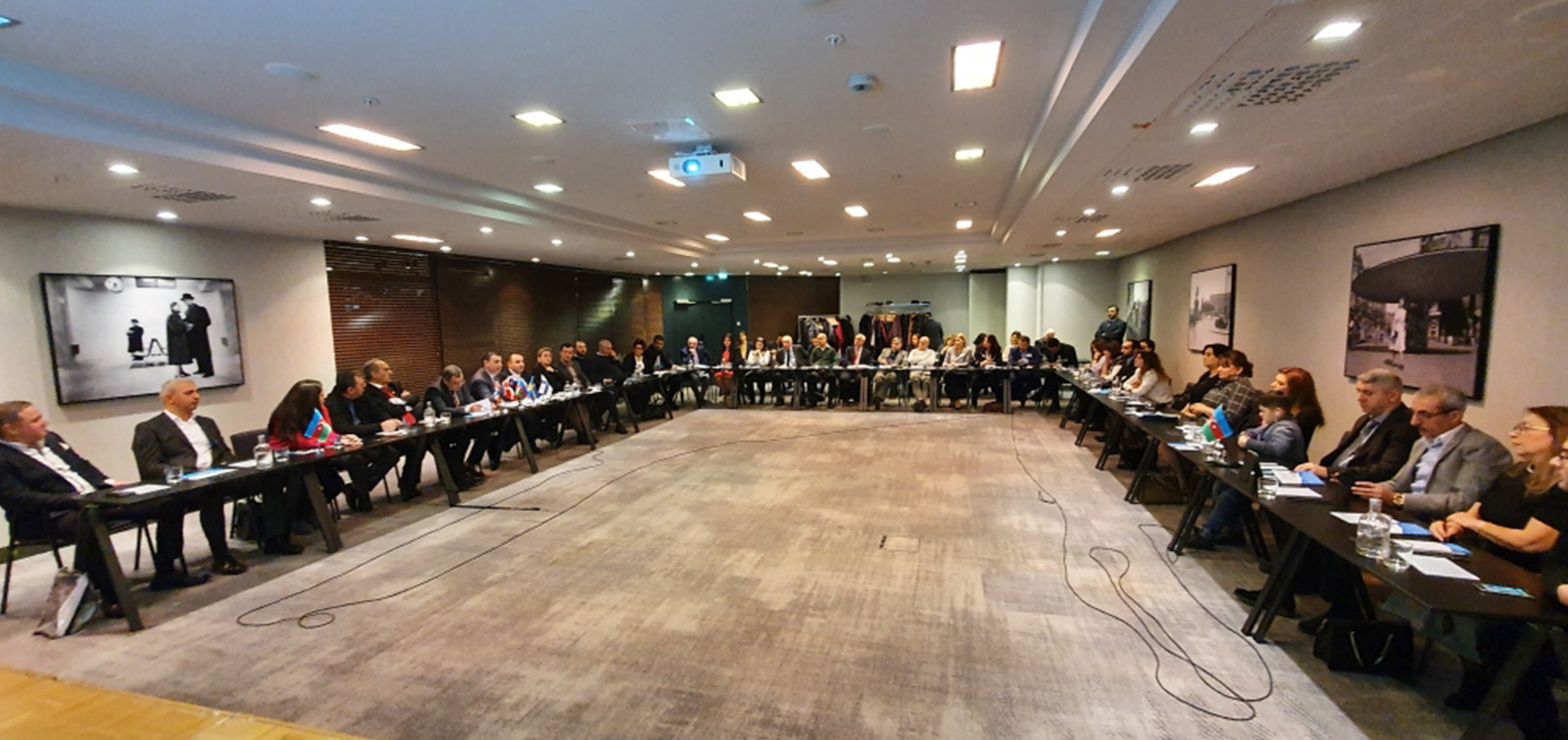 The first meeting of the Coordination Council of Scandinavian Azerbaijanis was held
The first report meeting of the Coordination Council of Scandinavian Azerbaijanis was held in Stockholm, Sweden on February 8.
The event was attended by a delegation from the State Committee on Work with Diaspora, a representative of the Azerbaijani Embassy to Sweden, leaders and activists of the diaspora organizations.
The event, which opened with the national anthem of Azerbaijan, a video about the activities of the State Committee was demonstrated. Deputy Chairman of the State Committee on Work with Diaspora Faig Guliyev and First Secretary of the Azerbaijani Embassy Vagif Seyidbayov made a speech at the meeting. The speakers spoke about the main directions of development of the Azerbaijani diaspora, the positive results of the pursued policy, the role of our compatriots in the promotion of Azerbaijani realities, the effective work of the Coordination Council.
Faig Guliyev gave detailed information about the upcoming tasks and related activity programs in the direction of implementation of the policy of Azerbaijan state in the field of diaspora.
Then the reports of coordinators of Coordination Council Sara Musayeva and Eluja Atali about the work done during the period were listened. The activities of both coordinators were highly appreciated and they were presented with appreciation certificate by the State Committee.
Participants of the meeting discussed organizational and current issues of the Coordination Council for the next period. The powers of the new coordinators- member of the Parliament of Yonköping region of Sweden, member of the board of the women organization of Social Democratic Party Irada Aliyeva, founder of the Oslo Azerbaijan House and Norwegian Azerbaijani Youth Organization from Norway Ramil Aliyev, founder and head of the Azerbaijani-Turkish Youth Organization in Finland Ulviya Jabbarova have been approved to coordinate the Council's activities.
The coordinators of the Coordination Council said in their speeches that they will take steps to promote national interests, national-cultural heritage of our homeland Azerbaijan, protect the national identity of our compatriots living abroad and develop relations between the countries and their residents.