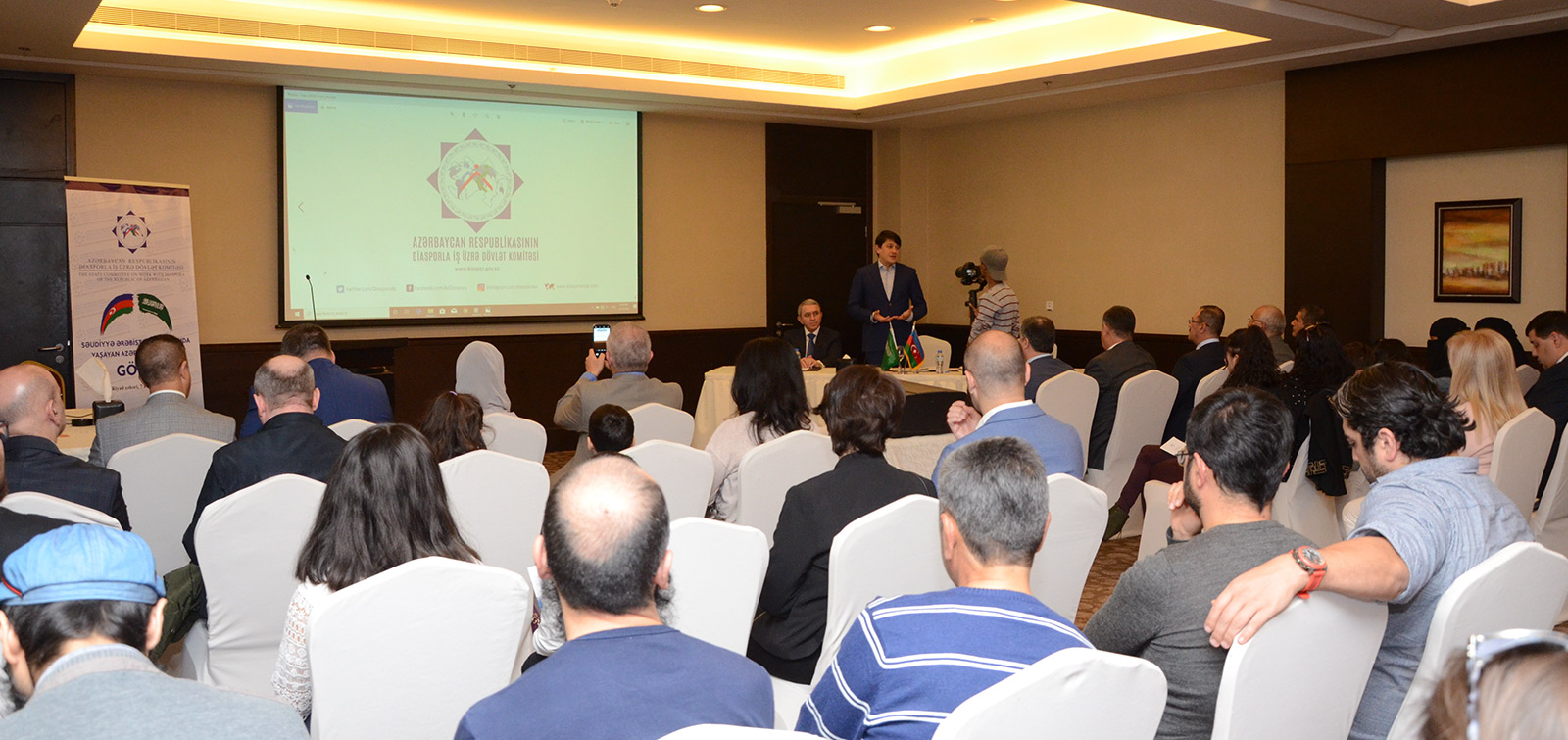 A meeting was held in Riyadh with our compatriots
The delegation of the State Committee on Work with Diaspora (SCWD) met with the Azerbaijanis living in Riyad during the visit to Saudi Arabia.
Ambassador Extraordinary and Plenipotentiary of our country to Saudi Arabia Shahin Abdullayev who delivered an opening speech at the meeting,that began with our National Anthem, highly appreciated the visit of the State Committee delegation to the country.
Then a video on the activities of the State Committee was demonstrated.
Chairman of the State Committee Fuad Muradov, who informed the participants about the activities of the organization and implemented project spoke about establishment of Coordination Councils in accordance with the "Strategic Road Map", founding of Azerbaijani houses for our compatriots, diaspora map, distribution of promotional materials through social networks and other issues. He invited our compatriots to become active in social networks and join the big diaspora family.
Expressing their satisfaction with the SCWD delegation's visit to Saudi Arabia, our compatriots spoke about the problems they faced and exchanged views on projects that can be implemented in this country to promote our national and cultural values. Some of the problems were quickly clarified during the event.