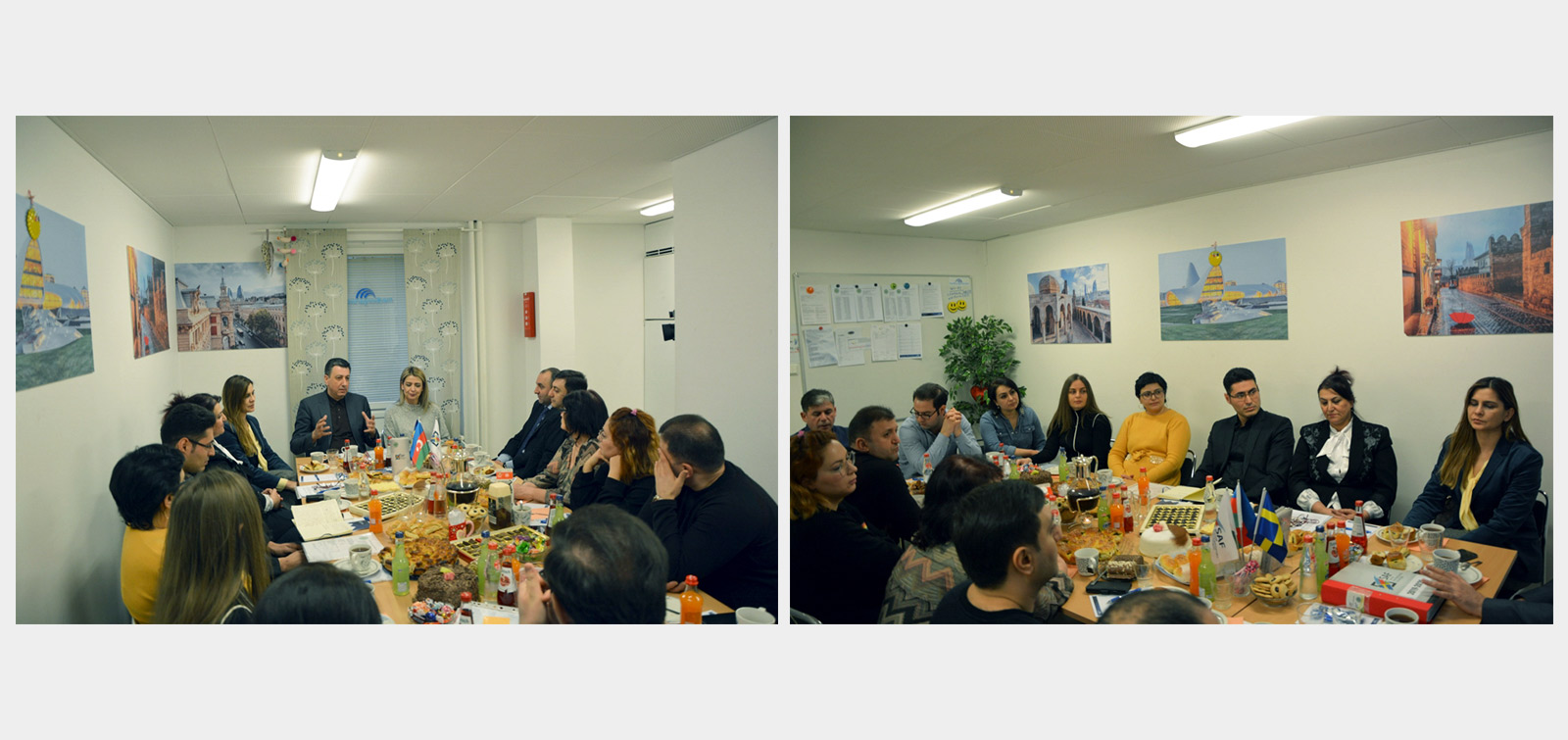 Diaspora activity was discussed in Stockholm
Delegation of the State Committee on Work with Diaspora met with members of the Swedish-Azerbaijani Association "SAF".
Speaking at the event, Deputy Chairman of the State Committee Faig Guliyev spoke about the projects and work done by the Committee in various countries and stressed the success of our diaspora in Sweden and Scandinavia, appreciating the cooperation with the "SAF" Swedish-Azerbaijani Association.
It was noted that, the current visit aims to get acquainted with the work of Coordination Council on Scandinavian countries more closely, as the activity of the Council has been analyzed over the past period, and problems and gaps have been explored. It was stated that the State Committee intends to continue cooperation with the diaspora organizations and give the necessary support to our diaspora.
Sevda Dadashova, head of the "SAF" Swedish-Azerbaijani Association who spoke in detail about the purpose and work done, said that they have achieved building great network in Stockholm with hundreds of members of the association. This network successfully represents our country in the field of diaspora, cultural and social activities. The successful results of the implemented projects, the achievements of the children's dance group "Karabakh", the delivering of Karabakh truths, the joint activities of Turkish-speaking diaspora organizations, the planned activities, as well as the plans for the establishment of the Azerbaijani theater in Sweden. Emphasizing the importance of cooperation with the State Committee on Work with the Diaspora, the head of the association expressed confidence that these relations would continue to develop.
The meeting concluded with an exchange of views and answering the questions.