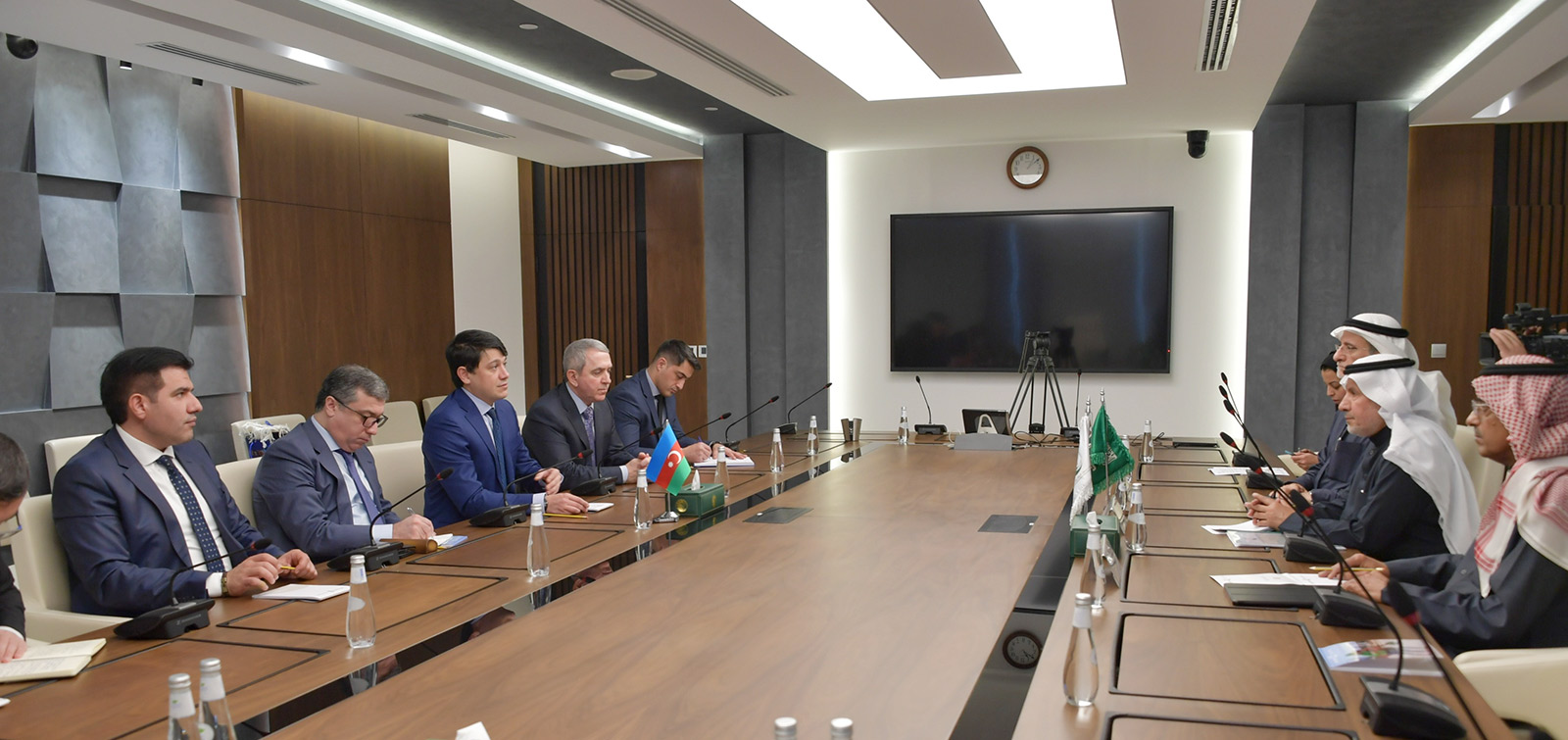 Delegation of the State Committee visited the Kingdom of Saudi Arabia
Chairman of the State Committee on Work with Diaspora Fuad Muradov and the delegation of the Committee met on February 6 with the head of the King Salman Humanitarian Aid and Relief Center (KSHARC) Abdullah al-Rabeeah. Chairman of the Committee emphasized that it is his first visit to Saudi Arabia, expressing his satisfaction with being in this country and noted that the relations between the two countries, founded by national leader Heydar Aliyev and King of Saudi Arabia Fahd bin Abdul-Aziz Al Saud, have been further developed by the efforts of the two presidents, President Ilham Aliyev and King Salman bin Abdul Aziz Al Saud.
During the meeting, it was mentioned that, the relations between the Republic of Azerbaijan and the Kingdom of Saudi Arabia are at a high level. The sides expressed their satisfaction with the development of relations in the fields of economy, trade and tourism, stressing the importance of strengthening cooperation in the humanitarian sphere.
Speaking about the activities of the Committee led by him, the Chairman said that Azerbaijanis live in more than 50 countries and easily integrate into local communities. He noted that various large-scale projects are currently being implemented for our compatriots living abroad.
Chairman of the Committee informed about the activities of the Heydar Aliyev Foundation, its projects in Azerbaijan and abroad, as well as its international relations.
It was reported that our compatriots living in Saudi Arabia work mainly in the health sector and they are contributing to the development of the country in which they live.
Abdullah Al-Rabeeah informed that supreme management of Saudi Arabia attaches particular importance to relations with Azerbaijan and expressed readiness to discuss proposals of the Azerbaijani side about cooperation and partnership with Azerbaijan.
Informing to the Azerbaijani delegation about the King Salman Humanitarian Aid and Relief Center, Al-Rabeeah notified that the multidimensional activities of the organization, implementation of projects serve not only Saudi Arabia's, but the entire Muslim world's welfare.
During the meeting, the sides exchanged widespread views on the development of cooperation between the two countries and put forward concrete proposals.