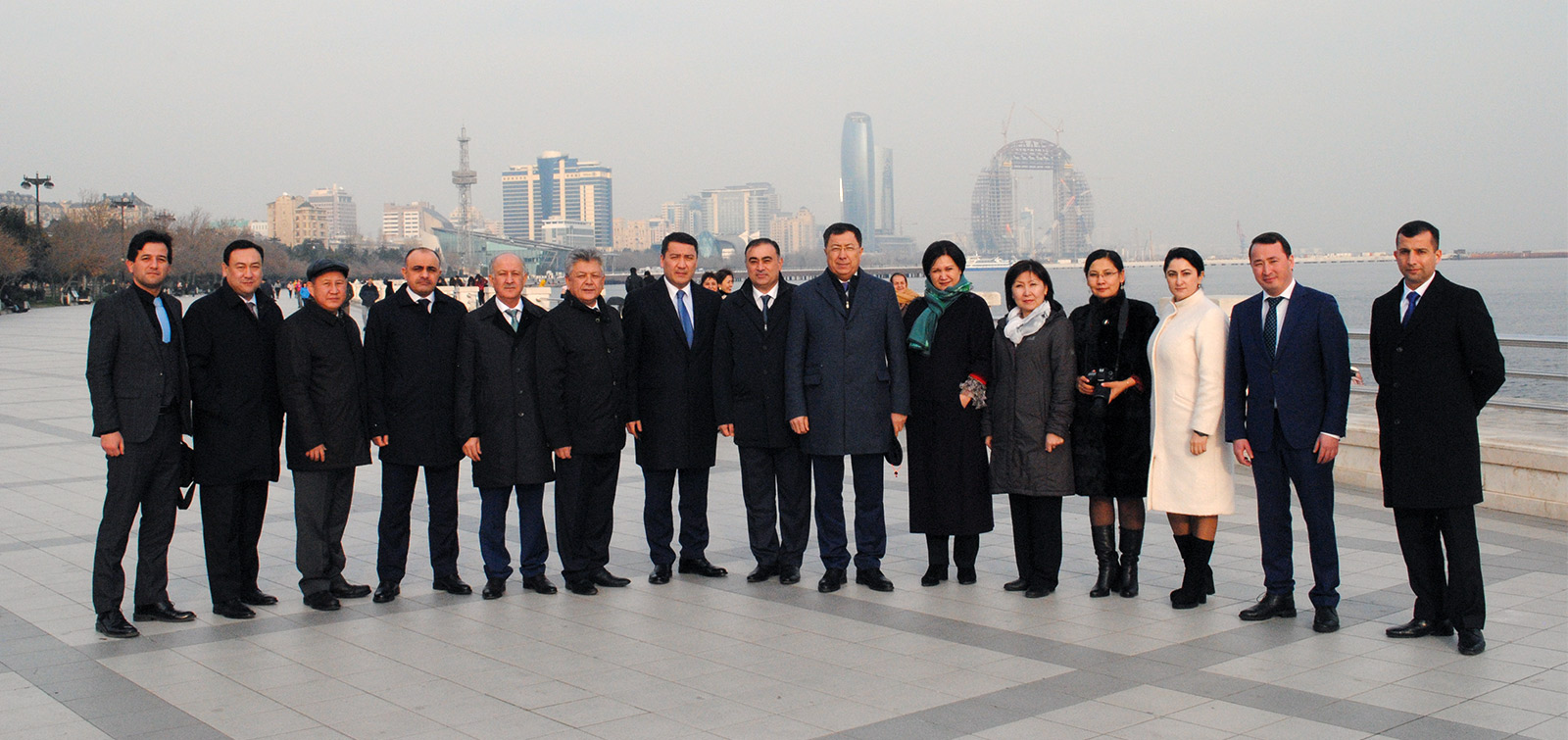 Kazakhistan delegation held various meetings in Baku
With the invitation of the State Committee on Work with Diaspora of the Republic of Azerbaijan, delegation headed by Deputy Chairman of the Assembly of People of Kazakhstan, Head of the Secretariat of the People's Assembly of the Presidential Administration of the Republic of Kazakhstan Zhanseit Tuimebayev met with representatives of national communities in Azerbaijan. During the meeting, community representatives mentioned the importance of national communities in intercultural dialogue and said that Azerbaijan stays faithful to universal values as tolerance. Later, representatives of the national community noted the hospitable attitude of Azerbaijani people to the different nations and the care of President Ilham Aliyev to the local community.
The delegation headed by Zhanseit Tuimebayev met with President of the Turkish Culture and Heritage Foundation Gunay Afandiyeva. During the meeting, Gunay Afandiyeva gave the information about the Foundation headed by her and noted that the projects implemented were aimed at investigating the prosperous history and heritage of the Turkic world, as well as strengthening the relationship among these nations. She also informed the guests about the activities carried out by the Foundation to promote the cultural heritage of the Turkic peoples. The President of the Foundation spoke about the richness of the pecuniary and cultural heritage of the Turkic world, the importance of its preservation, study, and promotion in the international arena.
The delegation also visited the Heydar Aliyev Center. The guests were informed about the Heydar Aliyev Center, which is considered one of the unique pearls of world architecture. It was noted that the activities of the Center are aimed at deep study and investigation of the Heydar Aliyev's statehood philosophy, Azerbaijanism ideology and heritage. Moreover, the projects implemented by the Center contribute to the international promotion of Azerbaijani history, language, culture and other national resources, support and development of various fields of science, education, culture, health, sport, ecology and economy.
Another meeting of the Kazakhistan delegation was held with the rector of Baku State University Elchin Babayev.
During the meeting, the importance of further development of the friendship and brotherhood relations between the two nations by younger generation was highlighted. Further, the guests got acquainted with the Kazakhistan language, history and culture center named Abay Kunanbayev under the function of Baku State University. The guests were informed that the Center promotes to spread the culture of the Kazakh nations.