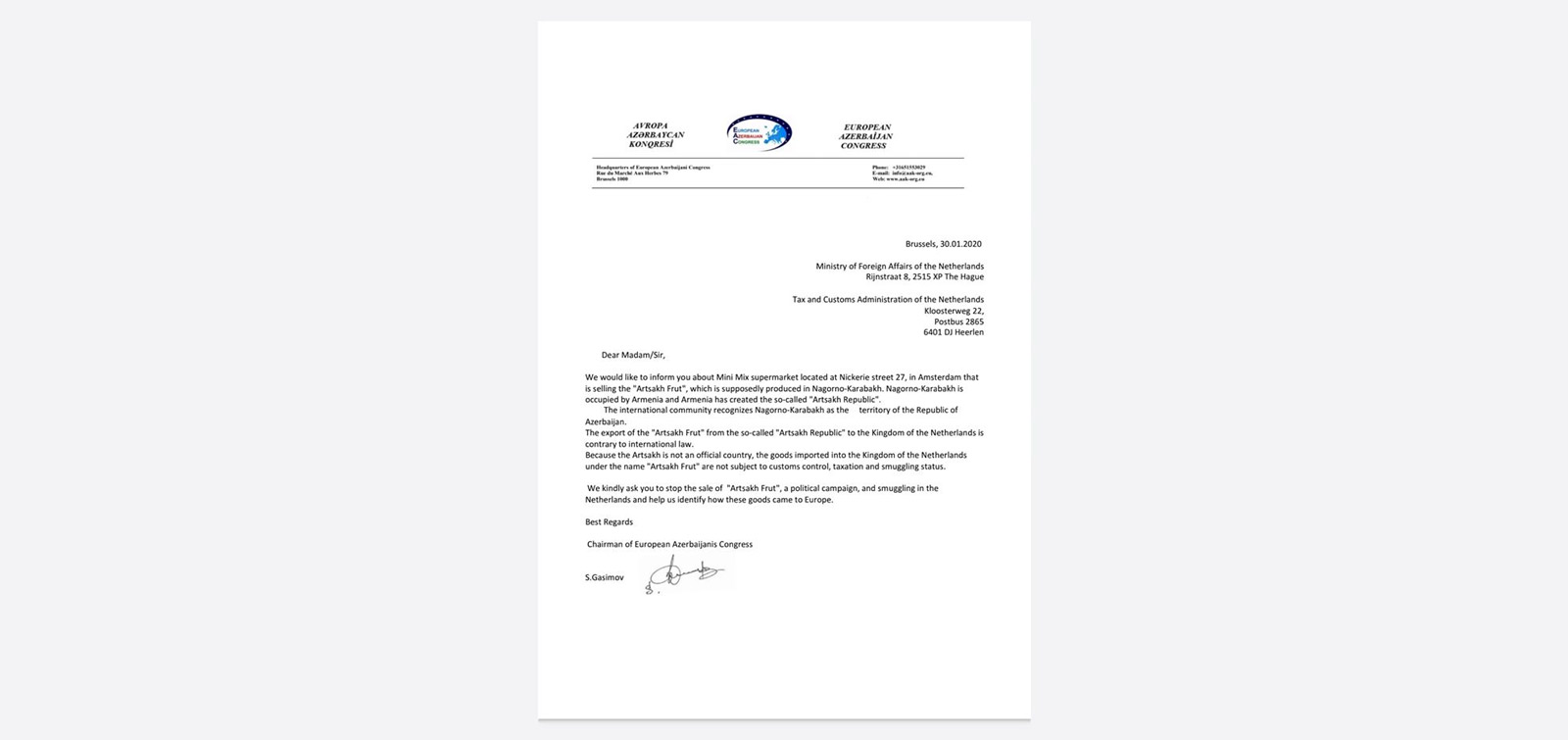 The sale of the "Artsakh Frut" was strongly objected in Amsterdam
The European Azerbaijanis Congress (EAC) has appealed to the Ministry of Foreign Affairs of Netherlands, Taxes and Customs Administration.
According to the complaint, illegal sale of "Artsakh Frut" products has been found in the "Mini Mix" supermarket, located at 27 Nikeri Street in Amsterdam smuggled into the country.
The EAC reminded that Nagorno-Karabakh is under Armenian occupation and the international community recognizes Nagorno-Karabakh as the territory of the Republic of Azerbaijan. Therefore, the illegal export of "Artsakh Frut" to the Kingdom of the Netherlands by smuggling of the so-called regime is contrary to international law. Our compatriots stressed that these goods were not involved to customs control and taxation and asked to stop the sale of "Artsakh Frut" and determine how these goods were exported to Europe.
The EAC also informed the Embassy of Azerbaijan to the Netherlands about the appeal addressed to the authorities of the Netherlands. The Embassy also urged the relevant authorities to take into account the seriousness of the matter and demanded that action be taken.