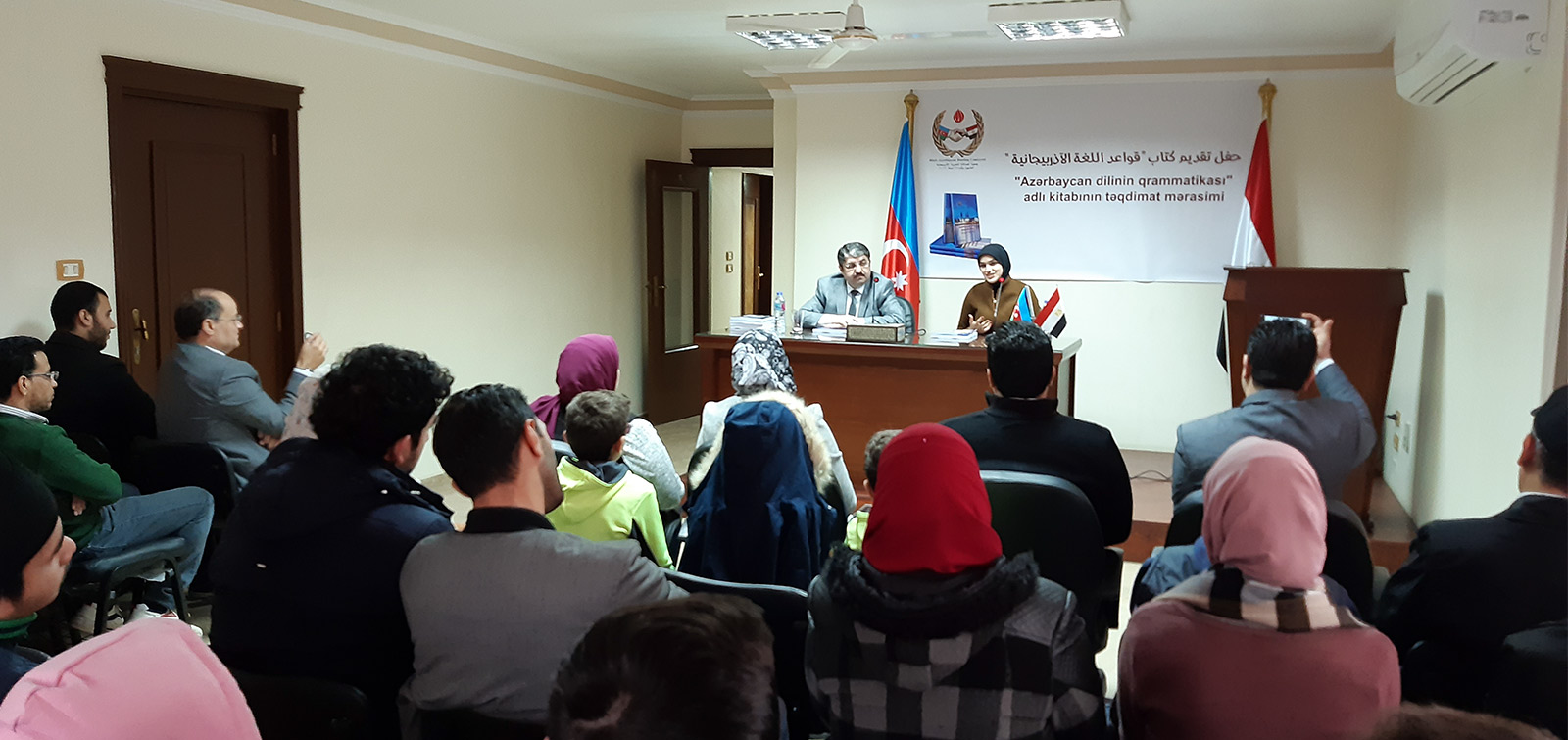 "Grammar of the Azerbaijani language" was presented in Arabic language
Presentation ceremony of the book "Grammar of the Azerbaijani language" in Arabic language was held at the center of the "Vatanparvar"- Association of Diaspora Organizations of Azerbaijan in Egypt.
Speaking at the event, chairman of the association, researcher Seymur Nasirov spoke about the relationship between the two languages, the presence of many Arabic words in our native language, the importance of the book and the role of teaching of Azerbaijani language in the development of relations between our peoples.
The Egyptian author Isra Adil Mahmud gave detailed information about the book "Grammar of the Azerbaijani language". She noted that, the grammar of our language was explained in plain form in Arabic and there is information about the big cities and popular persons of our country in the book consisting of two parts.
She was awarded by our diaspora for her efforts in promoting Azerbaijani language.
It should be noted that, Isra Adil Mahmud continues to learn our native language after receiving her first Azerbaijani course at the faculty of Literature of Cairo University. At present more than 300 students of the different universities of Egypt from 27 countries of the world study different subjects, as well as Azerbaijani language charge of free in the diaspor center.