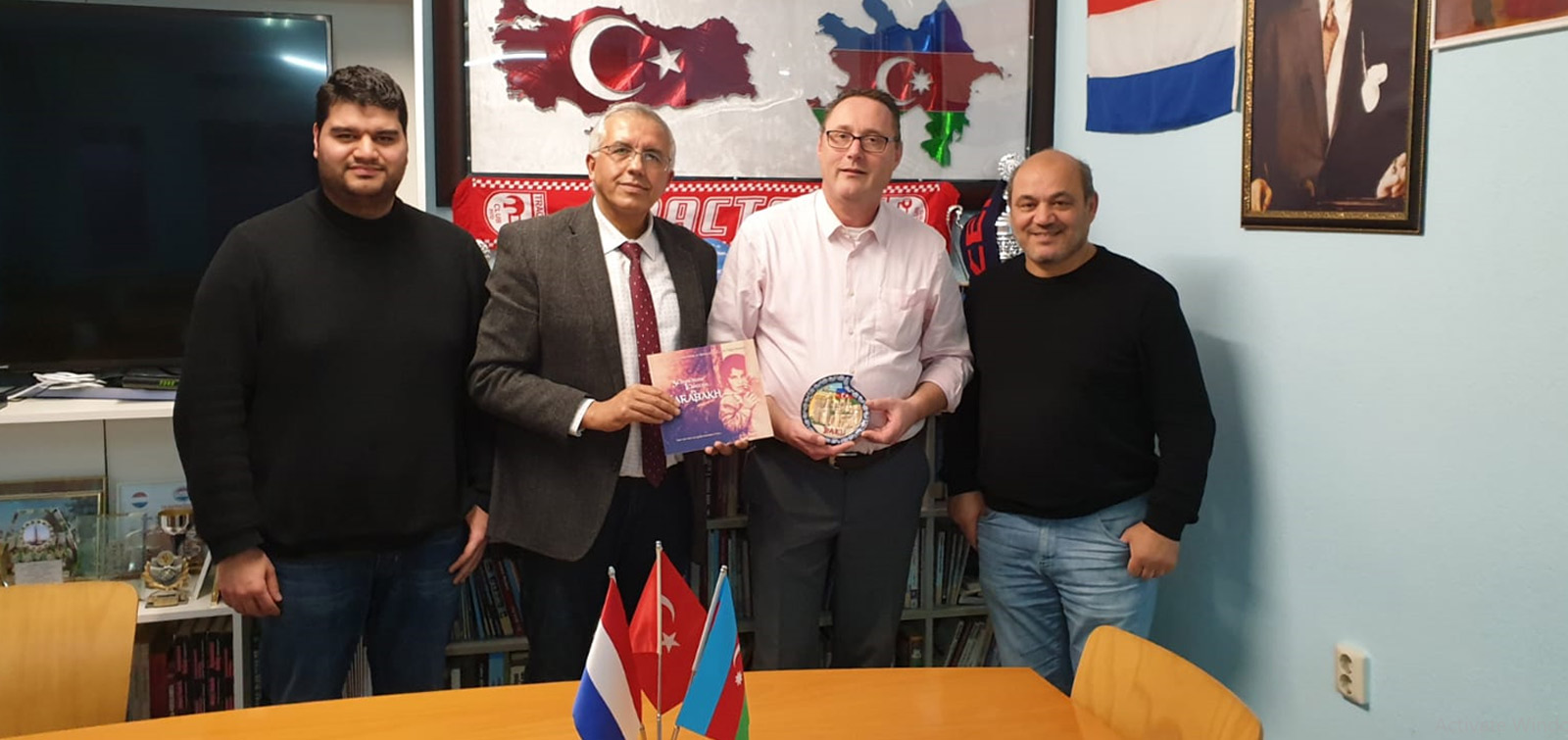 The Dutch MP was presented a book about Karabakh
At the office of Holland-Azerbaijan-Turkey Culture Association a meeting was held with MP Zuid-Holland, Michel Rogier.
During the meeting, which was attended by members of the Board of Association, Chairman of the Association Ilhan Ashkin provided detailed information on their activities and projects implemented and active participation of Turkish and Azerbaijani communities in the socio-political life of the Netherlands. The Dutch MP's attention was also focused on the realities of Azerbaijan.
Michel Rogier was thanked for his interest in the activities of the Association, and he was presented a souvenir about Azerbaijan and a book dedicated to Nagorno-Karabakh.