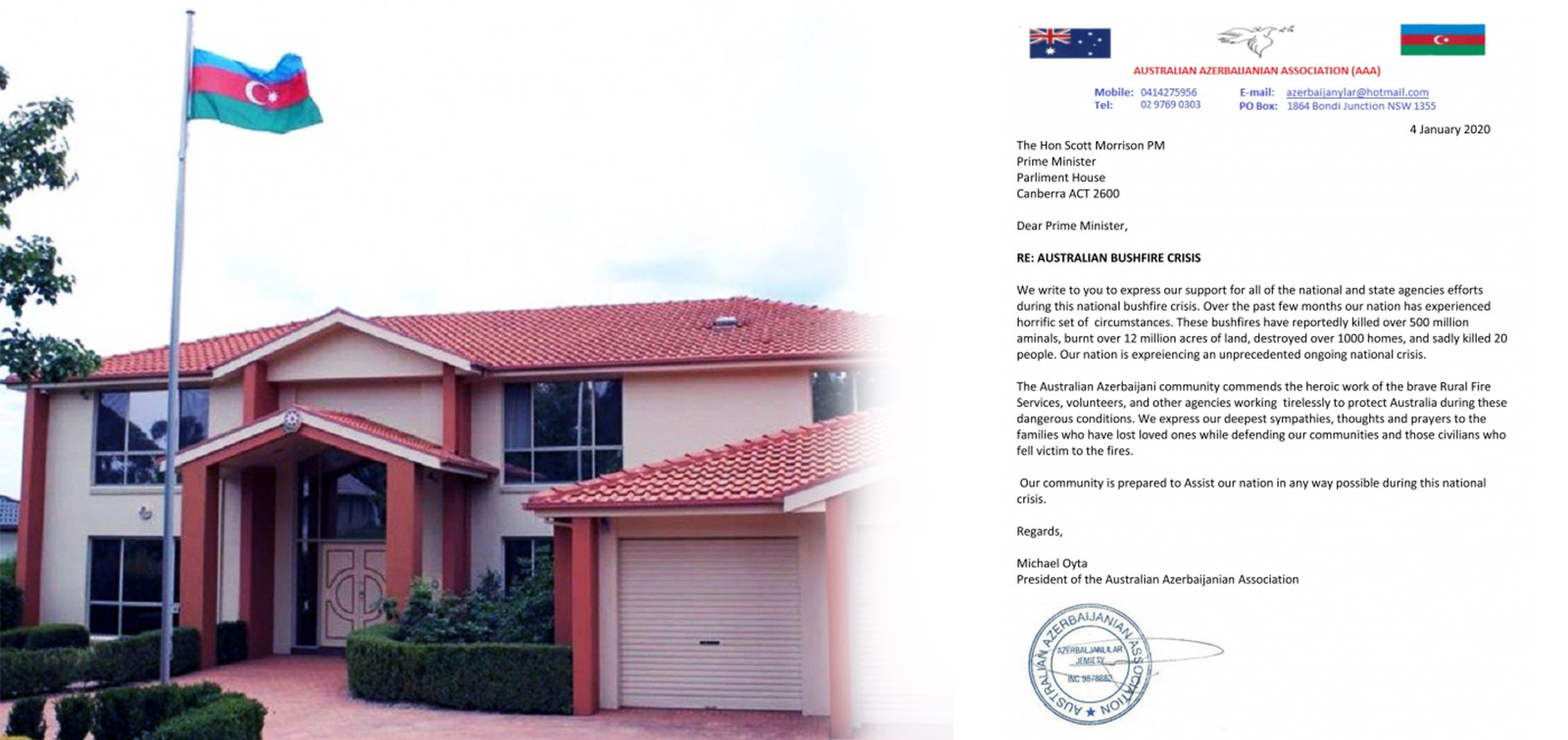 Azerbaijanis of Australia are in solidarity with the local residents
In recent days, the entire world has been following the horrific forest fires in Australia and the consequences of natural disasters.
It should be noted that as a result of the fire, over 12 million hectares of land, more than 1,000 homes were burned down, about 500 million animals and around 20 people died. The incident, like all Australians, shocked members of the Azerbaijani community living in this country.
Letters addressed to the Prime Minister of the Federal Government and local government structures by the Australian Azerbaijanis Association and the leadership of the Victoria-Azerbaijan Cultural Association support the government agencies in combating the consequences of terrible forest fires.
The letters stressed that our compatriots are in solidarity with the local population in these difficult days and are ready to provide any assistance in preventing natural disasters. It was noted that the work of the fire-fighting service, police and volunteers, who are a real hero in the fight against fires, is highly appreciated, and the deepest condolences were extended to the families of the killed and injured.
Ofelia Hirt, spokeswoman for the Victoria-Azerbaijan Cultural Association, said the funds have already been transferred to a special fund set up to help the injured, and that efforts are being made to deliver various items of relief and foodstuffs to the people in settlements in the shortest possible time.