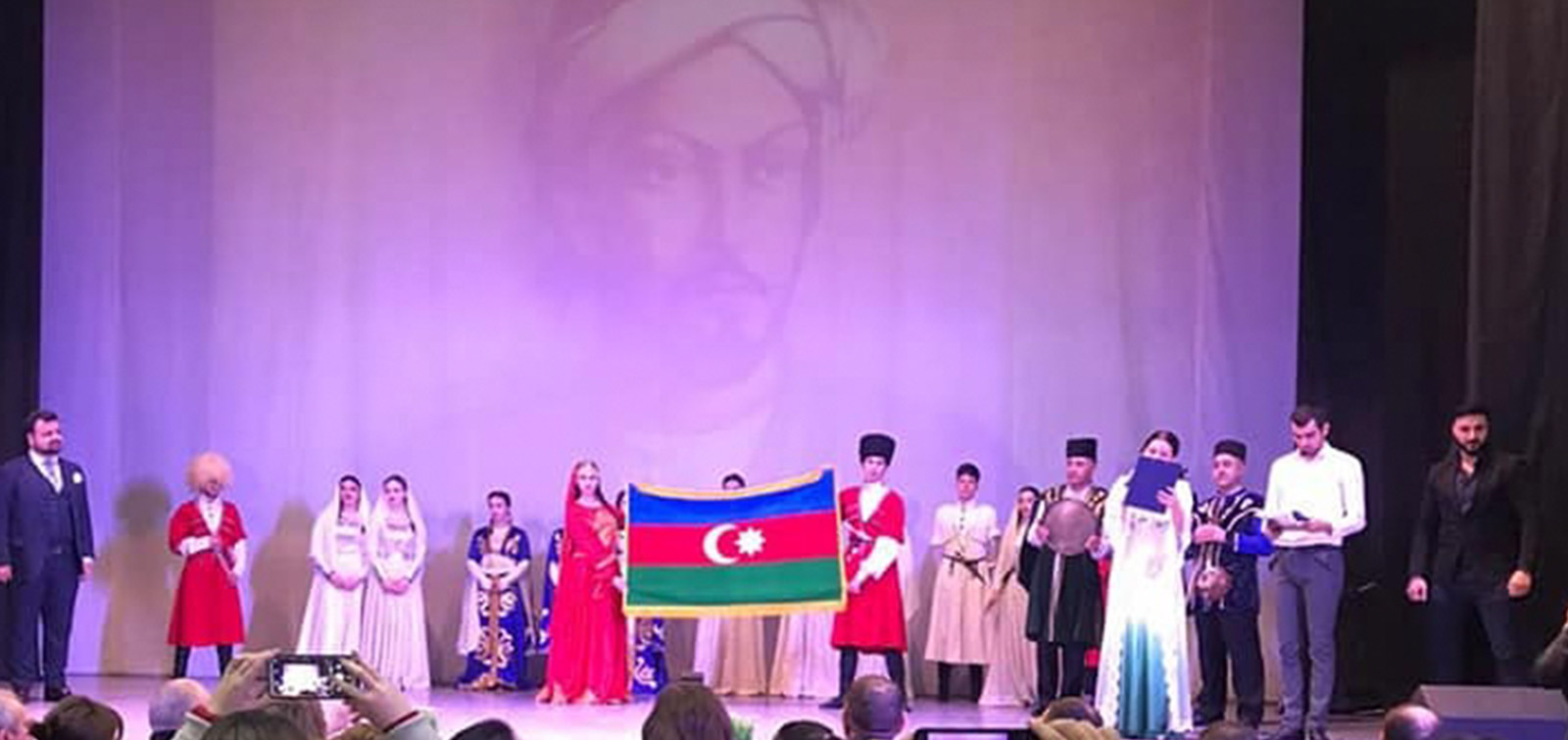 Nasimi night was held in Pyatigorsk
A ceremony dedicated to the 650th anniversary of the great Azerbaijani poet and thinker Imaddin Nasimi was held in Pyatigorsk, Stavropol, Russia.
The event organized by the Araz Society, a National -Cultural Association of Azerbaijanis, supported by the Pyatigorsk city administration and the State Committee on Work with Diaspora was attended by the management of the city Duma, members of the diaspora organizations in Karachay-Cherkessia, Ingushetia, Stavropol and other regions of Russia, as well as the guests from Azerbaijan.
The event was led by Tahmasib Zeynalov, founder and leader of "Araz" Society, Lyudmila Pohilko, head of Pyatigorsk City Duma, well-known poet, publicist, translator, member of the Azerbaijani and Russian Writers' Union Sultan Marzili, Professor of Baku Slavic University, Honored journalist Shalala Hasanova spoke about the life and creativity of a prominent figure of the Azerbaijani literature, a genius master who deeply influenced the philosophical thoughts of the Azerbaijani Turks, and human values in his works. It was noted that Azerbaijani culture has always attracted attention for its richness and this event is a clear example of it.
The songs performed by the People's Artist of Azerbaijan Samir Jafarov were greeted with applause by the audience. Performances of the "Shirvan" ensemble invited from Azerbaijan and the "Novruz" folk dance collective caused great interest of the participants.