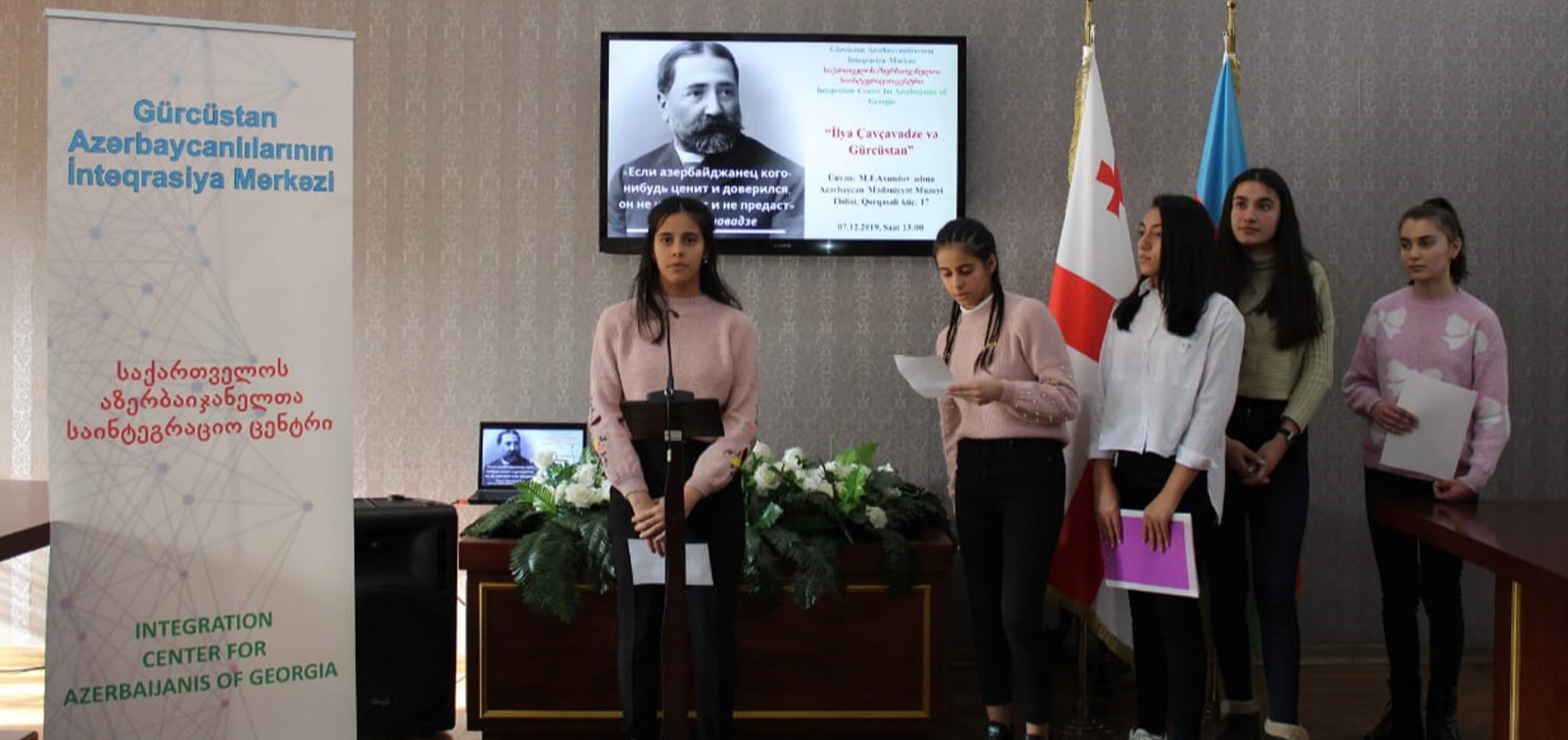 A roundtable dedicated to Ilya Chavchavadze was held in Tbilisi
An event dedicated to prominent Georgian writer, poet and public figure Ilya Chavchavadze was held at the Azerbaijan Culture Museum named after Mirza Fatali Akhundov in Tbilisi.
The roundtable on "Ilya Chavchavadze and Georgia" was organized with the support of the Integration Center of Georgian Azerbaijanis (ICGA).
Leyla Aliyeva , Director of the Azerbaijan Culture Museum named after Mirza Fatali Akhundov, Aygul Isayeva, Executive Director if ICGA, Kahaber Jakeli, Professor of the International Black Sea University, Charita Jashy, Professor of Tbilisi State University and others spoke at the event attended by Azerbaijani and Georgian intellectuals, youth and schoolchildren. It was noted that such events promote dialogue between Azerbaijani and Georgian cultures and contribute to further strengthening of cultural relations between the two peoples. It was noted that Azerbaijani teenagers and young people were eager to learn Georgian literature, but Georgian literature was not taught in Azerbaijani schools in Georgia, and Georgian literature was taught to Azerbaijani schoolchildren at ICGA.
Georgian guests said that they are delighted with the interest of Azerbaijani youth to the life and activity of I.Chavchavadze and that modern Azerbaijani youth of Georgia are intelligent and capable: "Today's youth will further develop and strengthen relations between Georgia and Azerbaijan. "
At the end, the students of the ICGA presented the poems and fragments of various works by Chavchavadze.