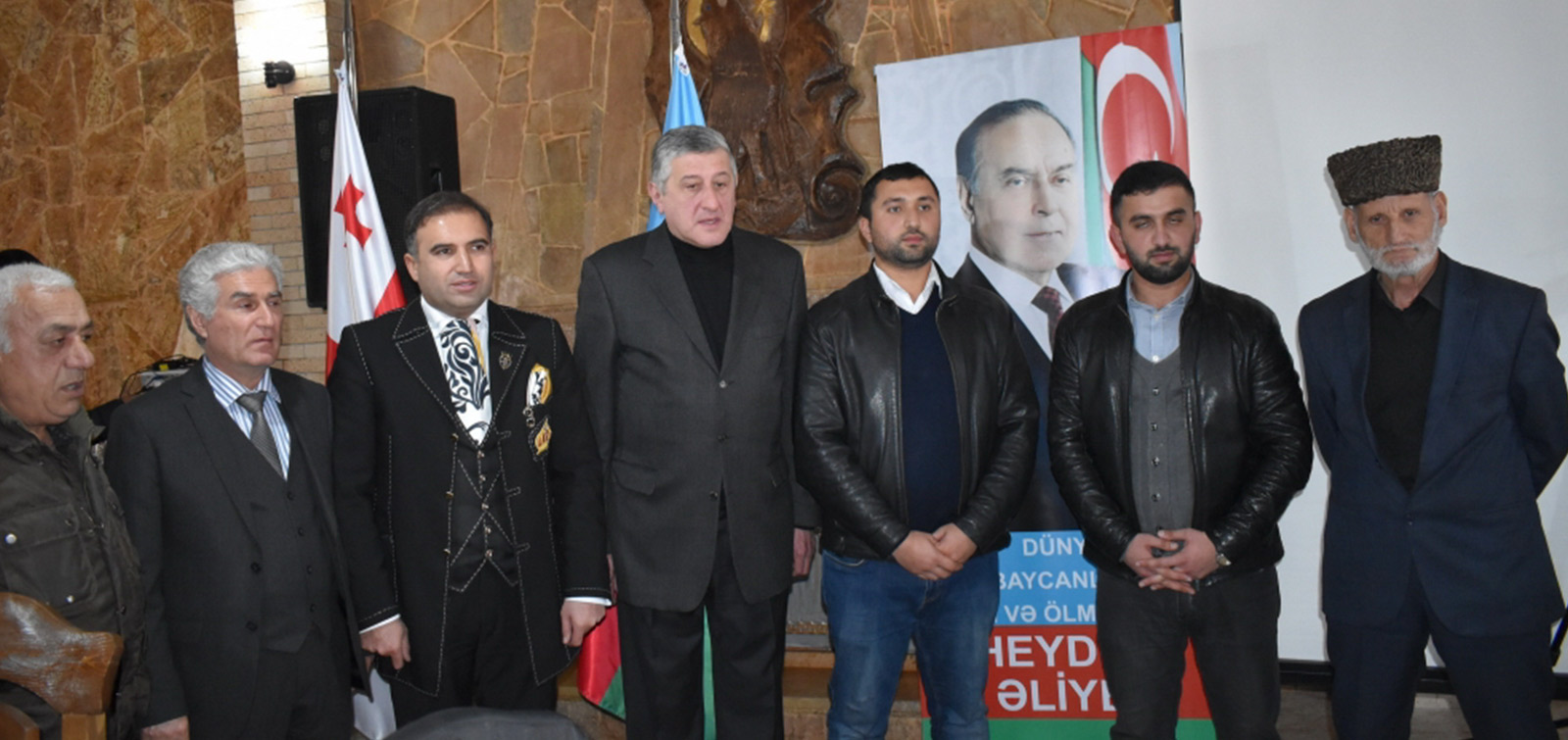 The memory of national leader Heydar Aliyev was commemorated in Marneuli
An event dedicated to the memorial day of Heydar Aliyev, a prominent statesman and politician, was held in Marneuli district of Georgia.
At the event organized by the Georgian Azerbaijanis' Association of the Disabled was attended by Ambassador of Azerbaijan to this country Dursun Hasanov, Deputy of the Georgian Parliament Azer Suleymanov, Deputy Head of Bolnisi District Executive Power Longinoz Hasanov, employees of the Embassy and the Representation of SOCAR in Georgia, social activists from Marneuli, Bolnisi, Dmanisi and Rustavi, religious leaders, disabled people.
At the beginning of the event a moment of silence was observed in the memory of the Great Leader. Then, Chairman of "Borchali-Ireli" Public Union Mahabbat Imanov, Chairman of the Disabled Association Rovshan Aliyev, Ambassador Dursun Hasanov, MP Azer Suleymanov, President of the "Hayat" Fund, philanthropist Haji Nuran Huseynov, religious figure Haji Agha Ali Karabakhli and others made speech. The speakers shared their memories about Heydar Aliyev and reviewed his life and activities, emphasizing the role of the great leader in the strengthening of Azerbaijan-Georgia friendship.
It was stressed that both countries have gained their independence at the same time through almost the same path. During the first years of independence, as a result of the efforts of the great leader, our friendship began to develop in a new way. It was noted that large-scale projects were implemented in the region with the joint participation of Azerbaijan and Georgia, which are the guarantors of our state independence.
It was noted that Heydar Aliyev had always treated Azerbaijanis living in Georgia with care and attention. President Ilham Aliyev, who has successfully continued his political course, also pays the same attention to our compatriots. Azerbaijan state interested in the social problems of disabled people living in Georgia and helps them solve their problems.
Then a documentary film titled "Heydar Aliyev - The Great Personality" was demonstrated and the prayers to great leader's soul were said.