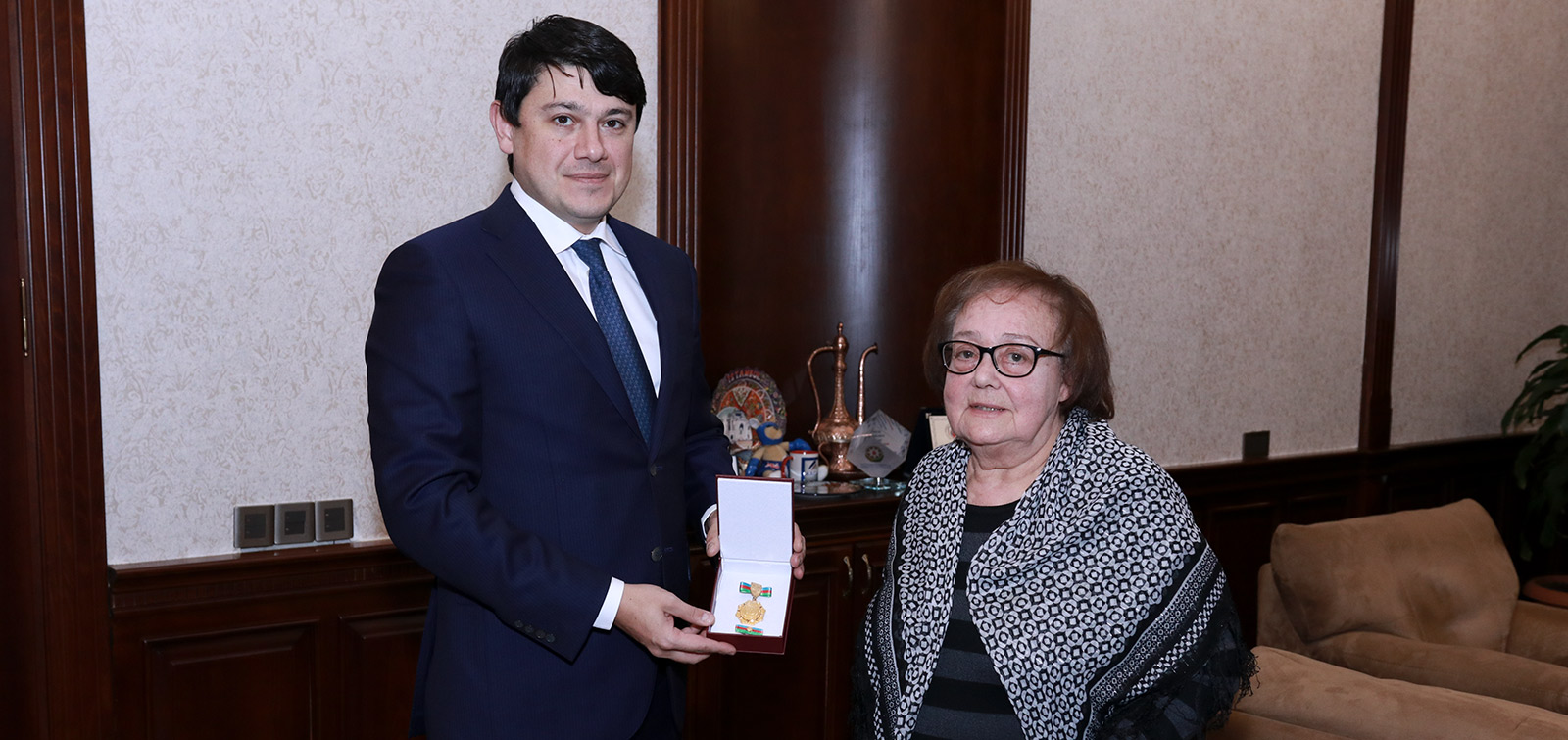 Anniversary medal was presented to Azerbaijani writer
Chairman of the State Committee on Work with Diaspora Fuad Muradov met with Tahira Jafarova, an Azerbaijani writer and translator living in Finland. During the meeting, the writer spoke in detail about her activity and achievements in Finland.
The Chairman of the State Committee congratulated her for award on the 100th Anniversary of the Azerbaijan Democratic Republic (1918-2018) by President Ilham Aliyev for her professionalism in propagating the Azerbaijani literature and its prominent representatives in the country where she lives. Then he presented anniversary medal to Tahira Jafarova and wished her success in her future activities.
It should be noted that, Tahira Jafarova has been living in Finland since 1984. She is a member of the Society of European Literary Translators, Union of Writers of Finland and Azerbaijan. She is the author of the poem book "Nigar", the collection "Yellow type", and the story "Old Baku legends and the road to Suomi". Authored by T. Jafarova, the "Anthology of Azerbaijani Women Poets" includes works of Mahsati Ganjavi, Khurshidbanu Natavan, Aghabayim Agha, Mirvarid Dilbazi, Madina Gulgun, Nigar Rafibeyli, Ashig Pari, Leyla Aliyeva and others.