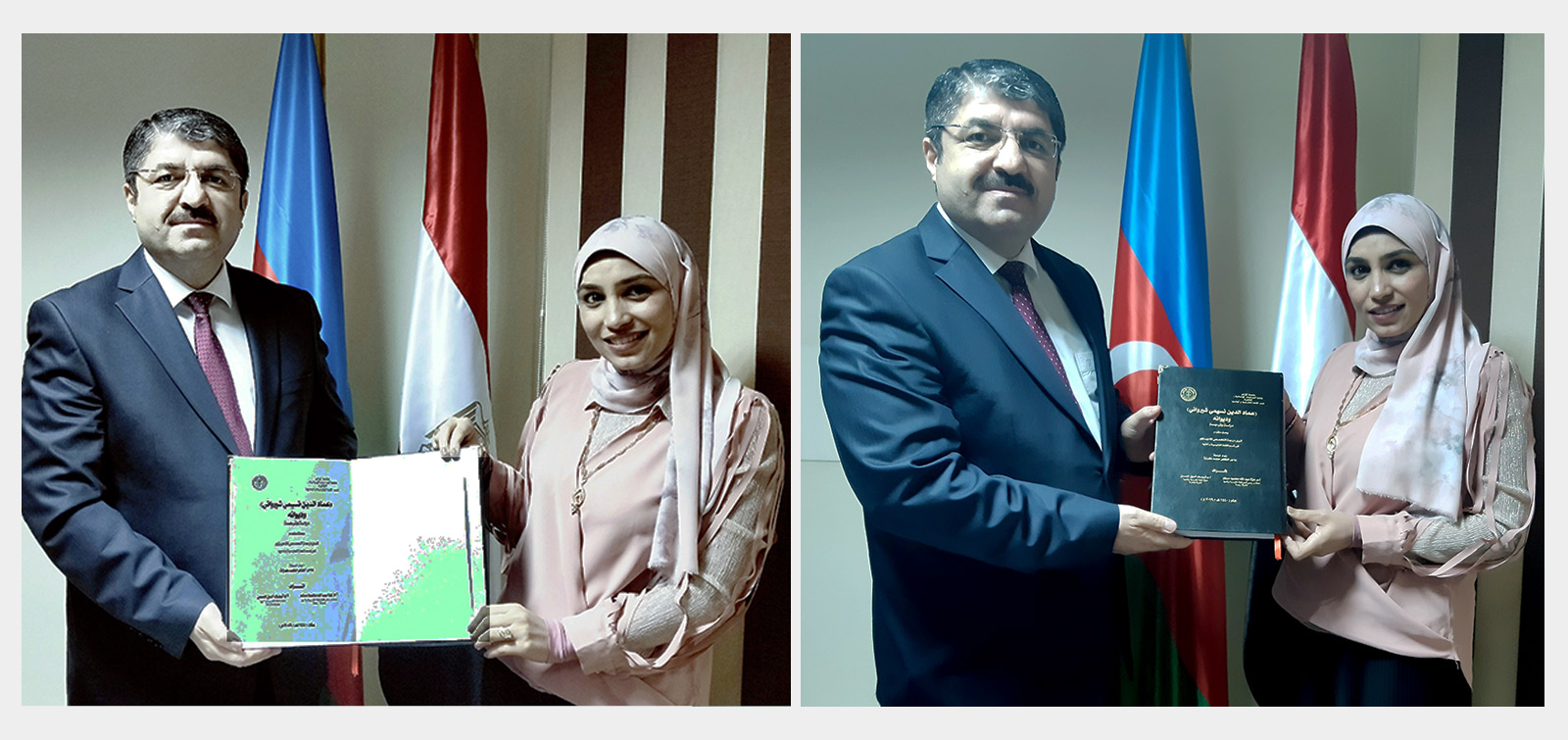 Nasimi heritage is studied in Egypt
The research work on the life and activity of the great Azerbaijani poet and thinker Imaddaddin Nasimi, was done in Egypt. The study was launched with the support of the "Vatanparvar" - Azerbaijani Diaspora Organizations Association in Egypt.
Hajar Karara, a graduate student of the "Faculty of Humanitarian Subjects" at the Al-Azhar University of Egypt successfully defended his scientific work "Imaddin Nasimi Shirvani". The study consists of 604 pages. The work is divided into three chapters. One chapter also provides extensive information on the history, geography and culture of the poet's native land.
It should be noted that, it was not accidental that the young scientist choosed the Nasimi theme. A few years ago, a researcher-scientist, the chairman of the "Vatanparvar" Azerbaijani Diaspora Organizations Association in Egypt Seymur Nasirov gave recommendation to study the poet's life and activity to his student Hajar Karara about Nasimi.
The chairman of the association believes that one of the most important ways to promote our homeland in the world is to research again the heritage of Azerbaijani scientist, to publish extensive information about Azerbaijan through research, and our compatriots in Egypt will continue to work in this area.