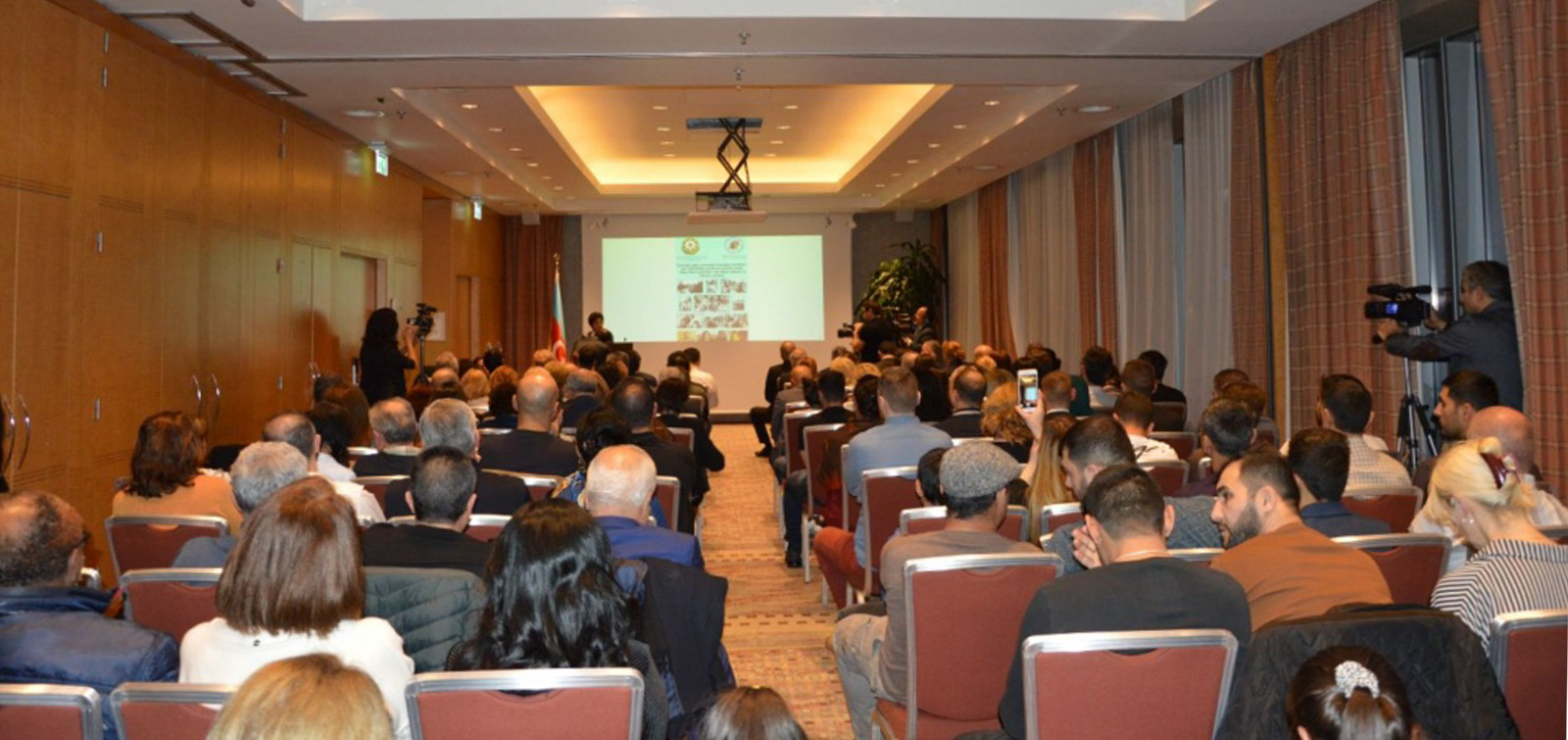 The film "Endless torture" was demonstrated in Rotterdam
The documentary film "The Endless torture" was presented in Rotterdam, the Netherlands.
The presentation was jointly organized by the Azerbaijan's State Commission for Prisoners of War, Hostages and Missing Persons, Fund for Support to Azerbaijani Diaspora, the Benelux Azerbaijanis Congress and the Coordination Council of Netherlands-Belgium Azerbaijanis.
Azerbaijanis and Turks living in the Netherlands, as well as representatives of the Jewish, Greek, Uzbek and Pakistani communities, the Baltics and other countries in the area, representatives of local and Azerbaijani media attended the event held at the "Marriot-Rotterdam" hotel.
Deputy Chairman of Working group of the State Commission Eldar Samadov, Chairman of the Benelux Azerbaijanis Congress Elsevar Mammadov, Coordinator of the Coordination Council of the Netherlands-Belgium Azerbaijanis Mayisa Aghamirzayeva, Chairwoman of the Social help to Women Veterans of War-project manager Rada Abbas, Head of the Netherlands-Turkish Federation Murat Gedik and others gave speeches. They gave information about the history of the Nagorno-Karabakh conflict, the occupation of our territories, the vandalism against our people, the facts of torture, massacres and genocide, ethnic cleaning, the burning of our lands, bringing the information to the world community in this regard, despite the peaceful efforts of our country, the destructive position of Armenia for settlement of the conflict.
Speakers said that the diaspora building, founded by the National Leader Heydar Aliyev, is one of the priority directions of the foreign policy of our state, and this policy is successfully continued by President Ilham Aliyev. The exceptional services of First Vice President of Azerbaijan Mehriban Aliyeva have been in achievements of our country in recent years. It was noted that Nagorno-Karabakh is an integral part of Azerbaijan and Azerbaijan will liberate its lands no matter what.
Then the documentary film "Endless torture" was demonstrated.
After the film, Mayisa Agamirzayeva recalled President Ilham Aliyev's speech at the plenary session of the 16th annual meeting of the "Valdai" International Discussion Club in Sochi on October 3, 2019. She said that the decisive position demonstrated by our President during that session, his emphasizing four resolutions adopted by the UN Security Council on the settlement of the conflict have not been implemented for 25 years, "Karabakh is historical and ansectral land of Azerbaijan. Karabakh is Azerbaijan and exclamation mark! " statement focusing the attention to the results of Armenia's occupation policy touched the hearts of our compatriots around the world and was greeted with great enthusiasm.
Members of our diaspora reiterated President Ilham Aliyev's recommendation of attack diplomacy and said they will continue to work hard in this direction and will not waste their efforts to bring Azerbaijan truth to the international community and will always unite around our independent state and its leader.