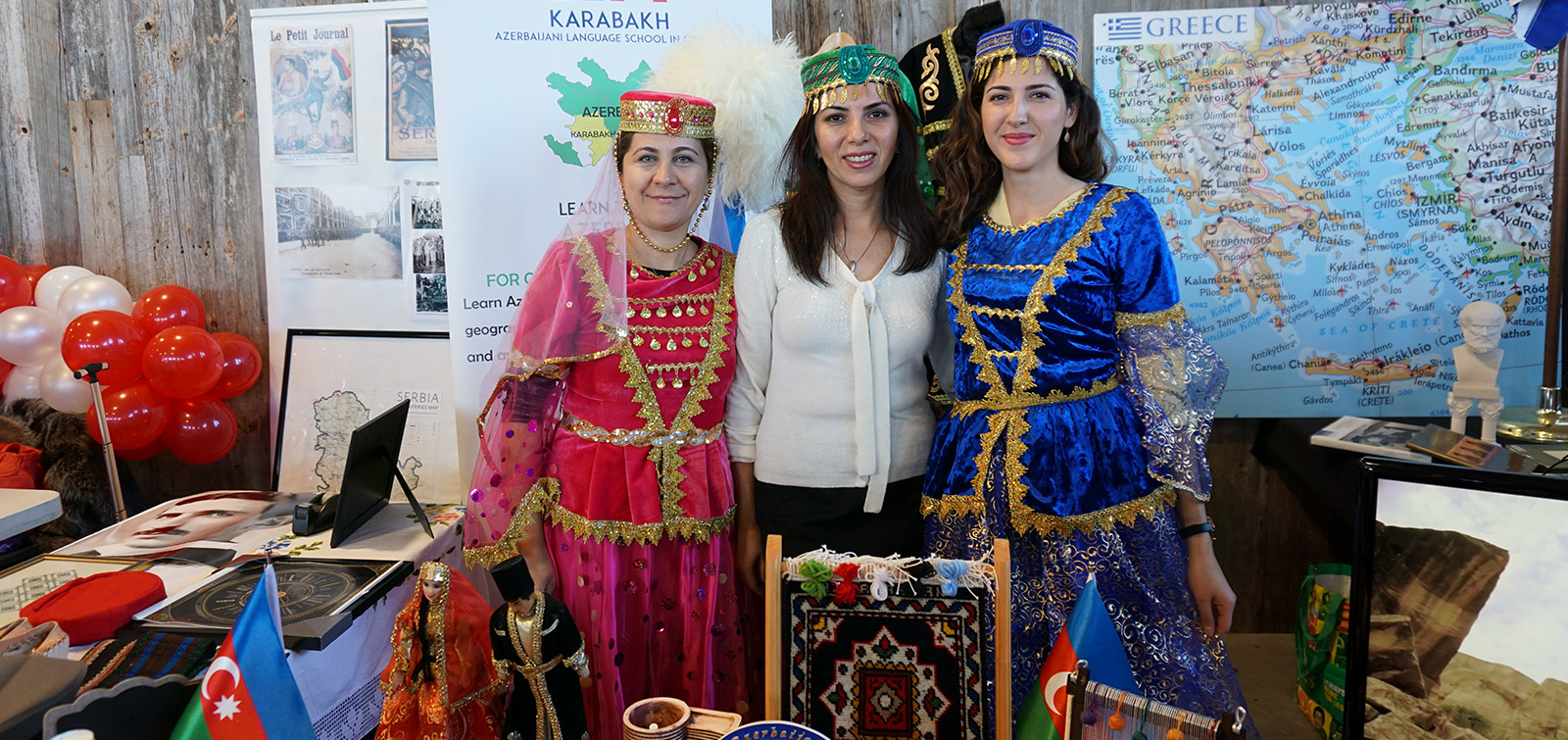 Our country was represented at the World Multiculturalism Festival
Members of the Azerbaijani Diaspora represented our country at the World Multicultural Festival in Ottawa, Canada. The staff of the Azerbaijani language school "Karabakh" and members of the Azerbaijani community in Ottawa attended the event with the support of the Fund for Support to Azerbaijani Diaspora.
Ottawa Mayor Jim Watson, Minister of Infrastructure and Communities Catherine McKenna, MP Marie-Franz Lalond, community of more than 60 countries and local residents attended the event held at the famous Horticultural Building. Participants of the festival demonstrated national traditions, costumes and examples folklore.
Our national flag, map, books about our country, national musical instruments, clothes, souvenirs, and products made in our country were on display at the Azerbaijani Corner. Fidan Karimi, a member of our community, told local residents about the ancient history of our country, the realities of Azerbaijan, its culture and tourism opportunities. Stickers depicting ancient and modern architectural monuments were distributed to local residents who tasted Azerbaijani tea, pomegranate juice and sweets.
Organizing virtual tours to Azerbaijan and Baku, quizzes about our country, presenting various gifts, including eco bags with the words "Maiden Tower", "Azerbaijan" and a QR code arouse great interest among guests. Thus, when a QR code is transmitted via a smartphone, a link is created to the website of the Tourism Bureau of Azerbaijan. The design of the bag and other printed materials belongs to Azerbaijani designer Aydan Sadikhbayli.
During the presentation of the national dances at the festival, our compatriot Orkhan Islamov, who lives in Toronto, performed "Shalakho" dance. His skillful performance was greeted by the thunderous applause of the audience.