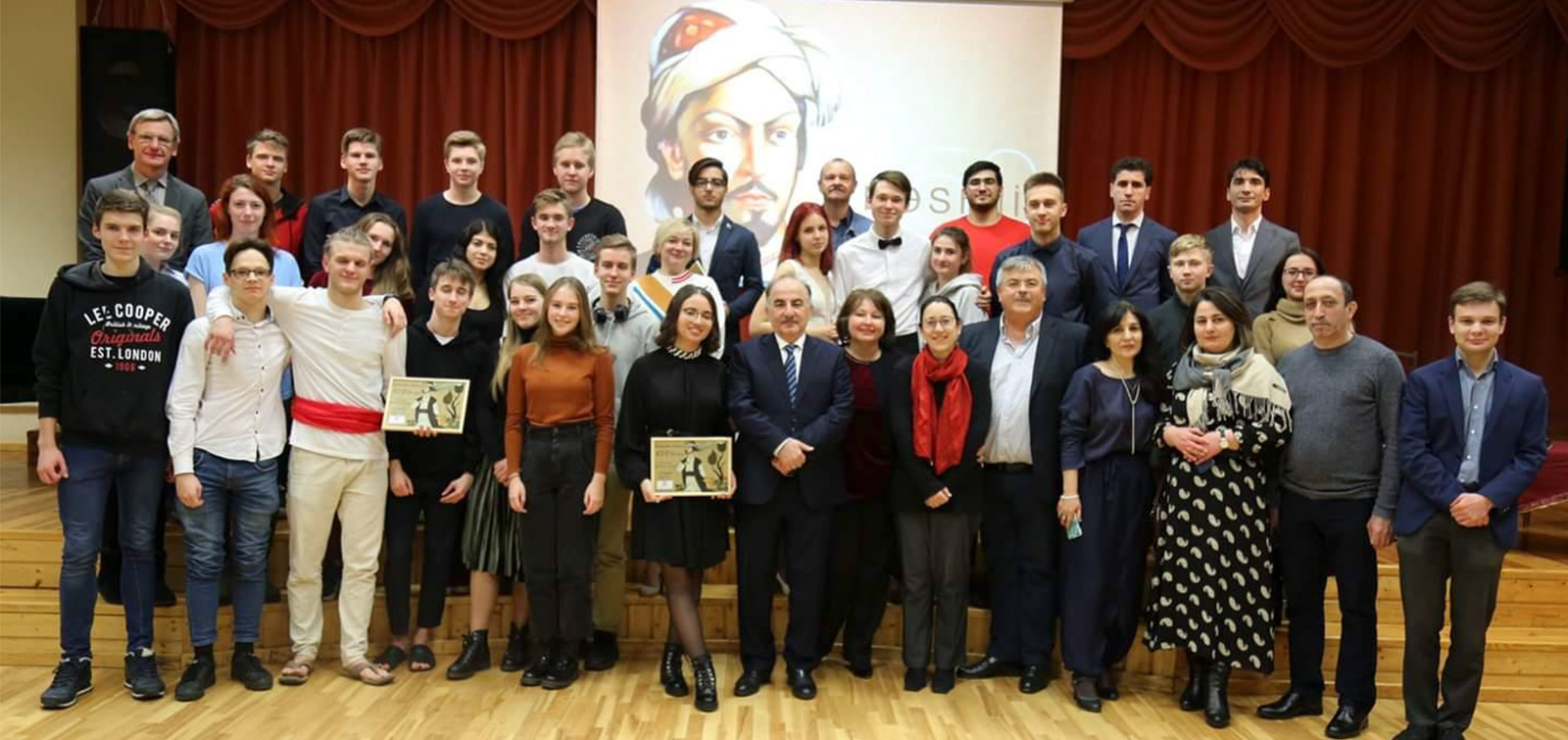 "650 years worth" was discussed in Riga
A literary and artistic evening "650 years worth" dedicated to the 650th anniversary of the prominent representative of Azerbaijani literature Imaddaddin Nasimi was held in Riga, Latvia. The event was organized by the head of the Riga Classic Gymnasium Roman Aliyev and his spouse Gunay Aliyeva with the support of the Embassy of Azerbaijan in Latvia. The evening was attended by the teachers-students staff of the gymnasium, members of our diaspora and advisor of Turkish Embassy to Latvia Meliha Gulce Kumrulu.
The opening part of the event led by Sevinj and Rasim Mammadov, was presented in Azerbaijani, Latvian and Russian. Students and graduates of the Riga Classical Gymnasium were informed in the Latvian language about Nasimi's life and activity and the stages from poems devoted to the Nasimi, by the Peple's poet Gabil were presented.
Professor Zumrud Dadashzadeh's presentation on our ancient customs and traditions through video and slides caused great interest. The event featured popular musical instruments of Nasimi period.