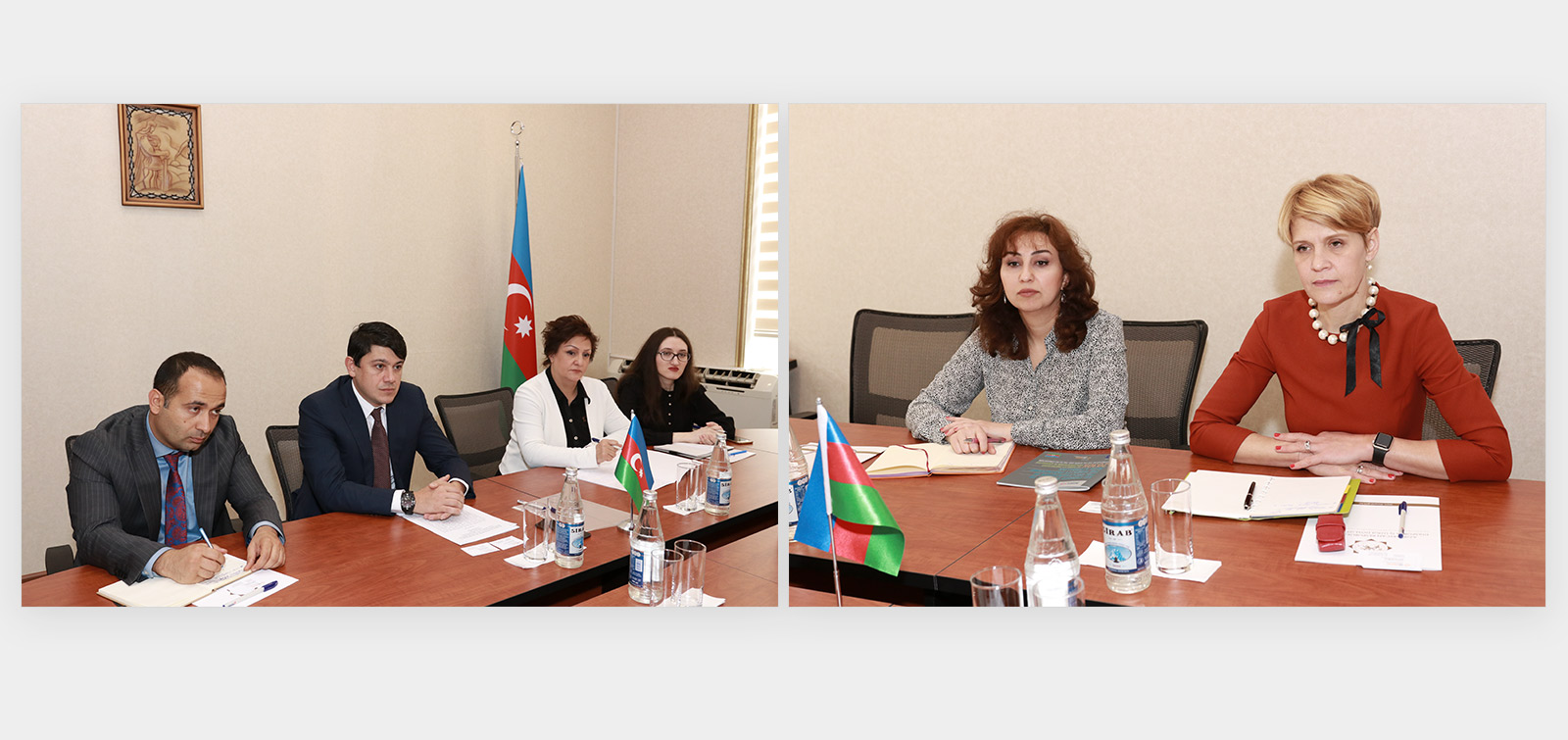 Representatives of the International Center for Migration Policy Development visited the State Committee
Chairman of the State Committee on Work with Diaspora Fuad Muradov received the Regional Manager of the International Center for Migration Policy Development (ICMPD) Violeta Wagner and the project manager for Eastern Europe and Central Asia Saltanat Mammadova.
The Chairman of the Committee informed the guests about the Azerbaijanis living in the world and spoke about the activities of the Committee in recent years. He said that the Committee now forms a perfect information bank of the Azerbaijani diaspora, establishes systematic contacts with them, and implements large-scale projects to protect their national identity. Committee carries out serious research on the impact of migration, including the global mobility problem on the lives of Azerbaijanis. In addition to the work done, the Chairman of the State Committee informed about the existing problems.
Expressing her sincere gratitude, Violeta Wagner spoke in detail about the principles of working with immigrants around the world today, the local and international projects of the center she represented, and highlighted the interesting sides of these projects.
The sides exchanged views on cooperation opportunities.