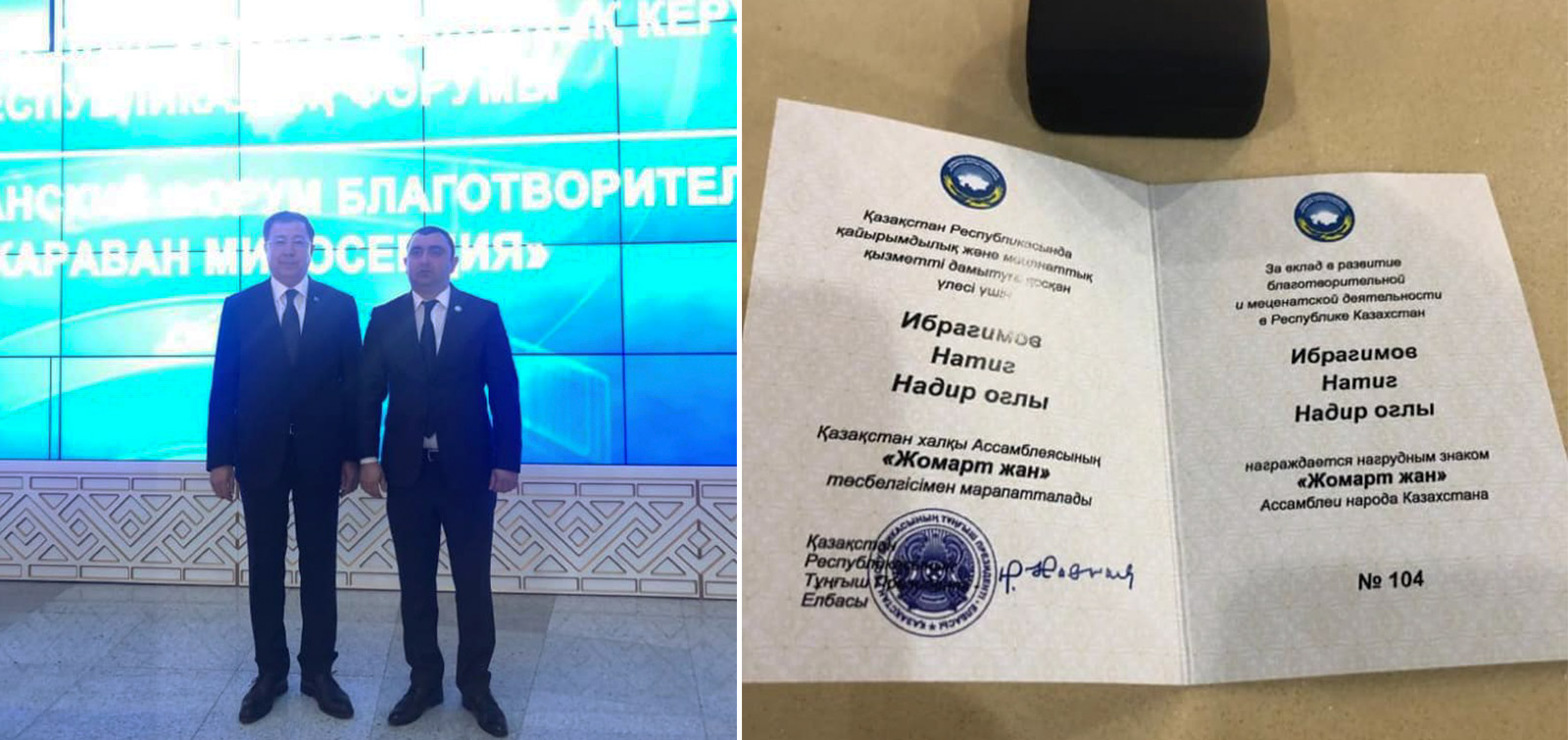 Our compatriot was awarded the "Generous Spirit" badge
Head of Azerbaijan Cultural Center in Shymkent, Kazakhstan Natig Ibrahimov has been awarded the "Generous Spirit" award.
The decision of the Assembly of People of Kazakhstan (APK) is related with the active participation of the center led by our compatriot in the socio-political, humanitarian and cultural life of the city, as well as contribution to the development of inter-community relations.
During the ceremony held at the Palace of Peace in Nur-Sultan, "Generous Spirit" badge was presented to Natig Ibrahimov by Chair of the APK, Head of the Secretariat of the Assembly, Janseit Tuymebayev.
We congratulate our compatriot and wish success in his future activities.