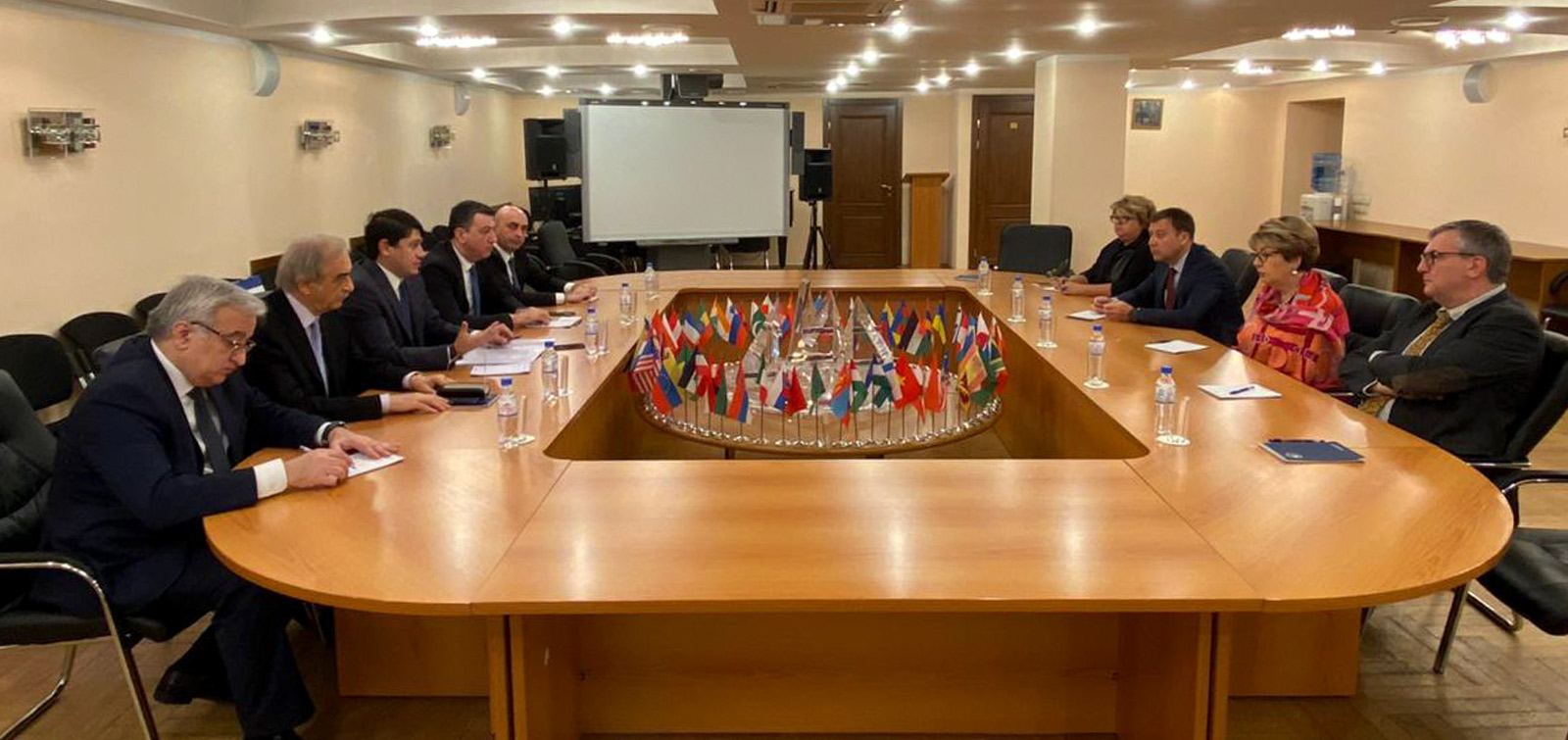 Delegation of the State Committee continues meetings in Russia
As a part of the visit to the Russian Federation, delegation of the State Committee on Work with Diaspora, met with the head of Federal Agency for Commonwealth of Independent States Affairs, Compatriots Living Abroad, and International Humanitarian Cooperation on November 27.
Head of the Agency Eleonora Mitrofanova, Chairman of the State Committee on Work with Diaspora Fuad Muradov, Ambassador Extraordinary and Plenipotentiary of Azerbaijan to Russia Polad Bulbuloglu and members of the delegation attended the meeting.
During the talks, Chairman of the State Committee F.Muradov noted the strong neighborliness and friendship traditions, strategic partnership between the two countries and reminded that First Vice -President of Azerbaijan Mehriban Aliyeva paid an official visit to Russia last week. He underlined that reception of the highest guest of Azerbaijan by President Vladimir Putin, Prime Minister Dmitry Medvedev and Chairwoman of the Federation Council Valentina Matviyenko, presenting her "Friendship" order, her participation in the opening ceremony of the renovated "Azerbaijan" pavilion at the Achievements of National Economy Exhibition in Moscow and other events have caused great pride in our people and in our compatriots living in Russia.
It was noted that the great attention is paid to the Russian culture and the Russian language in Azerbaijan, high importance is given to the multicultural values, and the Russian diaspora operates in our country.
It was stated that our compatriots living in Russia are very active, they have made significant contributions to the development of society by achieving success in the political, economic, scientific, cultural, art and public life of this country.
Mitrofanova gave detailed information about the activities of the Federal Agency, relations with compatriots living abroad, support for their projects and expressed interest in cooperation with the State Committee.