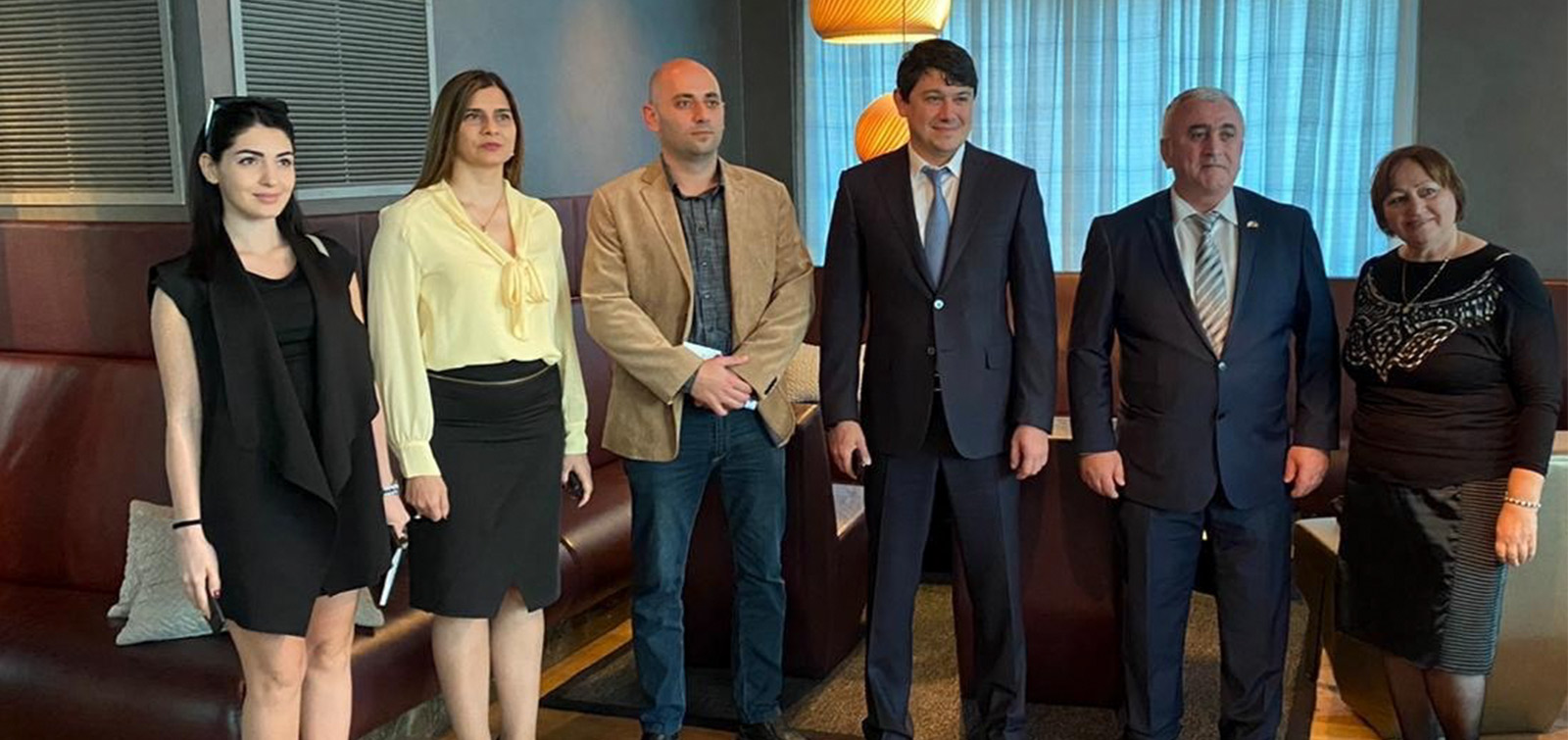 A meeting was held with the members of the "Shah-Dagh" Israel-Azerbaijan Society
During the visit to Israel, the delegation of the State Committee on Work with Diaspora met with members of the "Shah-Dagh" Israel-Azerbaijan Society.
Chairman of the State Committee Fuad Muradov said in his speech that Azerbaijan attaches great importance to relations with Israel and high-level relations have been established between our countries and implemented regional projects serve not only to improve the welfare of our peoples, but also to develop all the region.
The sides exchanged views on the loyalty of the Azerbaijani community in Israel to the homeland, the concerns over the occupation of our lands by the Armenia and the work done and planned to promote the truth of Azerbaijan in this country.
It was noted that, the State Committee supports the steps and measures taken to strengthen the diaspora organizations, organizing of our compatriots living abroad, their better integration into the civil society of the countries where they live, and the preservation of national identity and traditions and transferring them from generation to generation. In this regard, the "Shah-Dagh" Israel- Azerbaijan Society also was invited to close work with the State Committee.
It should be noted that, "Shah-Dagh" organization has been operating in Israel since 1997. The chairman of the organization is Elkhan Raziel, a veteran of the Karabakh war.