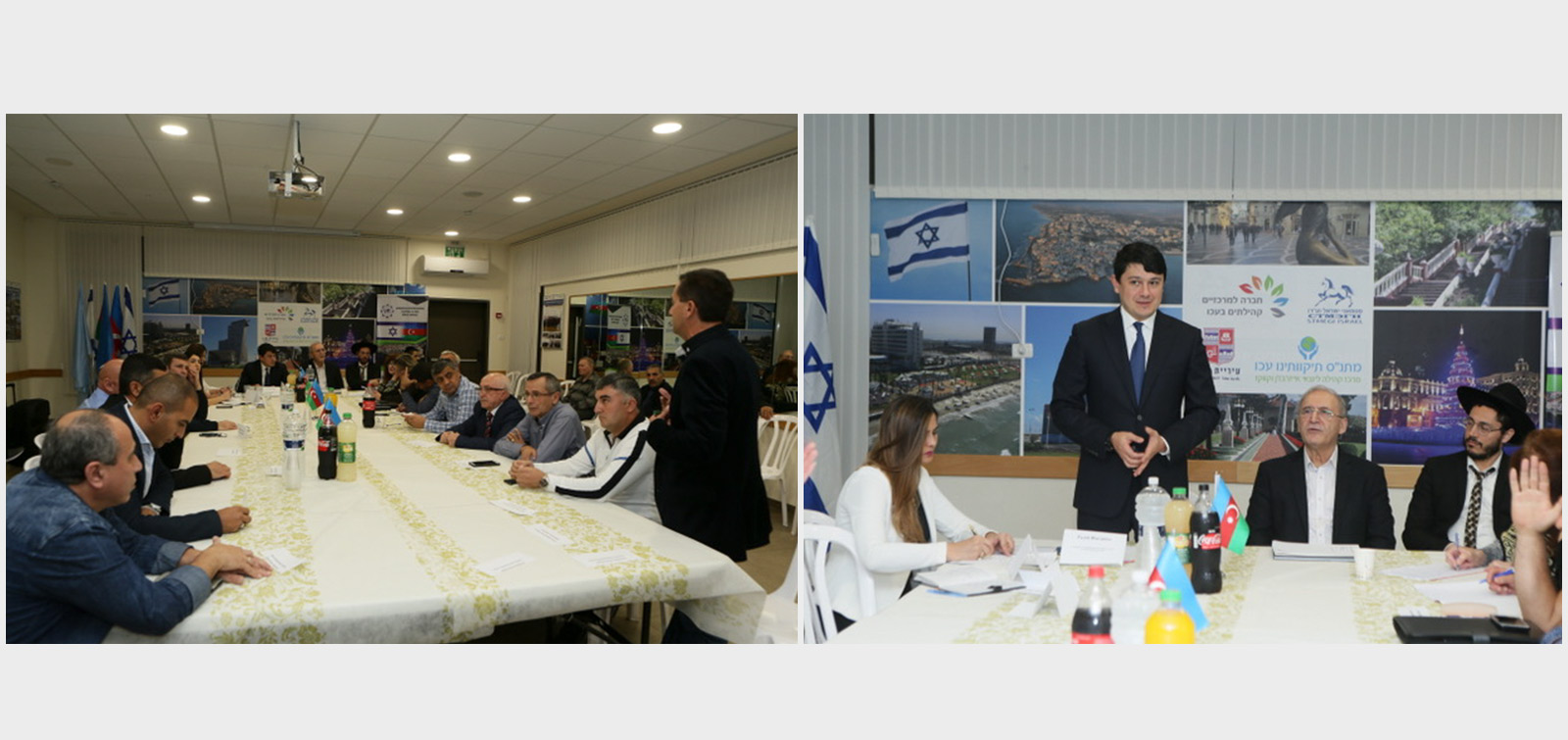 A meeting was held with the Azerbaijani community living in Akko
A delegation of the State Committee on Work with met with the Azerbaijani community living in Akko and surrounding cities in Israel.
Director of the Azerbaijan House, the chairman of the Azerbaijani Mountain Jewish Community in Akko, Nekamiya Shirin Mikhail delivered an opening speech. He spoke about the activities of the Azerbaijan House, as well as the organizing of the Azerbaijanis living in Akko. Chairman of the State Committee Fuad Muradov gave detailed information about the state's diaspora policy, the projects implemented by the organization led by him, the work carried out to unite our compatriots under one umbrella, the role of diaspora organizations in interstate relations and the delivery of Azerbaijani realities to the local community.
He noted that the State Committee regularly uses modern information technologies (24-hour online application, Diaspor FM, Diaspor TV, Diaspor map and etc.) to protect the ties of our compatriots living in different countries around the world with Homeland.
Then members of the Azerbaijani community Etibar Akhundov, Alik Ashrafov, Hafiz Rahimov, Jamil Mammadov, Rovshan Yariyev, Rail Yariyev, Gulya Josef, Mehman Guliyev and others delivered speeches.
During the exchange of views, they discussed the issues such as the importance of organized activities within the close cooperation with the State Committee, the preservation of the Azerbaijani language and other national-moral values, transferring it to the younger generation, publishing, distributing books on Azerbaijani history, supporting youth initiatives, engaging in diaspora activities, bringing Azerbaijani truths to the attention of local communities and political institutions, expanding friendly relations with other communities in the country.
At the end of the event, the delegation got acquainted with the Azerbaijan House.
Books on history and culture of Azerbaijan, as well as national costumes were presented on behalf of the State Committee.