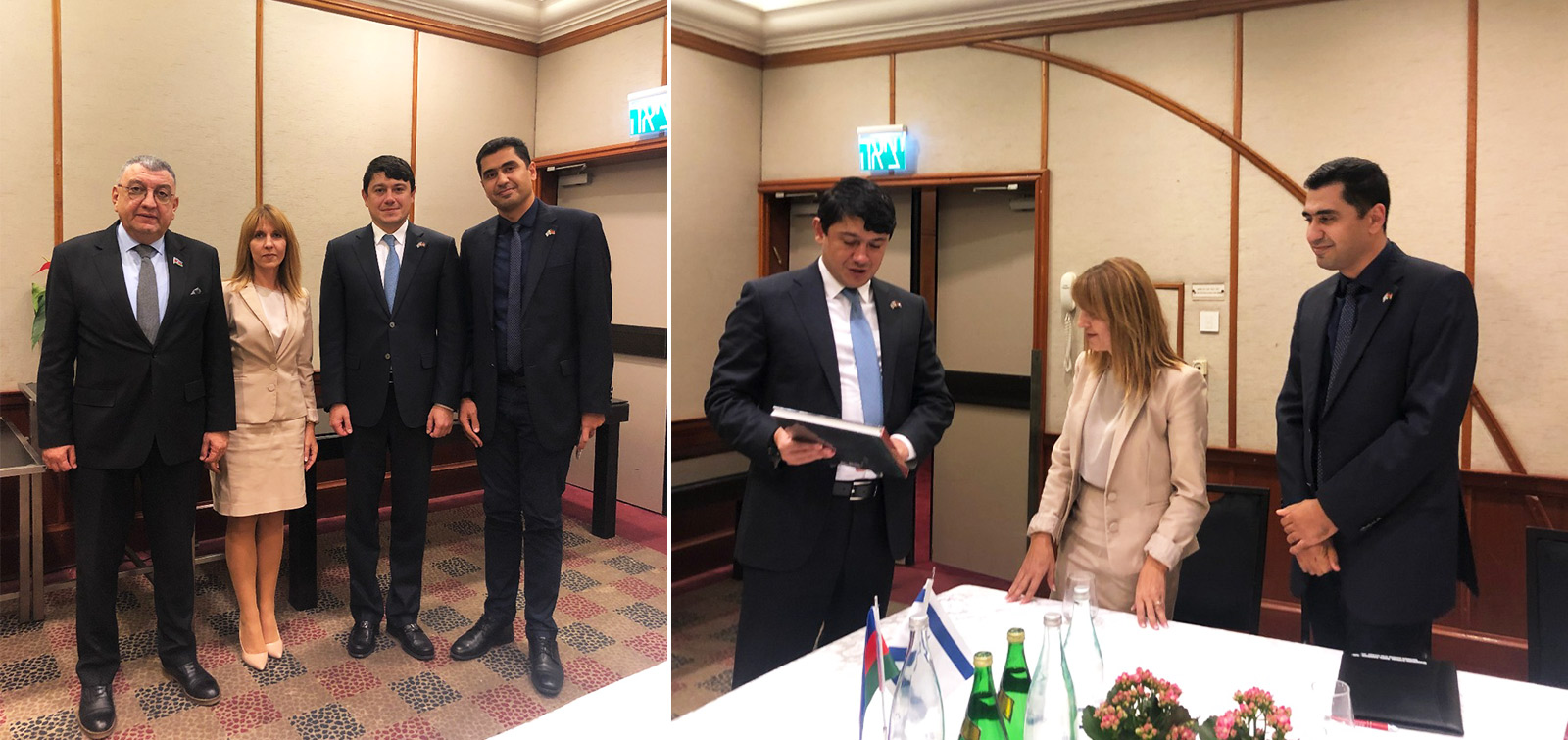 The Chairman of the State Committee met with the Deputy of Knesset Mark Ifraimov
As a part of the visit to Israel, Chairman of the State Committee on Work with Diaspora Fuad Muradov met with deputy of Knesset Mark Ifraimov. The meeting was also attended by MP Rauf Aliyev and Director of "Our House – Israel" Inna Zilbergers.
Chairman of the State Committee congratulated the Israeli MP on his victory in the September 2019 elections. During the talks, the sides exchanged views on Azerbaijan's diaspora policy, the activities of the State Committee, close cooperation between our countries, strategic partnerships.
Muradov informed Ifraimov about the three diaspora organizations operating in Israel and their projects. The chairman of the committee reminded last month that a large delegation of Israeli mayors and deputies made an official visit to Azerbaijan and noted the desire for more intensive organizing of such intercources. At the end of the meeting, Mark Ifraimov and Inna Zilbergers were presented books and souvenirs on the history and culture of Azerbaijan.