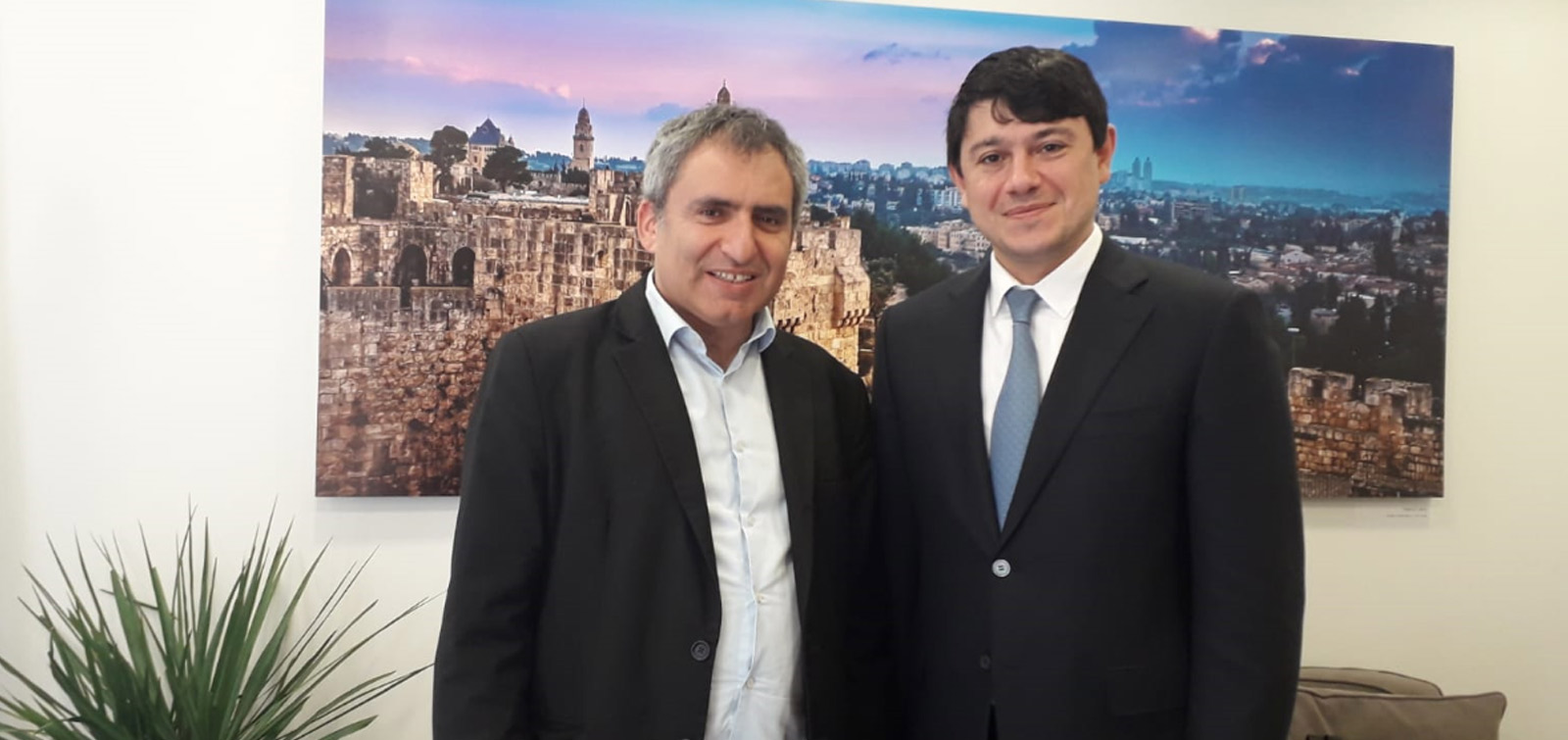 The delegation of the State Committee visited Israel
On November 24, the delegation of the State Committee on Work with Diaspora met with Chairman of the Israel-Azerbaijan Intergovernmental Commission, Minister of Environmental Protection Zeev Elkin and Director of the "Eurasia 2" department of the Ministry of Foreign Affairs Isakh Carmel Kagan.
During the meeting, which was held in sincere atmosphere and mutual understanding, it was emphasized that there are stable friendly relations between Azerbaijan and Israel, cooperation in political, economic and social spheres.
Z. Elkin noted with satisfaction that there is a beautiful multicultural environment in Azerbaijan where the large Jewish community lives. He noted that the Jews living in peaceful conditions, without any discrimination, did not break their relations with Azerbaijan even after repatriation to Israel, and it stems from their interethnic friendship and their connection to Azerbaijani culture. It was mentioned the Jewish community living in Israel has recently been on tourist trips to Azerbaijan, the Jewish community's life there, and their interest to historical monuments and it was noted that, these facts have a positive impact on the relations between our countries and peoples.
Chairman of the State Committee Fuad Muradov noted that the Azerbaijani-Israeli relations have great importance and expressed confidence that the multilateral cooperation between the two countries would continue successfully. He noted that the role of the Jewish diaspora in maintaining these relations is very important. He emphasized the fact that in the history of our peoples, there are painful and unforgettable events, including the Holocaust and Khojaly tragedies, and there is a need for Jews and Azerbaijanis to take concrete steps to prevent such situations from happening in the community. He mentioned the issues such as the Nagorno-Karabakh conflict and the territorial integrity of our country and said that Israel has always supported to Azerbaijan, and this approach is clearly and unchanged.