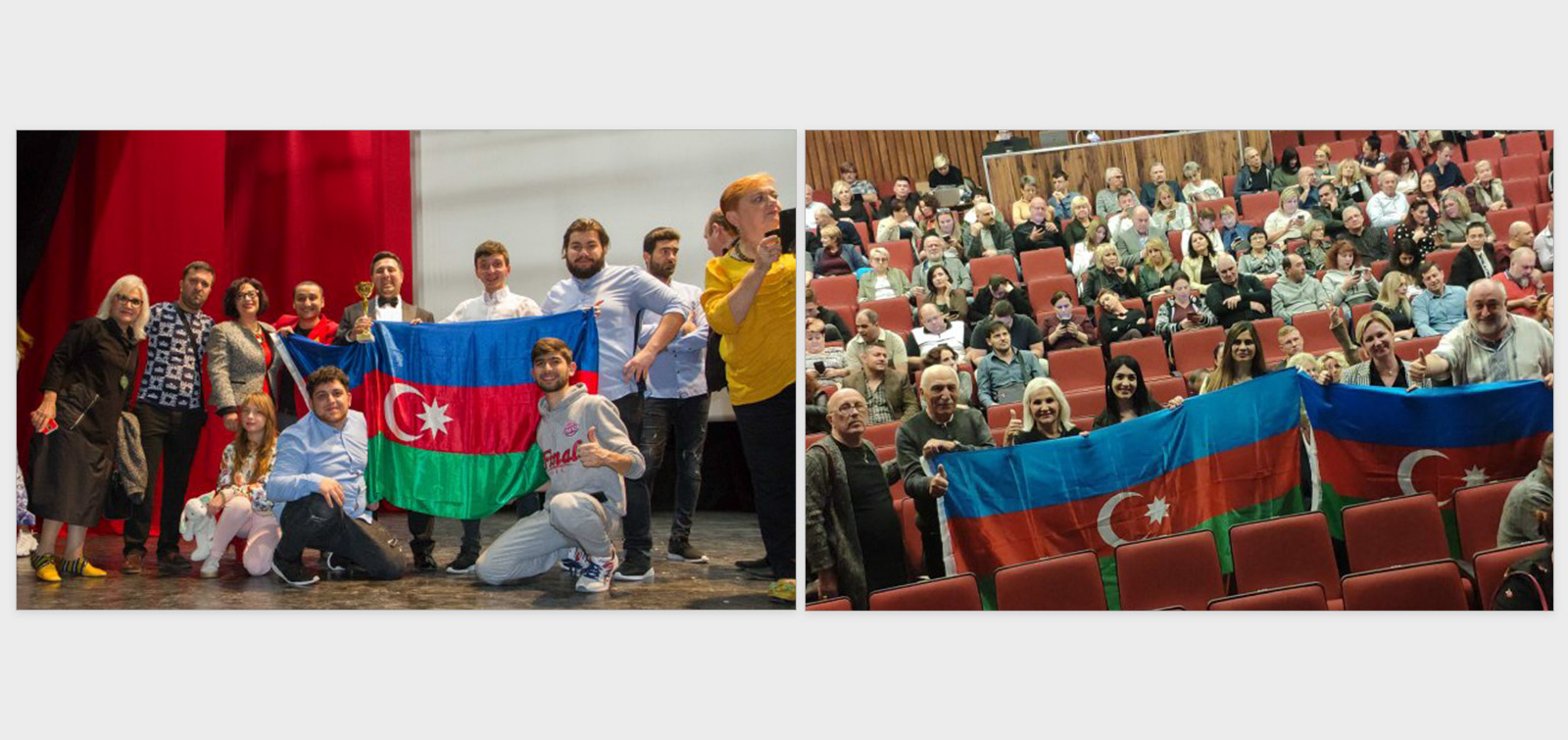 The winner of the "Laughter League in Israel" was Azerbaijani team
In the second season of "Laughter League in Israel" in 2019, the Azerbaijani team "Like oil" won the league.
The last game was played in Ashdod, the southern city of Israel, in the Mediterranean coast, which is characterized by a warm, relaxed atmosphere. Except the Azerbaijani team, the Israeli teams "Different cities team" and "I knew so" and "Izumovs" from Ukraine participated in the final.
From the first minute of the performance, the members of the Azerbaijani team won the sympathy of the audience and the jury. Their great humor, excellent texts, and accurate and correct presentation of the material was greeted by audience.
Knesset MP Eugeni Sova, Deputy Mayor of Ashdod Eli Nakht, Senior Advisor to the Public and Political Department of the Presidential Administration of the Republic of Azerbaijan Matanat Vagiyeva, head of sector of the State Committee on Work with Diaspora Salhat Abbasova and consultant Nubar Hasanova, Director General of the "AzIz" Israel-Azerbaijan International Association Lev Spivak, Director of "AzIz" Azerbaijan Cultural Center Yegana Salman, head of the Ashkelon department of "AzIz" Ilya Moskovich, board members and activists of the association were also present. During the whole performance of our compatriots, the flags of Azerbaijan were waved in the hall.