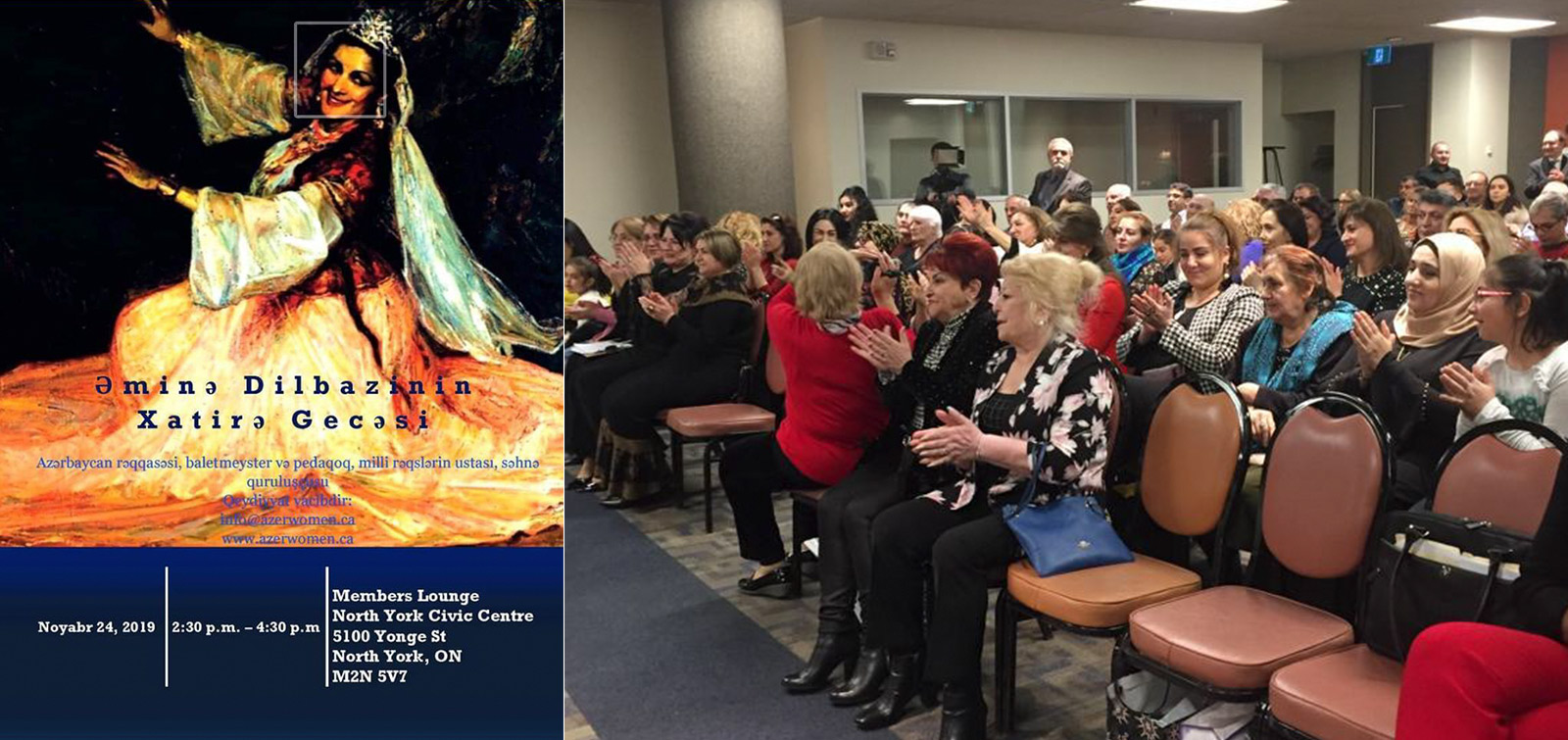 People's Artist Amina Dilbazi was commemorated in Toronto
The North York Civic Center in Toronto hosted a memorial evening to mark the 100th anniversary of the prominent representative of Azerbaijan choreography school, dancer, People's Artist Amina Dilbazi.
The event organized by Azerbaijani Women Support Center in Canada was attended by the son of Amina Dilbazi, well-known conductor Ismayil Khachiyev. Members of the Board of Azerbaijani Women Support Center Minira Babayeva and Konul Gurbanova, historian Fatima Guliyeva, student of Amina Dilbazi Gamar khanim, and the son Ismayil Hajiyev talked about the life and activity of the outstanding artist, her artistic talent, the high stage culture, her unique style, the colorful repertoire, her role in the national dance, her exceptional services in the preservation of our centuries-old traditions in this field, pedagogical activity, genealogy of Dilbazi generation and their struggle for the independence of Azerbaijan.
The evening featured songs by singers Yusif Savalan and Davud Aghabalai, accompanied by members of Dalga music group Aliheydar Mirzoyev, Akbar Majidov, Ahad Mammadov and Ahmed Agdami, and poem "One leaf" of poetess Mirvari Dilbazi performed by Naznaz Sadigova. Dances from the repertoire of A. Dilbazi were performed by Gamar Peyghambari, Ayaz and Daniz Hadiths.